This is one of those tactics that a fan of the channel sent to me and alot of people have raved about it being brilliant and most of all, very attractive to watch as the creator wanted it to play like the Barcelona of old and really bring out that incredible passing game.
About TookaJobs Tactic Testing
Hi everyone, I'm TookaJobs and if you already know the sort of content I do then that's fantastic and thank you for watching, if not then don't worry because here's the lowdown.
Basically I pick, choose or get recommended to do content on tactics that have made there way to the internet for everyone to enjoy and with it I supply all the necessary instructions to successfully replicate the tactic if you are unable to download with visual aid in my videos so you can manually import them yourself, but if you can download it then happy days…BIG TIME SAVER.
I always pick certain teams to be included in my tests in the form of top dog teams eg. (PSG, MAN UTD, DORTMUND) along with underdog teams eg. (FULHAM, STUTTGART, RC LENS) and many more variations in other leagues as well to show how the tactic does on a variety of different level teams in different divisions.
In order to do the testing for the large variety of teams taking part I put the pressure all on the assistant manager and only lock in the tactic then SIM SIM SIM all the way to the end of the season and then go through all kinds of stats, results, data and league positions that will hopefully show you the capabilities of the tactic and in turn will lead you to have a fantastic save in your game.
STILL WONDERING? THEN WATCH THE VIDEO ABOVE AND YOU WILL GET A BETTER IDEA OF WHAT I DO.
BUT BEWARE – As with all testing this is only a possibility of the results you can expect as everyone plays different and RNG (Random number generator) must be taken into consideration.
Best FM 2021 Tactics Shape & Instructions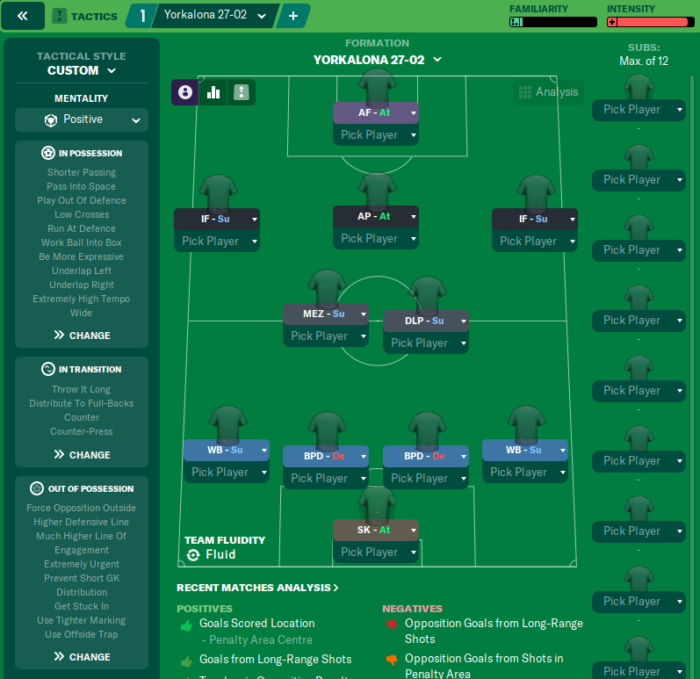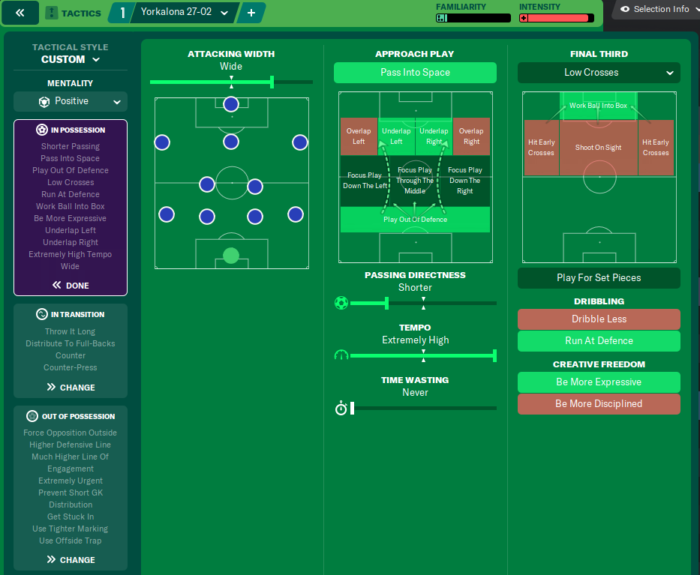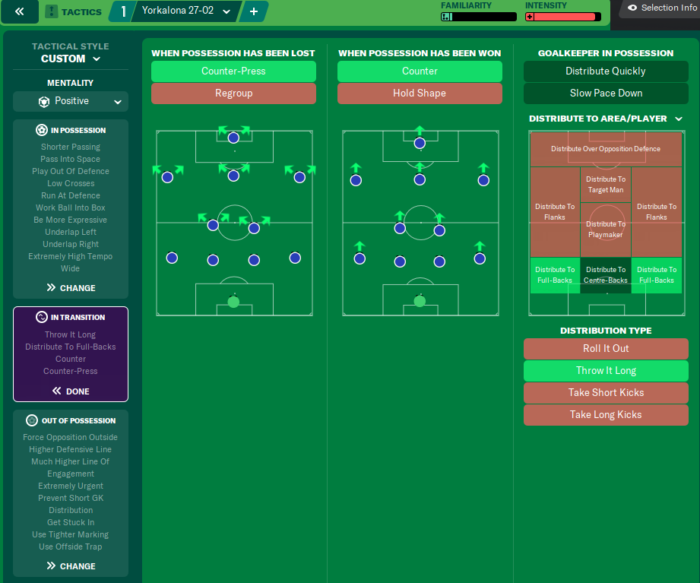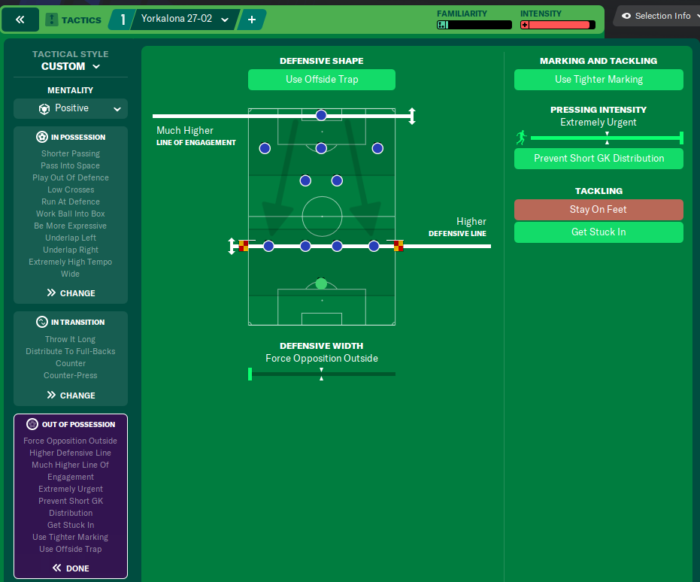 As you can see from the instructions this is a fluid Tika Taka tactic that will surely make Barcelona proud. You are playing short, fast, possession based football and in the final third you should notice a high number of players in the central areas ready to pull the trigger when the moment comes. for all the player instructions and set piece instructions please follow the video
FM 2021 Tactics Test Results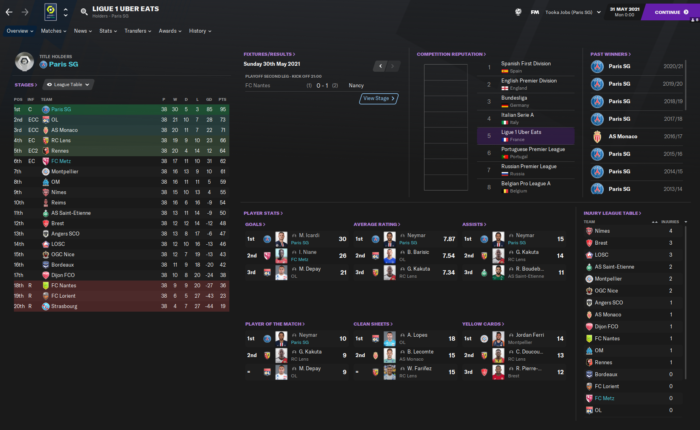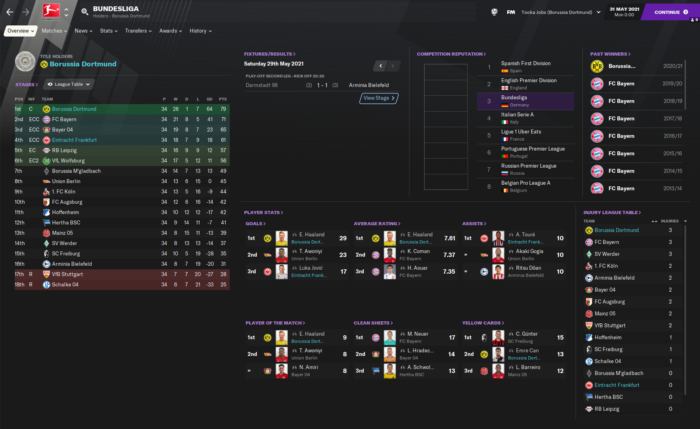 With the results you get exactly what you expected with the big teams but its the underdogs that really did well with this tactic and considering its a high pass and how important movement, passing and vision are to this tactic they still did exceptionally well. In terms of player performances you can see that you get a few players from each team entering the top 3. The video does go through more stats and numbers and we also have a look at the premier league and a few lower leagues in England to see how they got on and SPOILERS……MK DONS SMASHED IT.
Test Stats
TOP TEAM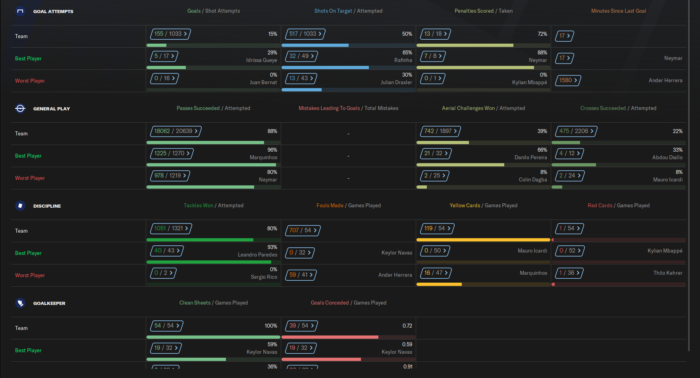 UNDERDOG TEAM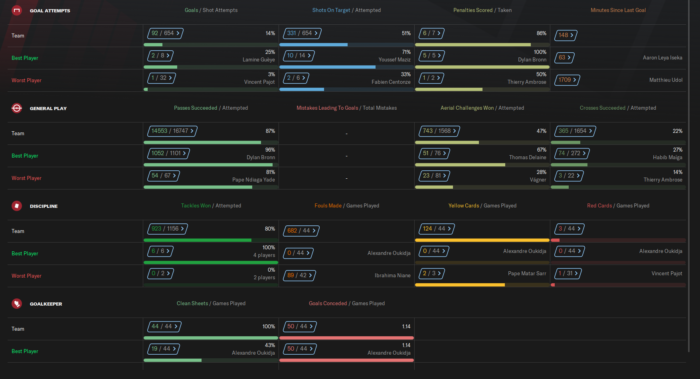 These are the two stat pages taken from the French league test and its normal in terms of top team doing alot better that the underdogs but what is great is the amount of goals both teams managed to concede…In all competitions 39(top team) and 50 (underdog) goals conceded is a fantastic result
WATCH THE VIDEO FOR MORE IN DEPTH STATS
Pro's, Con's and Final Thoughts
This is one of those tactics that you have to play to fully realise the beauty in it as many comments on my discord have Football Manager players loving the fact that sometimes its not all about unrealistic broken tactics and enjoying the football you see is just as if not more important that robotic wins. From the creator himself in his own words "I wanted to create a tactic that I can watch, that I can build a team into and have that excitement of bringing the way Barcelona used to play into other teams around the world and with this tactic I believe I have achieved that. Xavi and Iniesta are massive inspirations on how this tactic works and the Documentary Take the ball Pass the ball was instrumental in the creation of this tactic" From Mike Bridle.
    PROS
Beautiful passing football offering visual entertainment
In the test all teams did well
Created by a fan, for the fans
    CONS
Must have a good passing team for better effectiveness
One striker will sometimes mean less goals
Could struggle in the premier league with lower teams
Best FM2021 Tactics: Download Yorkalona
If you would like to give the tactic a try, follow the instructions below. Please download both systems and decide which suits your team:

1. Click the download link above and download the file.
2. For Windows put the downloaded file in this folder: Documents/Sports Interactive/Football Manager 2021/tactics. If the "shortlists" folder doesn't exist you will have to create it. Windows users skip to step 2, Mac users read below.
Mac users put file in this folder: Users/YOUR Mac USERNAME/Documents/Sports Interactive/Football Manager 2021/tactics. To access your files on Mac open 'Finder', click 'Go' from the menubar, press and hold the 'alt' key to show 'library' in your menu, while still holding 'alt' click it, then go to 'Application Support' > 'Sports Interactive' > 'Football Manager 2021'
3. Now load the game as normal and enter the tactics screen.
4. In the tactics screen, click the tactic you currently have loaded then select 'load' from the drop-down menu
5. Select the tactic and click load.
---
Every year we test countless tactics and review the very best. For FM21 these systems will be ranked and listed within our tactics index linked below.

---
Thanks a lot guys and I hope you have success with the tactic and a massive thanks to the creator of the tactic as all I do is test it and share it though content.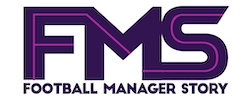 Subscribe to our Newsletter