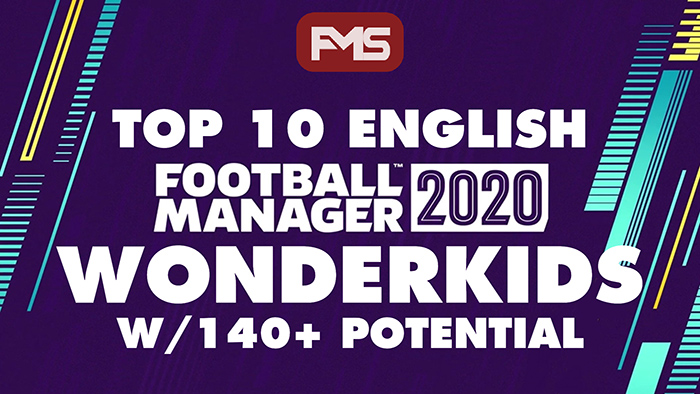 Best FM 2020 English Wonderkids: Top 6-4
6. Faustino Anjorin | 17 y/o | AMC | PA: -85 (140-170)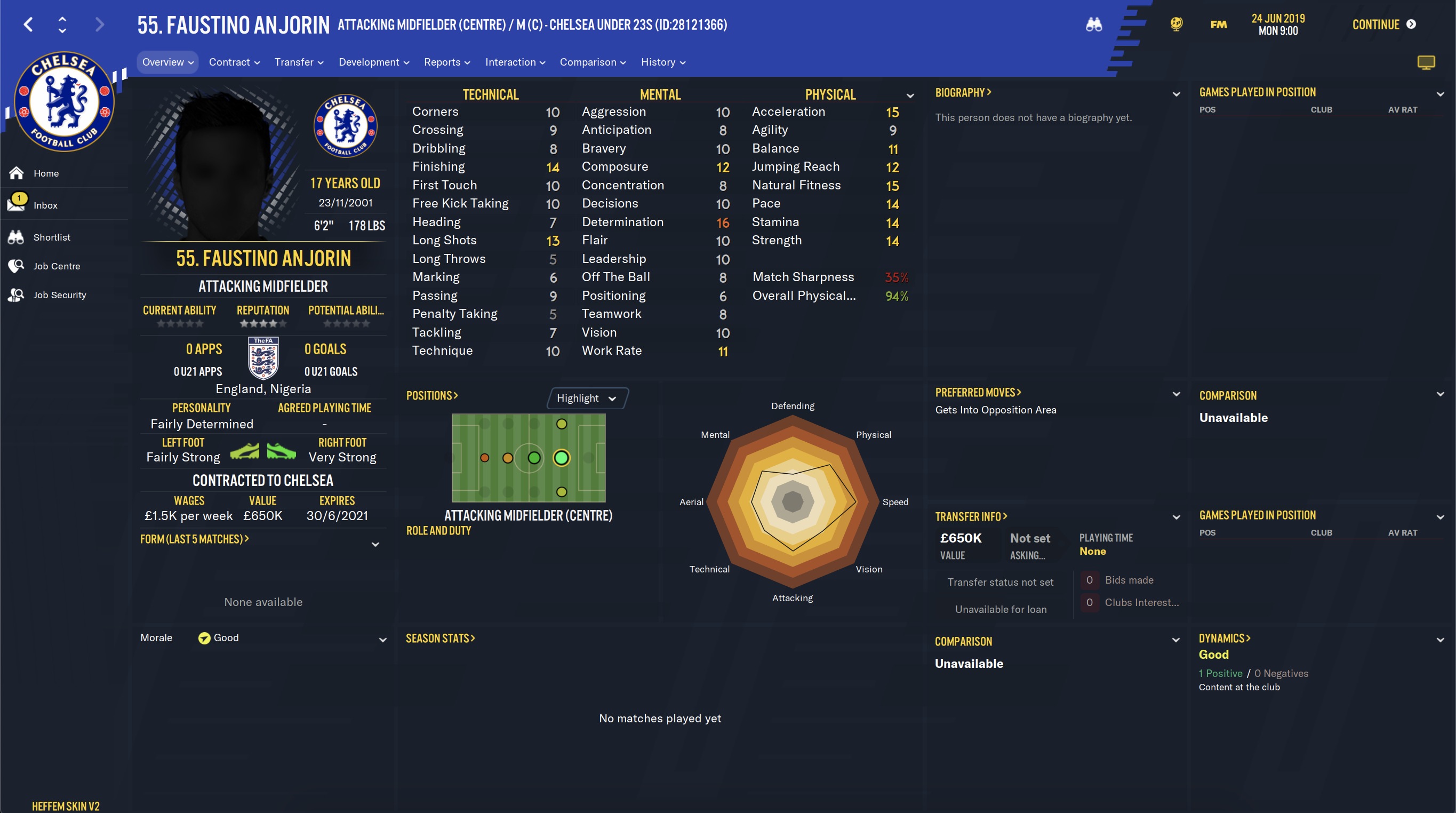 Faustino Anjorin is a highly rated prospect currently in the Chelsea academy ranks, having made his professional debut back in September during a massive 7-1 League Cup victory over Grimsby Town. Anjorin is known for his impressive mixture of finishing, long shots, pace, and strength that make him a very difficult player to go up against. With a potential range of 140-170, he will only get more difficult to defend against so he's certainly one to keep an eye on!
5. Harvey Elliott | 16 y/o | AMR | PA: -85 (140-170)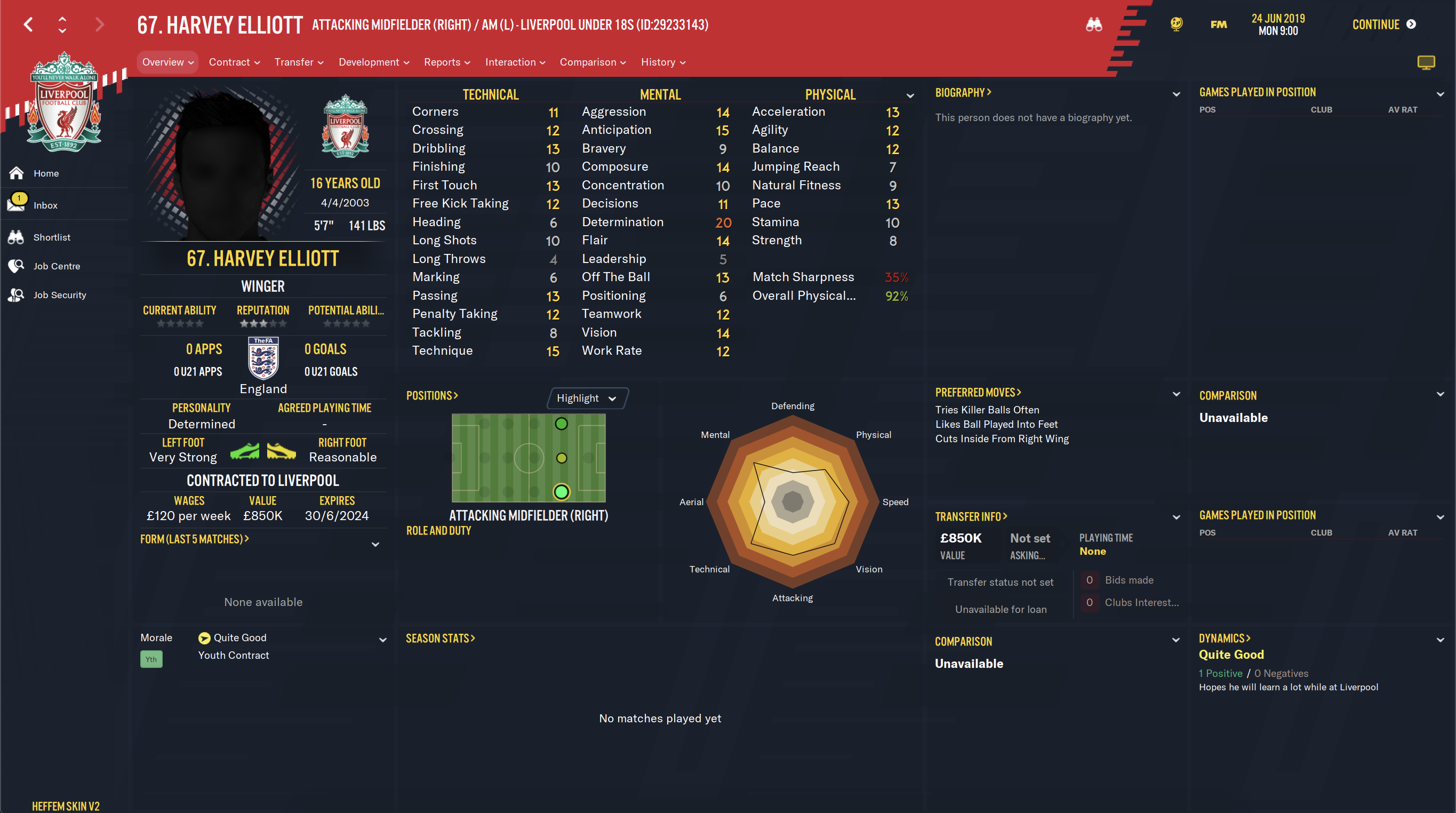 16 year-old right winger Harvey Elliott broke records last season after becoming the youngest-ever appearance-maker in both the League Cup and the Premier League for Fulham before moving to Liverpool over the summer. Elliott's high technique and composure, particularly for his age, make him a very promising prospect for the future. However, it will likely be difficult to convince him to leave Liverpool any time soon in your respective saves as he only recently joined the current league-leaders.
4. Jude Bellingham | 16 y/o | MC/AMC | PA: -9 (150-180)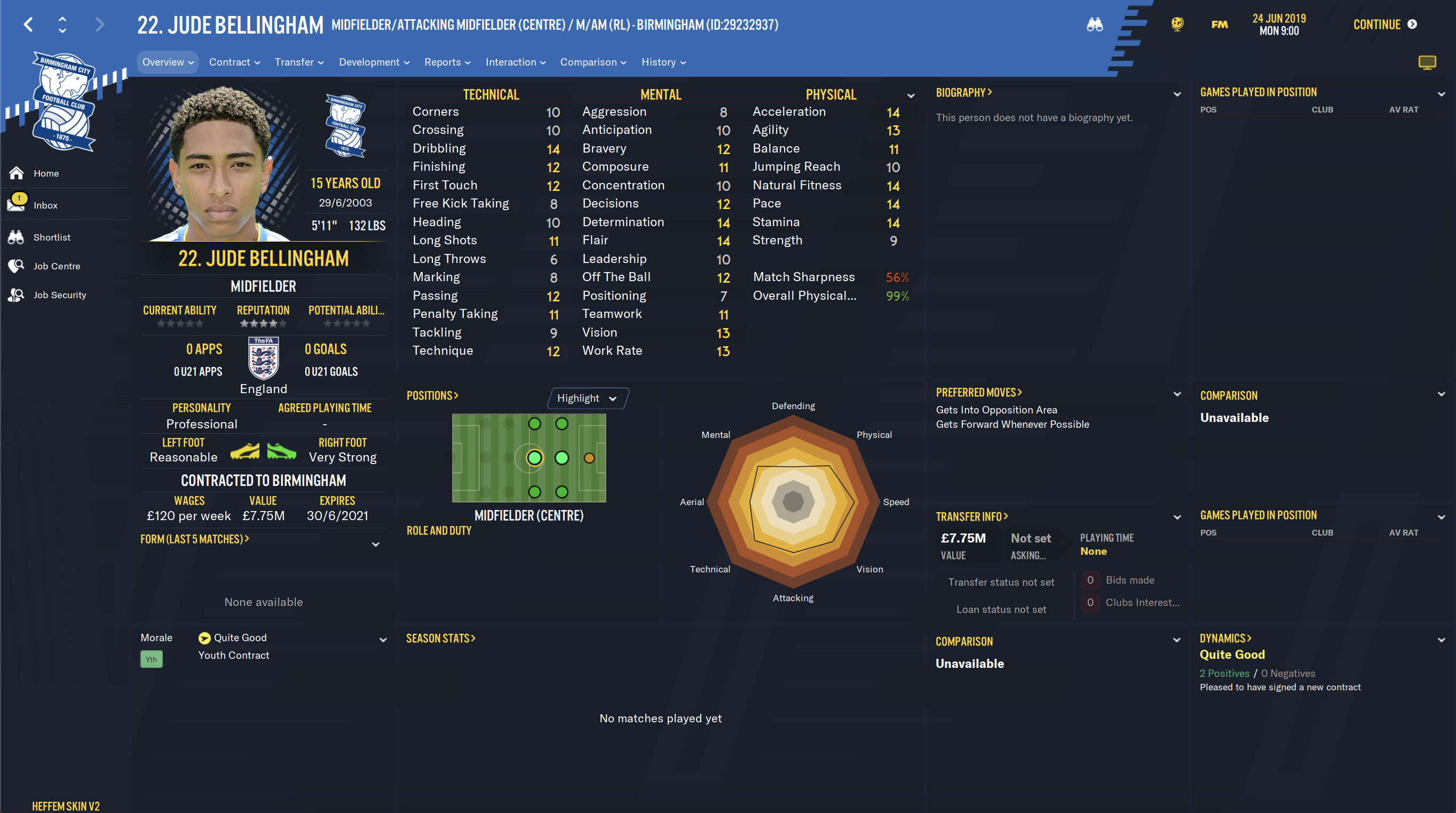 Birmingham academy product Jude Bellingham has become an integral player for them this year after making his debut at the beginning of the 2019/20 season, going to on appear 32 times in the league while chipping in with 4 goals and 2 assists. His impressive creativity and versatility have resulted in him being linked with nearly every top English club in the Premier League, particularly Manchester United. Though he is a massive Birmingham City supporter, you'll likely be able to sign him in your saves if you act fast as they don't seem to be getting promoted to the Premier League any time soon!

Subscribe to our Newsletter