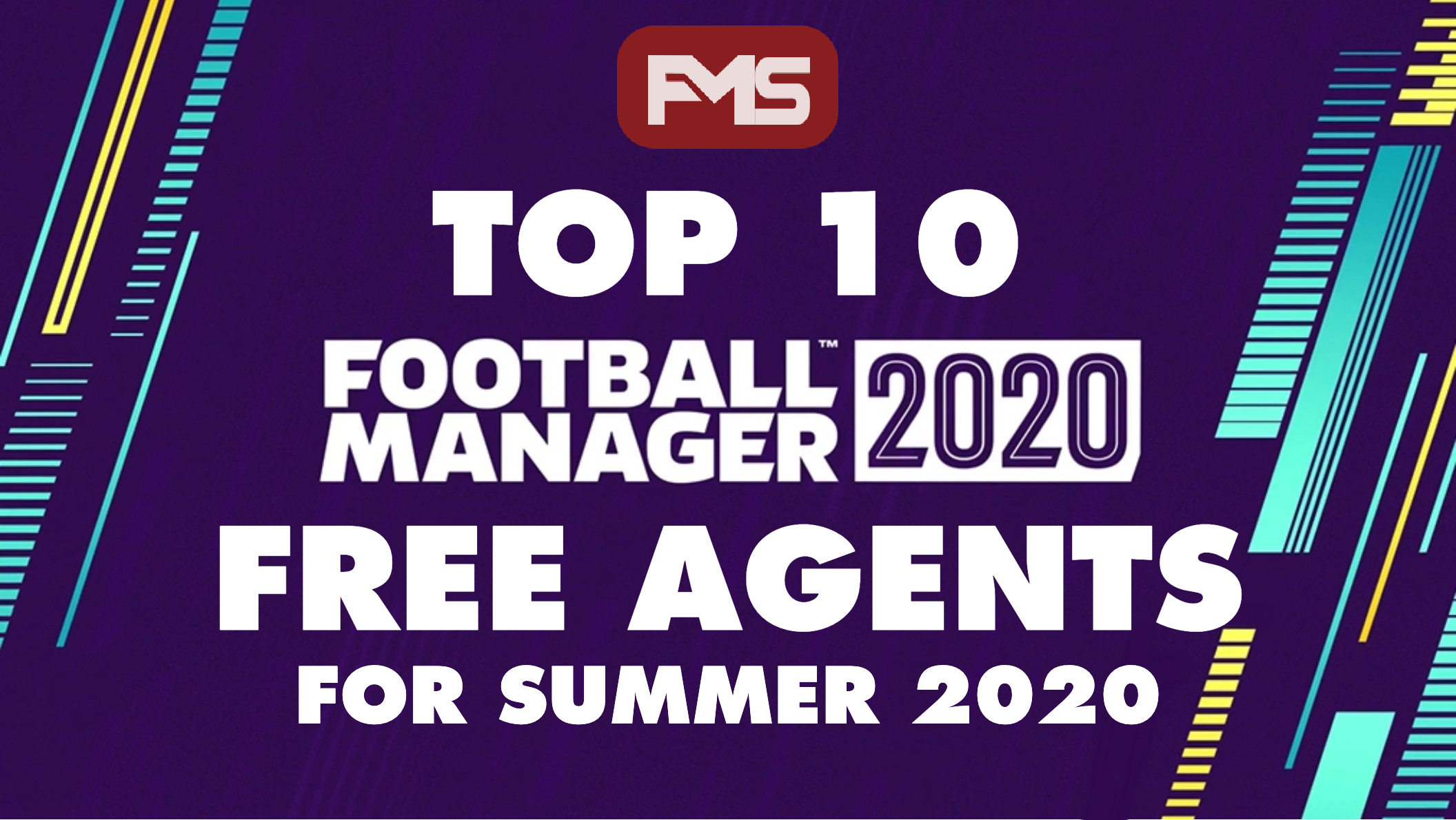 Today we've got a list of the best FM 2020 free agents with contracts set to expire on June 30, 2020 in Football Manager 2020. You've got a chance to pick up some world class players on free transfers at the end of the first season, so I'd definitely put them on your shortlist! The criteria for this shortlist includes:
Contract expires June 30, 2020
Minimum 155 current ability
While some of the best FM 2020 free agnets are reaching the final stages of the career, most of them have more than enough left in the tank to make an impact at the highest level of the game.
Scroll down for the full list or check out our FM 2020 free agents shortlist video below. It's worth subscribing here and clicking the notification bell so you don't miss any future uploads!
Best FM 2020 Free Agents
10. Dries Mertens | 32 y/0 | ST | CA: 155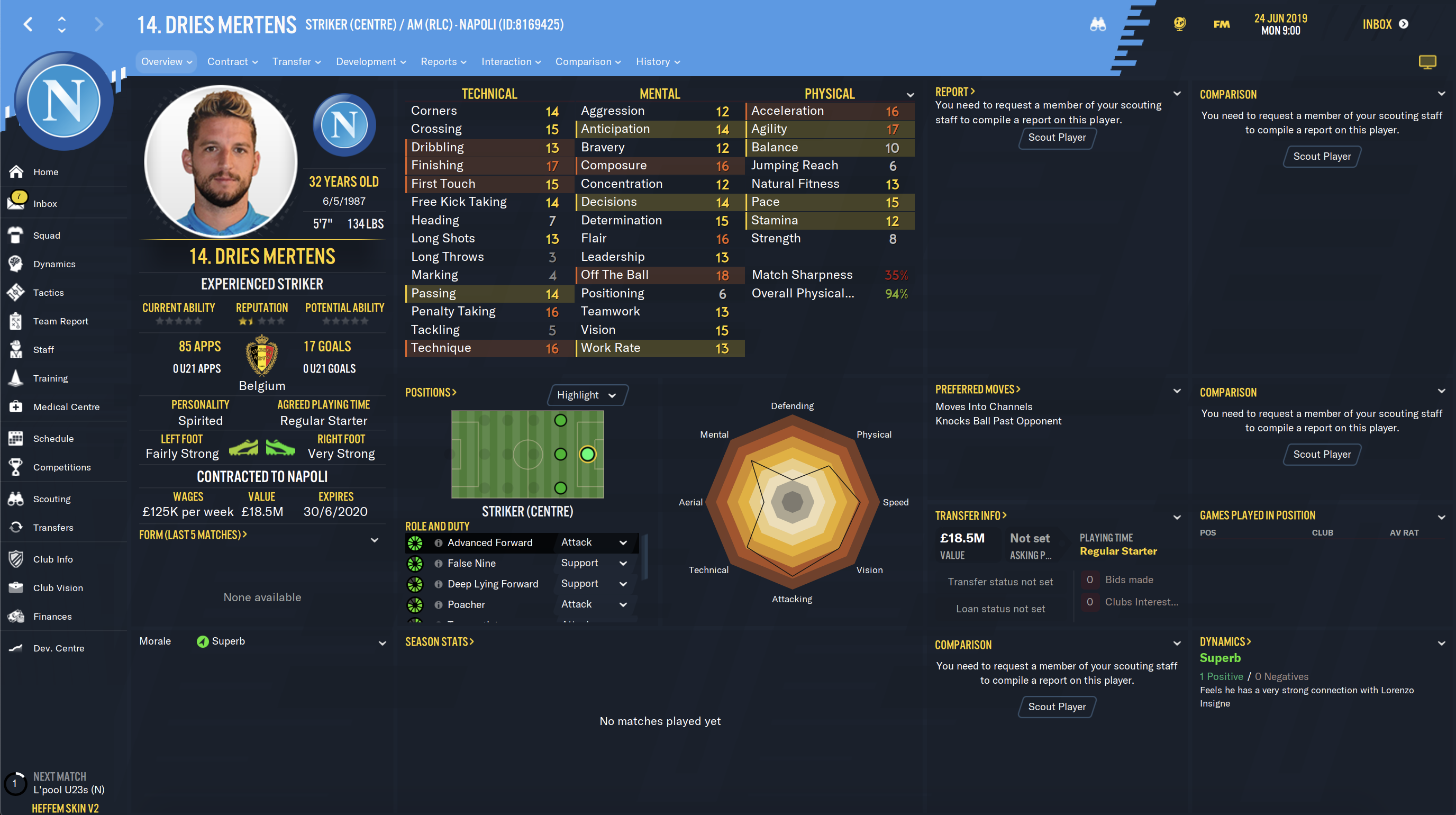 Versatile attacker Dries Mertens has been the subject of intense speculation as to where he'll end up next season, with some of the names mentioned including Chelsea, Arsenal, and Newcastle United.
The 32 year old forward has a current ability of 155, and though he's not your traditional striker, he can be effective anywhere across the frontline so at the very least he could provide some top quality depth for you in the final years of his career.
9. Willian | 31 y/o | AMR/AMC | CA: 155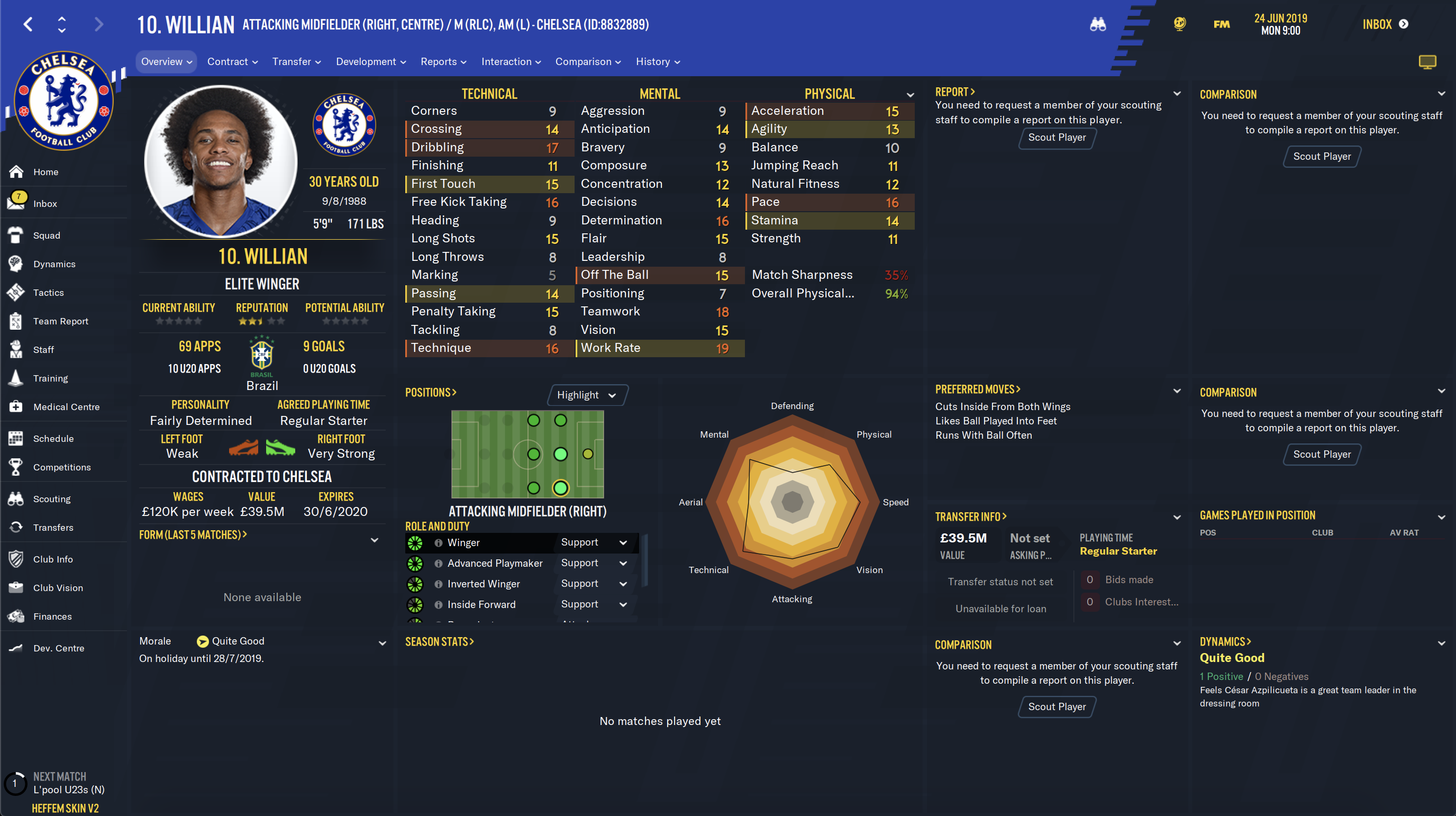 The 31 year old Brazilian winger has been at Chelsea for over 6 years now and it appears he's ready to move onto the next challenge, having been linked with Barcelona, Tottenham, and even Newcastle; though the latter seems very unlikely. While he may be approaching the final stages of his career, he's still got a lot to offer as a world class dribbler with a spectacular work rate in addition to his impressive determination and teamwork.
Willian's also competent as an attacking midfielder, so as his physical stats begin to decline it may be worth putting him in the middle as I feel he could be effective at creating chances there. For now though, he's still got the pace to continue making those darting, dangerous dribbling runs down the wings and with a current ability of 155, I'd definitely put him on my shortlist if I were you.
8. Blaise Matuidi | 33 y/o | MC | CA: 155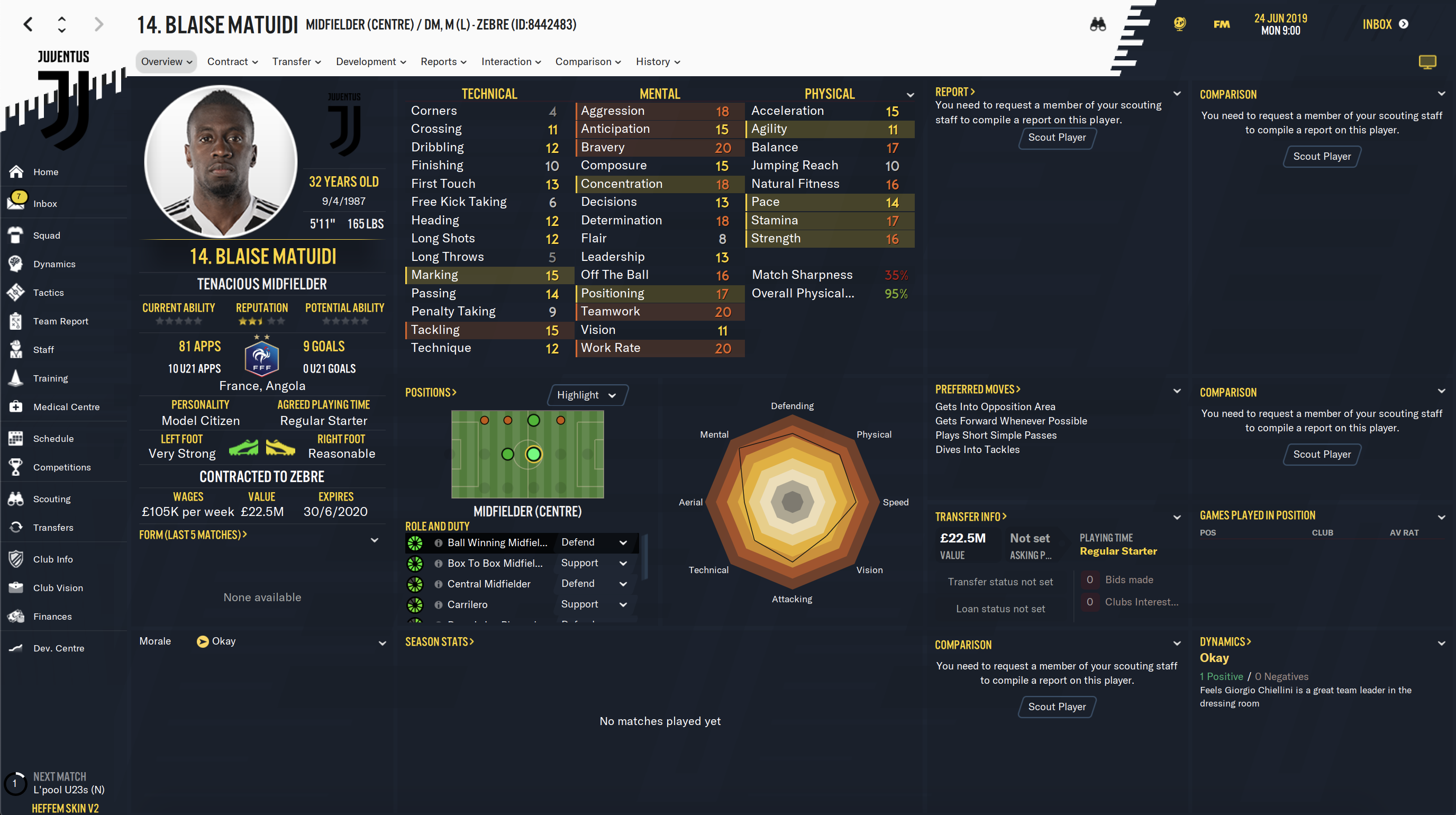 Blaise Matuidi recently agreed a contract extension to 2021 with Juventus, but that was after the winter update so he may be available on a free a year early in your save!
At 33 years old, Matuidi still possesses great pace and physical attributes for a midfielder, especially at his age, and his mental attributes are nearly unmatched. With 20 bravery, teamwork, and work rate among many other impressive ratings, Matuidi's a fantastic player any club would like to have around, especially with a current ability of 155.
7. James Rodríguez | 28 y/o | AMC | CA: 157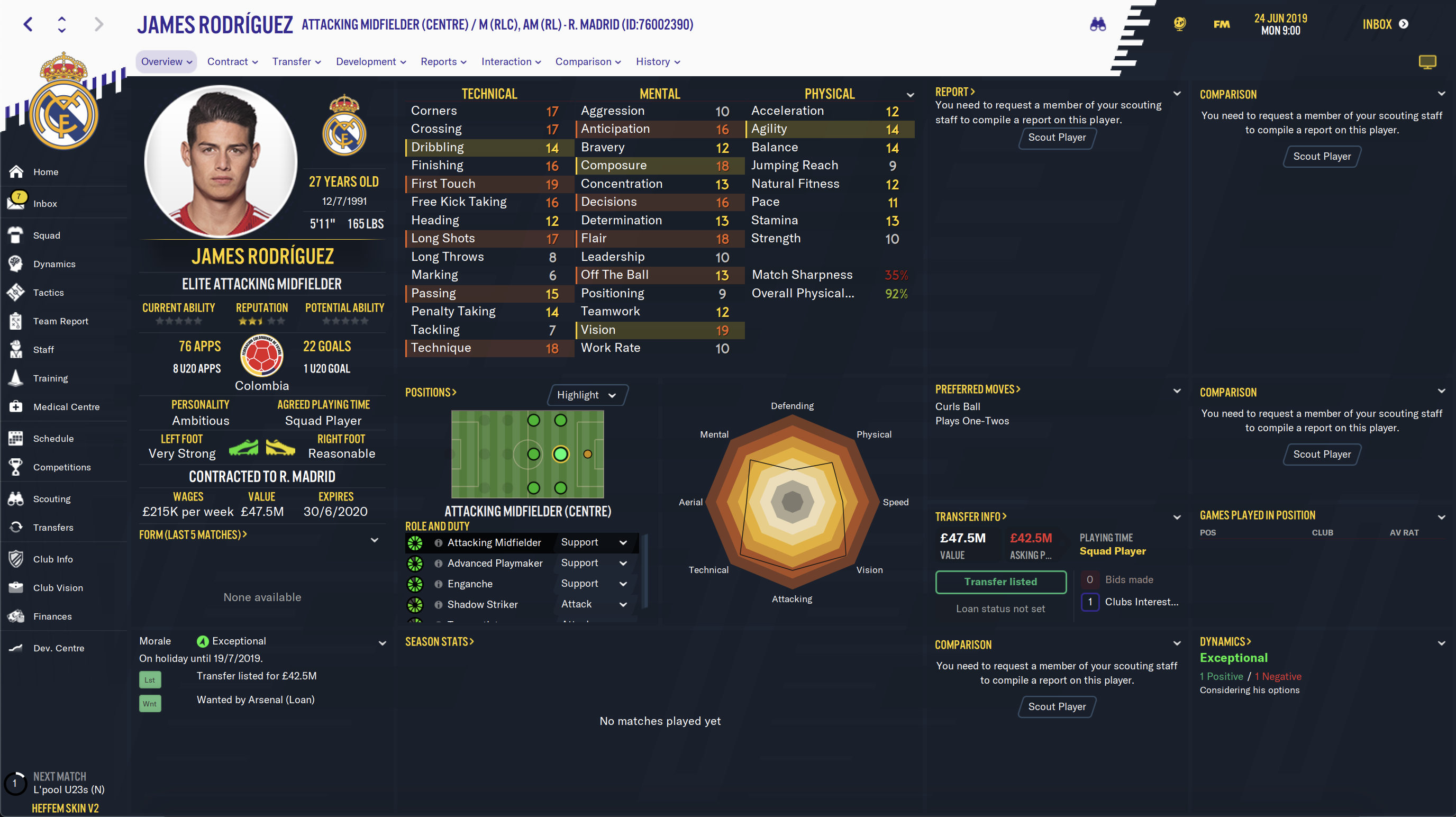 After the 2014 World Cup, James Rodríguez seemed to be destined for great things, and while he has certainly had great moments and is a fantastic player, he never quite reached that elite level that we all thought he would. Nevertheless, at 28 years old he still has time to turn things around and with his contract up at the end of the season, it seems a near certainty he'll be leaving on a free transfer despite signing for Real for over 60 million pounds back in 2014.
James has been linked with nearly every club in the Premier League including Manchester United, Wolves, Arsenal, and Everton, but more recently he's been linked with Inter Miami. With a current ability of 157 and a few years left in his prime, James Rodríguez is certainly worth adding to your shortlist for summer 2020.
6. Edinson Cavani | 33 y/o | ST | CA: 159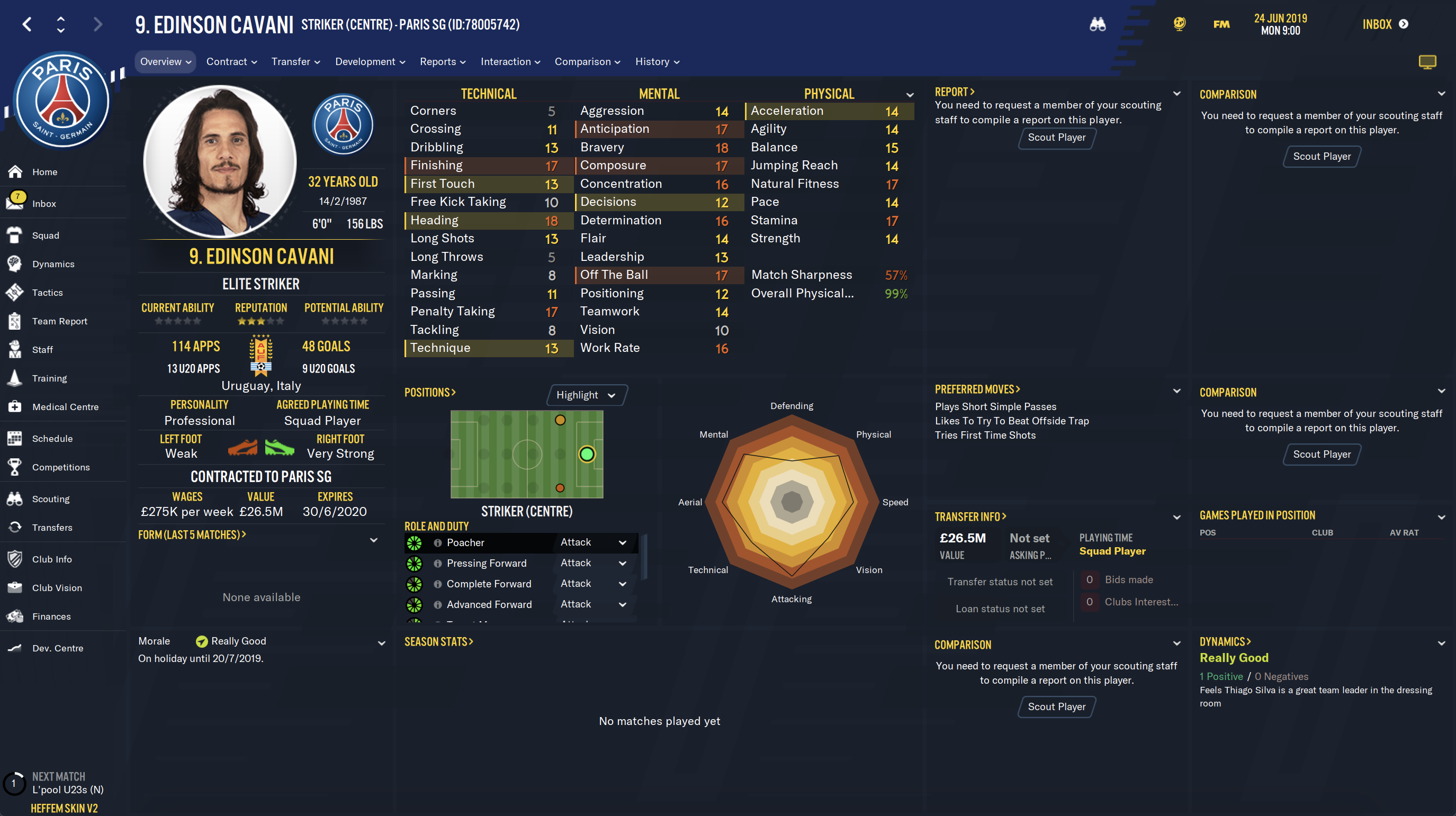 Like many on this list, Edinson Cavani's been heavily speculated about since January, when proposed moves to Chelsea and Atletico fell through. Recently, Cavani's been linked with Newcastle following the potential takeover, as well as Chelsea, Inter Miami, and even Uruguayan club Penarol.
While it's unclear where Cavani will end up, it's becoming clear that he desires to leave PSG after being eclipsed by Icardi this season despite being PSG's all-time highest scorer. With a current ability of 159, the 33 year old striker still has all the attributes of a top striker so I highly recommend putting him on your shortlist.

Subscribe to our Newsletter