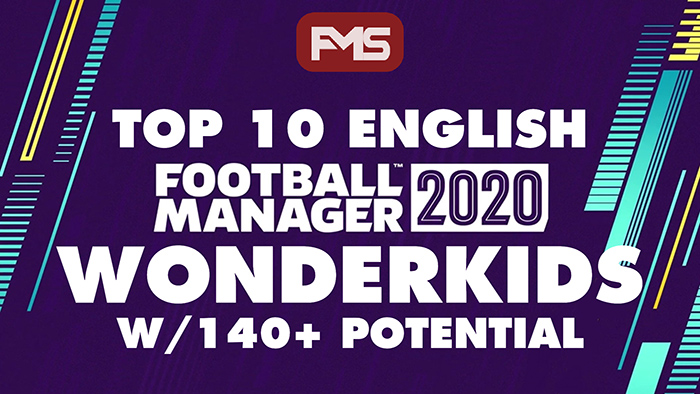 Today we're looking at the best FM 2020 English wonderkids with over 140 potential! Each player is 18 or younger at the beginning of any prospective save and the ratings are current as of the Winter Update! This is the criteria for the shortlist:
Under 18 years old as of July 1 start date
English nationality
Minimum 140 potential (a good Premier League level)
While some of these players are already featuring regularly/semi-regularly for their prospective clubs, others have yet to break through into the first team and you may have a good chance of signing them at the beginning of your save! Scroll down for the full list or check out our FM 2020 wonderkids shortlist video below. It's worth subscribing here and clicking the notification bell so you don't miss any future uploads!
Best FM 2020 English Wonderkids: Top 10-7
10. Marcus Dewhurst | 18 y/o | GK | PA: -85 (140-170)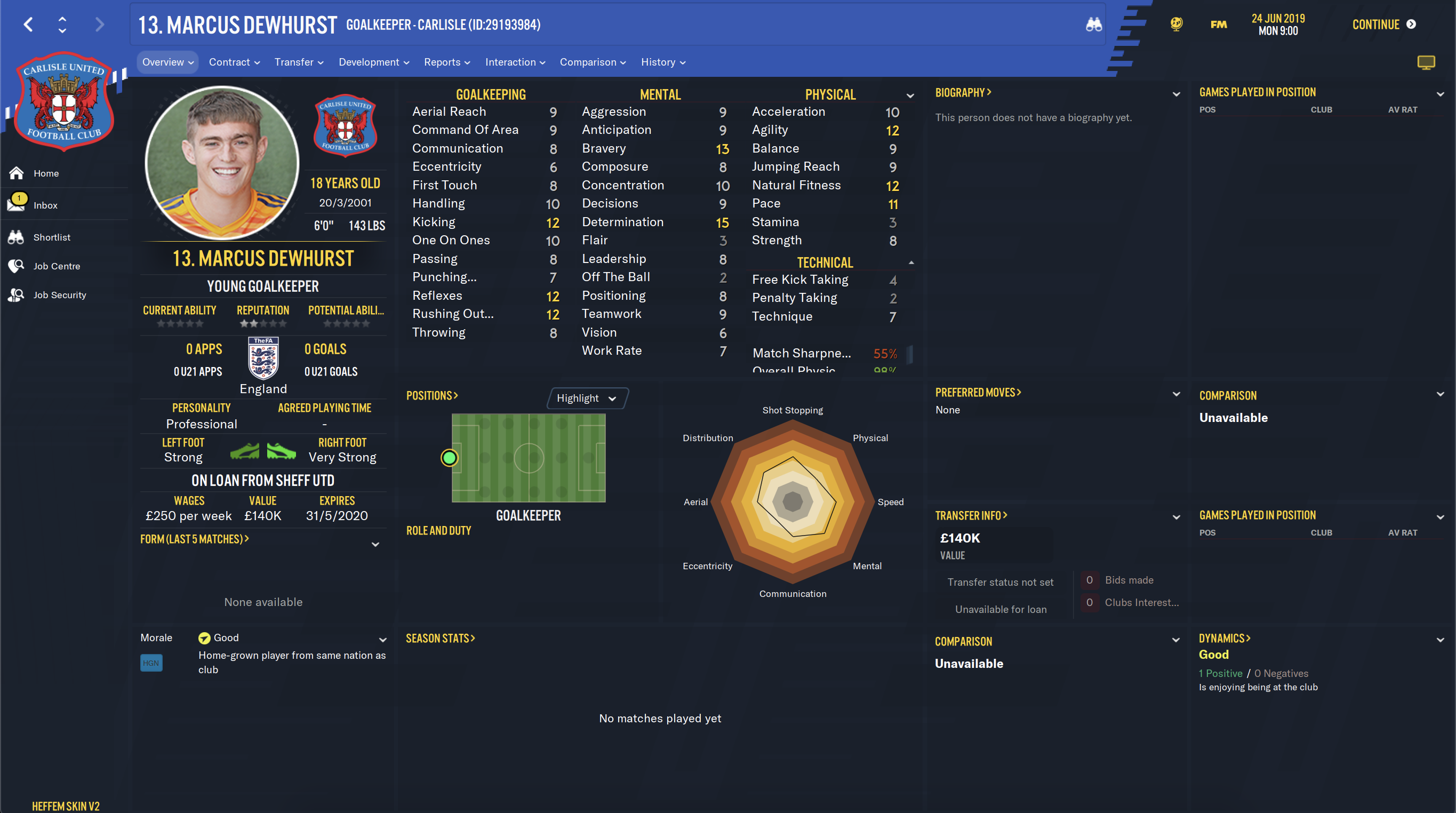 Marcus Dewhurst, the sole goalkeeper on this shortlist, has a very bright future ahead of him as a member of Sheffield United's successful academy setup. While Dewhurst hasn't yet made his professional debut for his parent club or his loan club, Carlisle, he possesses very good kicking, reflexes, agility, and bravery for his age. At 6'0″, 143 lbs, he isn't the most imposing goalkeeper but with a potential range of 140-170, he's certain to develop into a Premier League-quality keeper at the very least!
9. Nohan Kenneh | 16 y/o | DMC | PA: -85 (140-170)

A well-rounded defensive midfielder, Nohan Kenneh seems ready to break into the first team in the relatively near future, with impressive physical attributes in addition to his hard-working demeanor, all of which should serve him well at the highest levels of professional football down the road. At just 16 years old, Kenneh has a current ability of 89 and potential range of 140-170, so I'd get a scout to look at him ASAP!
8. Morgan Rogers | 16 y/o | AMC/ST | PA: -85 (140-170)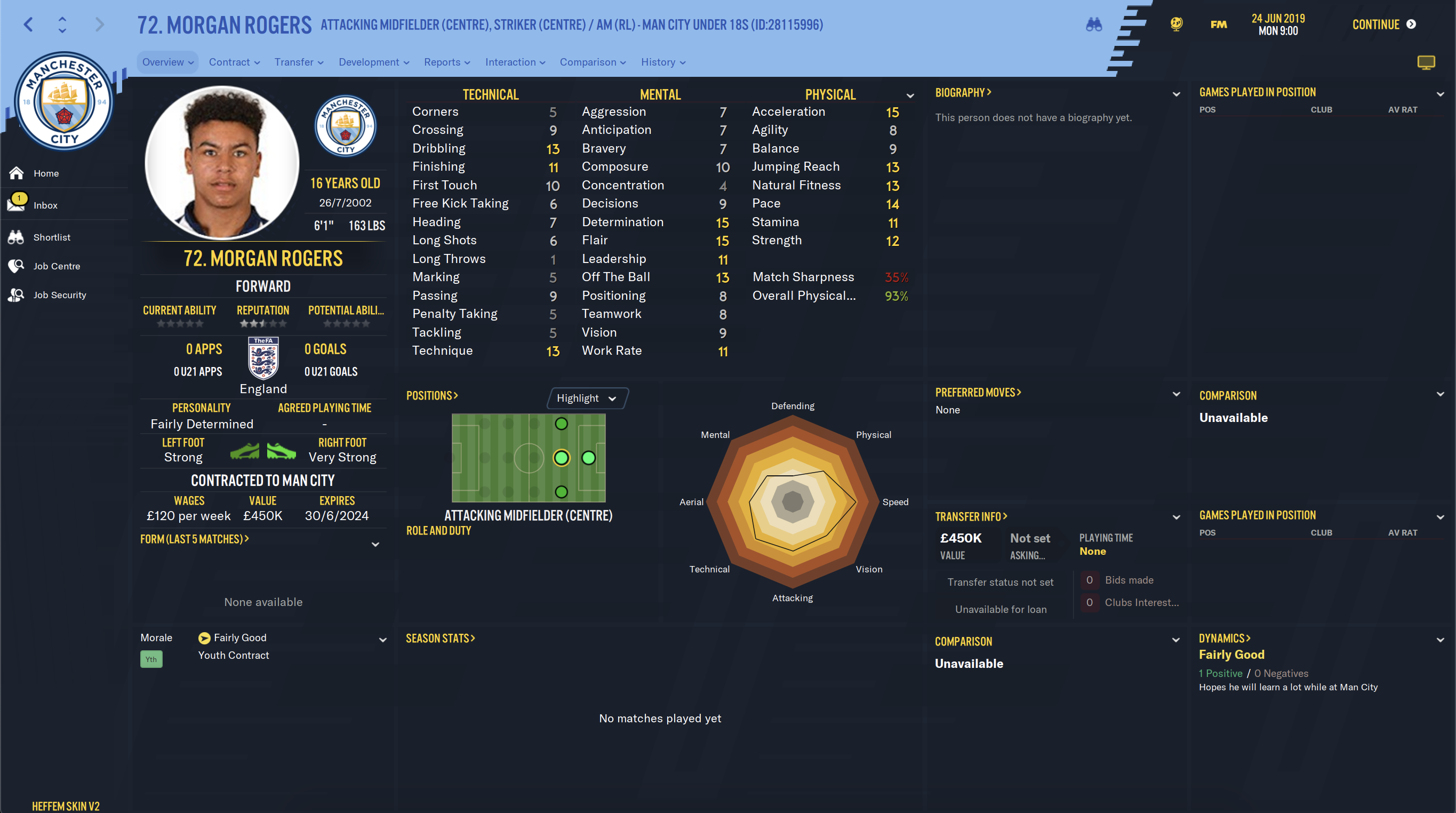 Morgan Rogers recently joined Manchester City after making his professional debut for West Brom back in February of last year, having impressed with his pace, dribbling ability, and movement in addition to being nearly completely two-footed. The 16 year old (now 17 IRL) can slot in comfortably as either an attacking midfielder or a striker and with a potential range of 140-170, he looks set to become a very good player in the future.
7. Karamoko Dembele | 16 y/o | AMR | PA: -85 (140-170)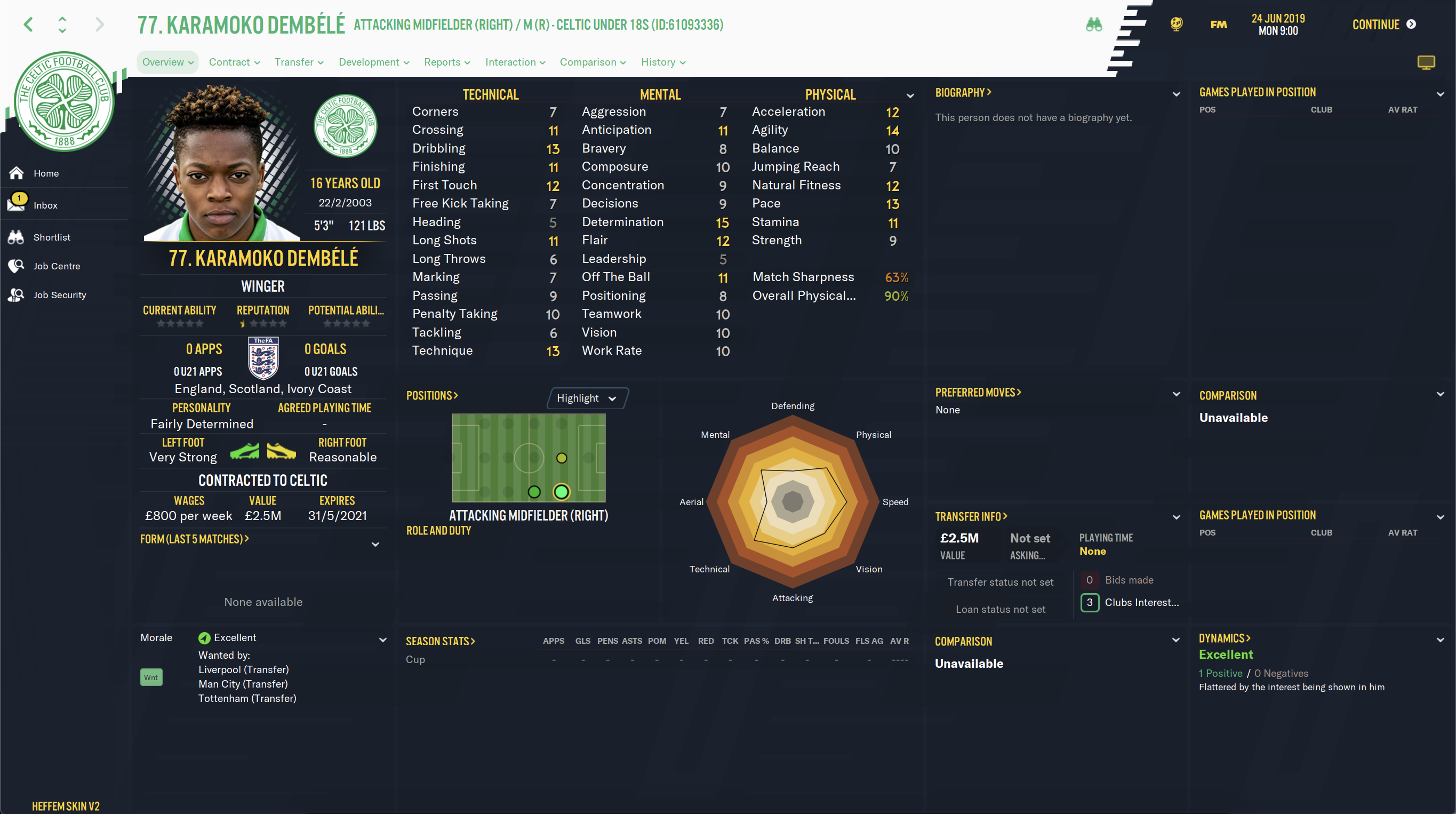 Karamoko Dembele attracted worldwide attention years ago when he appeared for Celtic's U20 development team at just 13 years old back in 2016. While Dembele still has some growing to do at just 5'3″, his fantastic dribbling and technique earned him a current ability of 97 and a potential range of 140-170. As he plays for Celtic, it's worth getting a scout to look at him as he will certainly be looking to move to a bigger division at some point in your save!

Subscribe to our Newsletter