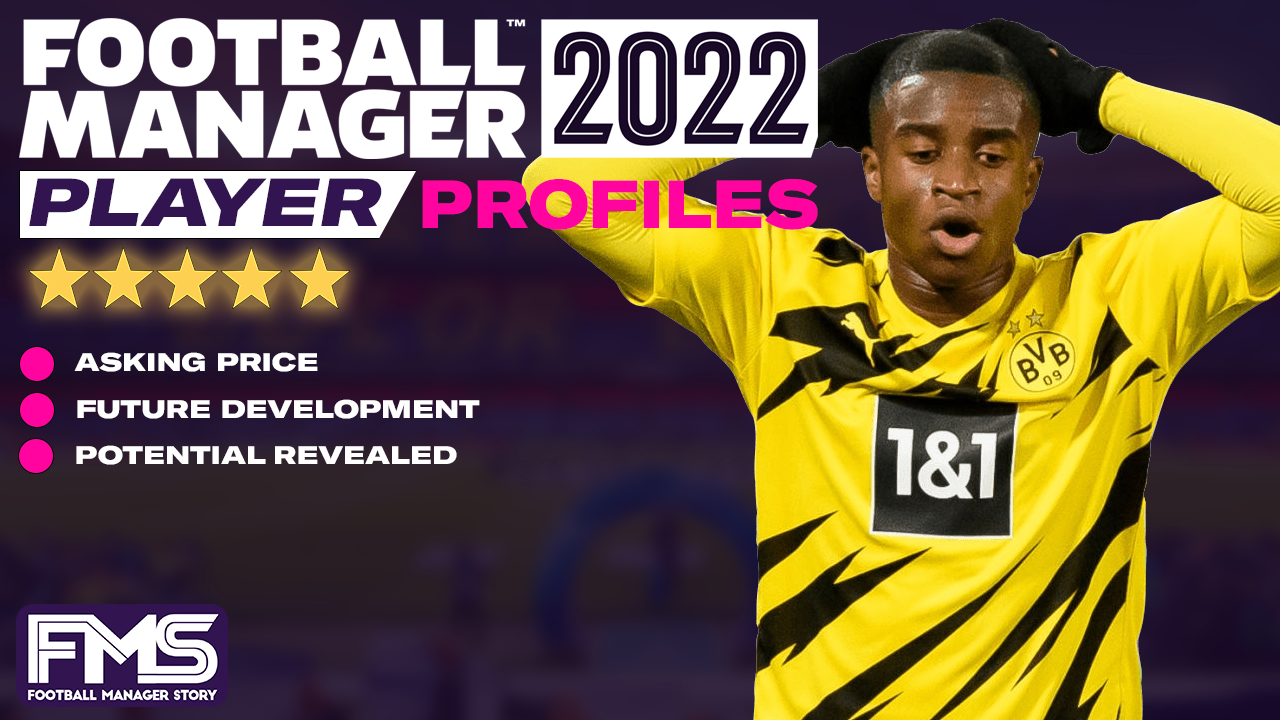 Hidden Potential: PA: 170-200
It wasn't until January 2020 when the update from Sports Interactive added Youssoufa Moukoko to the database. Before this point he had been too young.
Yet, as soon as he was added, the game changed. With an amazing starting point and incredible potential, we were blessed with sims to show just how incredible this FM wonderkid could be.
Whether or not the real player is actually as good as FM22 claims remains to be seen. In the Bundesliga this season, he's played six games and has one assist.
He has an incredibly long way to go in his career, the reality could be very different to what FM predicts.
Perhaps there will be a loan move away from BVB before we regularly see him wearing the yellow and black.
Youssoufa Moukoko FM22 profile (2021)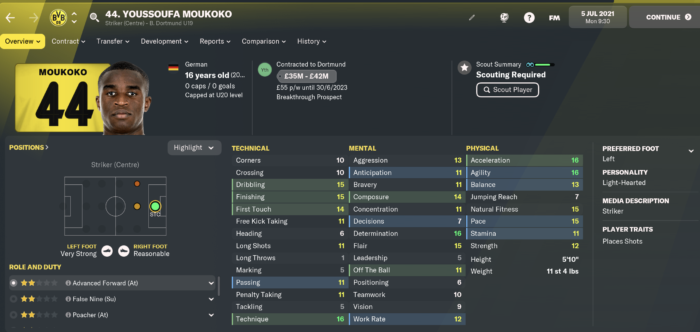 Roles: Advanced Forward, Poacher, False 9, Pressing Forward
Moukoko is a freak. It's just unreal to have a 16-year-old with Dribbing 15, Finishing 15 and First Touch 14, before mentioning his physical attributes and Technique of 16.
There has to be some point as to whether he actually deserves those stats in 2021. You'd be happy with a 21-year-old to be this good five years later.
He has everything needed to start from day one. And you just know he is going to be incredible in-game.
Youssoufa Moukoko FM22 Wonderkid 2026

After five years, he is a ridiculous player, and to think Moukoko is still only 21 years old here.
Dribbing 17, Finishing 16, Composure 17 and physicals that match him to anyone in the world. He's 6 foot tall too, making his a fantastic Advanced Forward.
Mentally, you could question the Decisions and the Teamwork, but with a more hands on approach, over five years, you could straighten them out. At his height, his heading could be better, but we're picking holes in an incredible player.

---
For all the best Football Manager 2022 wonderkids click here, from cheap bargains to world class prospects.
---
Summary
What doesn't make sense is how he is no playing for Freiburg after leaving Dortmund on a free. Someone needs to be fired for that blunder.
He just wasn't playing regularly enough for BVB and it is an absolute steal from Freiburg. There's little doubt he would move again down the line, once he's scored some goals for them.
It would be incredibly surprising if he went down this path in real life. A few loan deals to Bundesliga clubs could really help his development. However, when he hits 18, he needs to be playing for Dortmund.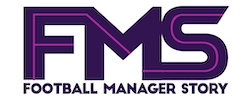 Subscribe to our Newsletter