Hello friends and welcome to a new chapter of the Vauxhall Motors Football Manager 2011 story! I know, we are all looking forward to Football Manager 2012 but that doesn't mean that we can't keep enjoying FM 2011 until then. That's why I chose to spice up my save a bit by choosing a new tactic, an ultra-attacking one that I mentioned in the previous post. I know that you are curious to see how that worked in terms of results so let's get the ball rolling…
This update will cover our progress from August to the end of December and I will start with the three trophies that were up for grabs: the Community Shield, the UEFA Super Cup and the Club World Championship.
Community Shield
We faced FA Cup winners Tottenham in the Community Shield and that was our very first competitive game of the season. I was quite worried before the game considering Tottenham's strength and our new tactic but things went a lot better than expected, we were the better team and Zé Carlos made that count on the scoreboard with a fantastic hat-trick. We didn't enjoy better possession than our opponents though and that was not really what I had expected. Anyway, I was pleased to have retained the Community Shield again after losing it last season to Manchester City. (Click here to watch the match highlights.)
UEFA Super Cup
Chelsea had won last season's Europa League so they were the ones we had to beat at Stade Louis II in Monaco. This was an even game to be honest, Chelsea put up a very good fight but we won it in the end thanks to clinical finishing from left winger Tiago and backup striker Lucas Cuello. This was our second consecutive UEFA Super Cup win and third overall but I would have wanted to see a more dominant performance from my lads. I know, I might be getting a bit too harsh on the lads… (Click here to watch the match highlights.)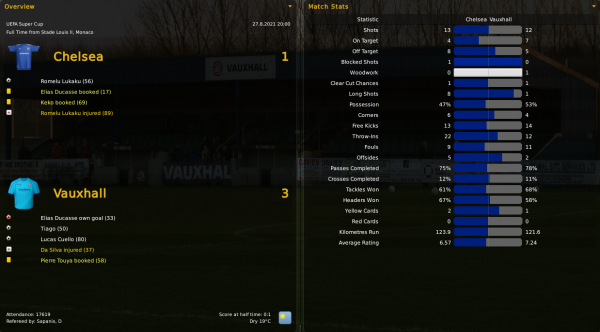 Club World Championship
We had won this competition last season and I was expecting the team to win it again given the opponents. In fact, the semi final was very easy and we dispatched Korean side Seongnam 5-0 with a double from new striker Thiago.

The final was equally easy although the opponents were a bit tougher on paper: Mexican club America. The game was totally under our control, we sent no less than 13 shots on target but somehow only managed to score twice. Central midfielder Da Silva was the one who scored the opening goal despite being in the middle of intense transfer rumours as most big European clubs are trying to snatch him. (Click here to watch the match highlights.)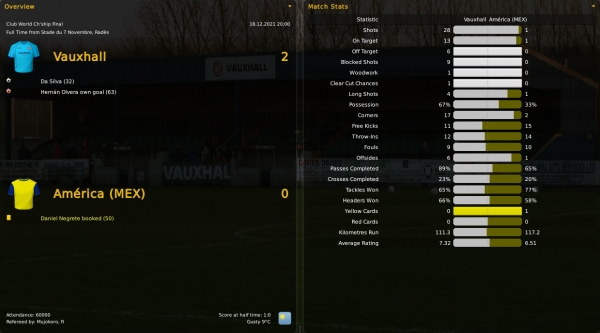 So, we won all three trophies that were available and I was quite pleased with that since my target for the season is to perform a clean sweep. Now let's see how things went in the other competitions.
Champions League group stage results
The Champions League group matches were mostly used for tactical and squad experiments but we managed to win the group despite being held to draws by CSKA Moscow and Bayern. We are going to meet Ukrainian champions Shakhtar Donetsk in the first knockout round, that shouldn't be too much of a problem although their team is not bad at all.

Carling Cup results
Our League Cup run couldn't have been easier, we faced only lower league teams and we managed to avoid any upsets. Things will get a lot tougher in the semi final as we will face trophy holders Tottenham but hopefully we will manage to reach the final for the third time in the club's history and maybe win it for the second time.

And now, the most important part: the Premier League!
Premier League results August 2021
It wasn't really the best start, in fact I don't think it could have gotten much worse! We were held to a 1-1 draw at home by Liverpool and then got beaten by Tottenham… That defeat was quite painful and unlucky, we had no less than six clear cut chances and scored just once compared to the Spurs who had no clear cut chances at all but somehow managed to score twice!

Premier League results September 2021
Fortunately we had an easier schedule in September and we managed to recover and record three straight wins with Zé Carlos bagging no less than 5 goals in three appearances. The players were still learning how to play in the new tactic but those three consecutive successes made me hope for even better results in the coming months.

Premier League results October 2021
And those results came in October, we won another four consecutive games including a thrilling 5-3 victory against Manchester United. (Click here to watch the match highlights.) However, I was increasingly worried that we were leaking goals in every single game. It's true that we were scoring more than the opponents and always creating quite a few chances but letting in goals in every game is not really what I'd expect from a title-winning team.

Premier League results November 2021
Our winning streak came to an abrupt end at the beginning of November and that defeat was even more painful as it came in front of our own dedicated fans. Arsenal won the game courtesy of a late goal and I guess my team had an excuse as we played in 10 men for more than half an hour. That defeat had a good effect on the lads though, they rolled up their sleeves and got to work again and the results surely improved as we kept a clean sheet in the last three games while scoring no less than 13 goals in the process! Zé Carlos was in superb form again, he scored no less than five goals against WBA and then bagged another three in the last two games.

Premier League results December 2021
December is always tricky because of the fixture congestion but we have a large enough squad to cope with that. We did suffer another setback as Aston Villa beat us 2-1 but that wasn't due to fatigue, it was just a plain old poor performance even though we would have deserved a draw in that game. The good thing is that the lads reacted well after the defeat again as we beat both Chelsea and Man City 2-0 before ripping Liverpool apart in the last game of the year.

The league table doesn't look pleasing at all though, we are fourth and I can't even remember the last time we were 4th at the halfway mark of a season! The other title contenders did show pretty consistent form while we suffered three defeats, too many for comfort. However, we do have two games in hand on the top two teams and if we win those we could bounce up where we belong. It won't be easy though, this season's title race might be hotter than ever!

Zé Carlos is by far our best player this season, he scored no less than 26 goals in 23 appearances and it seems that the new tactic is exactly what he needed. Leandro Velasco is also having good results as an inside forward, he scored 10 and assisted 16 and that is very good considering that he only had nine appearances as a starter.
Here is how the new tactic looks like, I will publish a special post about it and a download link at the end of the season because I am still testing a few tweaks and I want to give you a final and possibly good enough version. I did make an interesting statistic based on the 18 Premier League matches we have played so far, here goes:
Goals For: 3.38 per game
Goals Against: 0.88 per game
Clear Cut Chances For: 4.72 per game
Clear Cut Chances Against: 1.22 per game
Average ball possession: 57.77%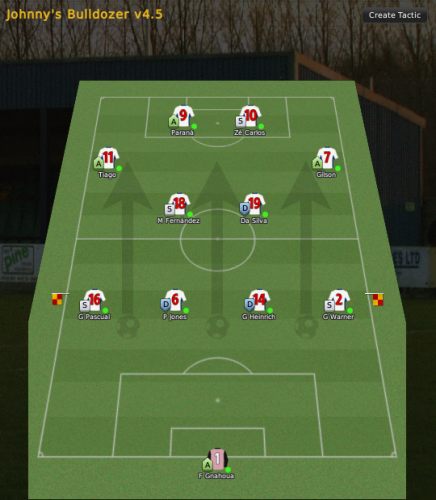 Last but not least I have some great news about the club: the stadium expansion was completed and we now have a magnificent 38,812 all-seater! The training and youth facilities were also upgraded but there still is a lot of work to be done there.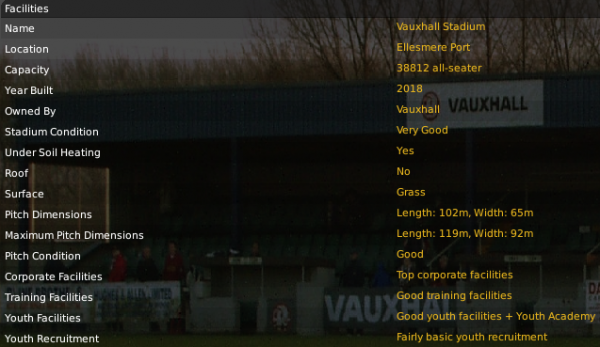 Argentina
After winning the Confederations Cup the nation was expecting the team to triumph in the remaining matches of 2021. Unfortunately we were unable to satisfy the demand as we surprisingly got beaten by Ukraine in a rather strange friendly game. Then we managed to win three in a row in the World Cup quals but we were unable to topple Brazil in the last game although we dominated that game quite clearly. We ended the year with a spectacular friendly against Spain, it was a great game but unfortunately we were not able to win it.

We beat every single team in South America except Brazil in the World Cup qualifying group so we finished disappointingly second…

… but we were seeded first for the 2022 World Cup draw! That didn't bring us an easy group though as we will face Greece, Ghana and Mexico, pretty tough teams… Anyway, I don't think that we can win the World Cup but I do expect to finish top of that group!
That's all for now folks, thanks a lot for taking the time to read this. I'm looking forward to starting the game again but I'm also looking forward to reading your comments and answering any questions or requests so don't be shy! ;)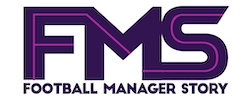 Subscribe to our Newsletter