Hello friends, it's time for the decisive stage of our Championship season: the playoff! We came very close to grabbing the automatic promotion to the Premier League but not close enough: we needed a win in the last game of the season but Sheffield United held us to a spectacular 3-3 draw and we finished third. The irony is that we were going to meet Sheffield United again after just a week in the playoff semi final, I wasn't very happy to be traveling to Bramall Lane again to be honest…
Sheffield United vs Vauxhall (Championship Playoff Semi Final Leg 1)
Venue: Bramall Lane
Attendance: 32,609
Starting line up: Dean Bouzanis – Kaka, Sashi Chalwe, Mervin Simon, Grant Baddeley – Alex Chamberlain, Mark Brown, Suso, Keith Higgs – Lenny Nangis, Andrés
Team Talk: For the fans!
We were not the favorites, especially because we had never beaten Sheffield United: they beat us 1-0 at Rivacre Park in December and then we recorded that infamous 3-3 draw in the last game of the season. We had two absences in our squad before the game, Ibrahima MBow was away on international duty while right back Ken Harris was injured and was going to be out until the end of the season. The game started very well for us, the lads appeared to be determined and confident. Moreover, we managed to take the lead after just seven minutes when midfielder Mark Brown played a perfect ball over the top for Andrés and the Spanish striker coolly banged it into the back of the net. Our joy lasted just two minutes though, a great shot from distance went past our brave goalkeeper and it was all square again. The home side appeared to be more confident after that great goal but we stood firm and struck again on a counter attack on 17 minutes: Lenny Nangis flicked a long pass on to Andrés and the killer Spaniard slotted home to put us ahead. Sheffield United started to push forward again but we defended very well until half time, the home side was unable to create any clear chances. We even had a good opportunity to make it 3-1 on a counter attack but Nangis was quite nervous and he missed it.
Half time score: 1-2
Half time team talk: Don't let your performance drop!
Half time substitutions: Jason Banton for Higgs, Dale Hills for Nangis
Things were looking good at half time but the situation changed after just four minutes, Sheffield United scored from a corner kick with some help from our defenders. The result was still pretty good and we regained control of the game, we were dominating but we were unable to create any more clear cut chances. The game was heading towards a 2-2 draw but we got hit three minutes before the final whistle, right out of nowhere! My defenders should have done a lot better on that occasion, especially Chalwe, but his lack of determination proved decisive. Our chances of moving up to the Premier League were quite slim at that point, we had to beat Sheffield United at home if we wanted to reach the final.
Full time team talk: Sympathise.
Man of the match: Andrés
Flop of the match: Sashi Chalwe
Match Stats

Video Highlights
Click here to watch the match highlights.

Vauxhall vs Sheffield United (Championship Playoff Semi Final Leg 2)
Venue: Rivacre Park
Attendance: 3,000 (capacity crowd)
Starting line up: Dean Bouzanis – Kaka, Carlos Santos, Mervin Simon, Grant Baddeley – Alex Chamberlain, Mark Brown, Suso, Ibrahima MBow – Lenny Nangis, Andrés
Team Talk: For the fans!
The return leg was played three days later at Rivacre Park and I chose to leave out Sashi Chalwe and send in Carlos Santos in defense. I also decided to send in Ibrahima MBow as a left winger, I was hoping that his strength would make a difference on that flank. The game started very well, my lads were piling on the pressure but they were obviously nervous and wasted quite a few chances before the half hour mark. We finally broke the deadlock on 37 minutes, Lenny Nangis was brought down inside the area and Andrés made no mistake from the spot as he powered it straight into the top corner! We were leading on away goals but I wanted to make the gap even wider to make sure. That could have happened a couple of minutes later, midfielder Suso fired a great shot from the edge of the area but it rattled the crossbar near the top corner.
Half time score: 1-0
Half time team talk: For the fans!
Half time substitutions: Jason Banton for Chamberlain, Daniel Toribio for Brown
I was fearing a comeback from Sheffield United but that was nowhere to be seen, we continued to dominate the game after the break. The pressure finally resulted into a goal on the hour mark, Jason Banton finally slotted home after being denied by the keeper on a first attempt. That goal finally unleashed my lads and we managed to score again just four minutes later when Andrés finished a counter attack with a perfect lay-off for Lenny Nangis who found the back of the empty net. I took off Nangis after the goal and replaced him with left winger Keith Higgs while moving M'Bow back into his familiar position as a striker. The move paid off after just a few minutes, Ibrahima MBow played a brilliant back heel pass for Andrés and the Spaniard powered it right in! Midfielder Daniel Toribio got injured 11 minutes from time and that left us with just 10 men on the pitch but the victory was sealed, we were going to Wembley! The other semi final saw Bristol City beating Norwich quite heavily, 4-0 away and 1-0 at home…
Full time team talk: Congratulations!
Man of the match: Andrés
Flop of the match: Alex Chamberlain
Match Stats

Video Highlights
Click here to watch the match highlights.
Bristol City vs Vauxhall (Championship Playoff Final)
Venue: Wembley
Attendance: 51,764
Starting line up: Dean Bouzanis – Kaka, Sashi Chalwe, Mervin Simon, Ray Davis – Alex Chamberlain, Mark Brown, Suso, Jason Banton – Lenny Nangis, Andrés
Team Talk: You can win today!
We had mixed memories of Bristol City, we had beaten them 7-1 a home in November (probably the best performance of the season) but they got revenge and beat us 3-1 in March. They were the favorites but we had to believe in our chances, we did very well to get so far. I made a few changes in the starting eleven for this crucial game: Sashi Chalwe was sent in because I believed that his experience might prove to be important in such a game, Ray Davis replaced Grant Baddeley on the left flank because Baddeley was having fitness problems and Jason Banton was given the starting place as a left winger thanks to his great performance in the second half against Sheffield United. Luck seemed to be against us again though, Bristol City took the lead after just nine minutes with a total fluke, a very lucky goal… We stopped blaming bad luck just six minutes later though as we scored a similar goal: a shot from Lenny Nangis got deflected a few times before rolling into the back of the net! The game was not very entertaining, the two sides were looking well matched. There was no room for errors in such a balanced game but the mistake did come and it came from a player that I would have expected to do much better: Sashi Chalwe. I just couldn't understand his approach, he basically invited the opposition striker to shoot and that led to Bristol City's second goal! I was quite furious after that goal to be honest… Luckily Mervin Simon repaired his partner's mistake five minutes before the break when he met and Andrés free kick cross with a diving header to make it all square again. We were the better team throughout the opening 45 minutes, I was pleased with the team's effort (except one player…)
Half time score: 2-2
Half time team talk: Pleased.
Half time substitutions: Carlos Santos for Chalwe
I repaired my mistake at half time and replaced Chalwe with Santos, I was hoping that it wouldn't prove to be too late… And it wasn't! It took the lads just two minutes to give us the lead in the second half, a superb team move brought the ball to Lenny Nangis inside the area and the French striker fired a low drive straight into the back of the net! Get in! I was still celebrating that goal when our fans went wild yet again after another two minutes! Alex Chamberlain curled a nice cross inside the area and Suso was there at the back post to put it away, 4-2! I was expecting a fightback from our opponents but they were unable to see much of the ball, my lads were in control! I switched the strategy to counter on 70 minutes just to be safe and also made two substitutions: Grant Baddeley for Davis and Keith Higgs for Chamberlain. The game was safely in our hands, Bristol City were unable to threaten our lead and we won! We won, what a relief, what a joy!
Full time team talk: Well done!
Man of the match: Lenny Nangis
Flop of the match: Sashi Chalwe
Match Stats

Video Highlights
Click here to watch the match highlights.

We're going to play Premier League football next season and I guess we deserved that at the end of a very good campaign. Middlesbrough and Burnley will also play in the top flight next term but they've been there before, we haven't :)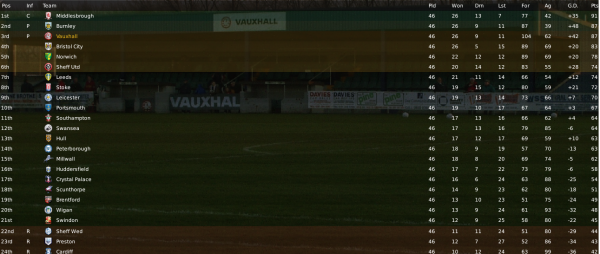 Let's have a look at the player stats now, I have divided them into two categories: the ones who managed to get an average rating above 7 and the others. Our best player of the season was Andrés, no doubt about that: he scored 28 goals and made 18 assists, definitely not bad at all. Mervin Simon also had a good campaign, he scored no less than 15 goals but he probably was the only reliable centre back that I had in defense. I was also very happy for midfielder Mark Brown, he had a fantastic season and I still believe that he can do even better in the future.

11 players failed to reach the magic 7 when it comes to the average rating and I can say that most of them will be leaving the club come July: Daniel Toribio, Matthias Gohlert and Graeme Owens will surely be sold or released if nobody would want to buy them.

Three of my players were selected in the Team Of The Season and that shows that the team has a good backbone: Mervin Simon – Mark Brown – Andrés. These three players will surely remain at the club (that is if the chairman won't sell them) because I believe that they can become top Premier League footballers in a season or two. Overall I think that we will have to buy around 10 players: 1 goalkeeper, 2 centre backs, 1 right back, 3 right/left wingers, 2 central midfielders and 1 striker.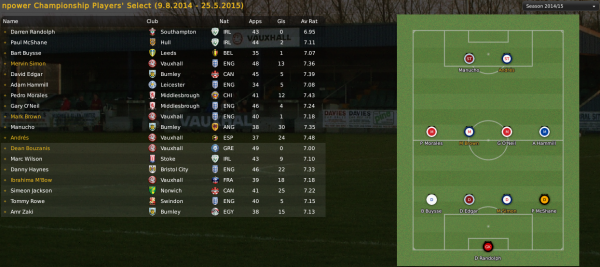 Our stadium will become a busy construction site for the next nine months! The capacity will be increased by 9,500 seats and that would take it to a decent total of 12,500, not bad!

We'll be playing our home games on a rugby stadium in Widnes, around 16 miles away from our beloved Ellesmere Port.
There will be a lot of time to worry about the Premier League but now we should celebrate, the club is now among the top 20 in the nation and the town of Ellesmere Port surely is proud of its team. Thanks a lot for reading folks and for supporting me through this journey, much appreciated! Before you dive into the comments box please take a moment to view some images of the nice town of Ellesmere Port (click on each image to expand)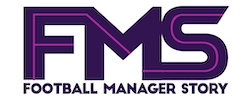 Subscribe to our Newsletter