Hello folks and welcome to my fifth season with The Motormen in Football Manager 2011. After four consecutive promotions the club was facing its biggest challenge yet, the Championship is a league with many strong teams, a lot tougher than League One. We got a double last season by winning both League One and the Johnstone's Paint Trophy but the club was still poor and its facilities were still a disaster.
Things got a bit better when we received the TV rights for the season, almost 3 million pounds! That's more money than this club had ever seen before, quite a leap forward to be honest.
The board was quite generous with that money, I promised them a top half finish and they gave me 2.1 million pounds for transfers and a reasonable wage budget for such a small club.
They finally agreed to expand the stadium as well! 500 seats won't be a great improvement but at least we'd get the ball rolling on this aspect.
However, the decision to invest into the stadium expansion determined the board to cancel a previously agreed investment in the youth recruitment network. I guess the stadium is more important at this moment but I admit that I was a bit disappointed to see them taking their word back.
Now let's move on to the transfers, I was planning to bring in quite a few new players to strengthen the squad. As you remember I promised that the very first offer would be for Manchester United's central midfielder Graham Howson, the player that led us to success last season. Manchester United immediately accepted a season-long loan deal with no wage contribution from us but the player refused to sign! I was shocked to say the least. Then I tried to buy him but Manchester United wanted no less than 3.5 million pounds for him so I had to give up.
No less than sixteen players left the club, some of them had no place in my long-term plans and others were sold to free up some wage money and get some cash into the club. Veterans Duffy and Leven left the club, I was reluctant to sell them but they were 30 years old already and I thought that they could no longer represent long-term solutions. The biggest fee was received for centre back Pappoe, I didn't want to sell him at first but I found better defenders so I decided to cash in.
We brought in no less than 19 new players but 6 of them went straight to the reserves team, they are promising youngsters but they can't compete for a place in the first team at the moment. Four of the remaining thirteen were brought on season-long loan deals.
Now let me tell you more about the new players. I felt that I needed a new and better goalkeeper since Martin Hansen had a few disappointing outings last season and I bought Dean Bouzanis for 250K from Bournemouth. He is a former Greek international that started his career in Australia before moving to Liverpool at a very young age. He never made it at Anfield Road so after a few seasons in League Two and League One he will finally have the chance to prove himself at a higher level. James Dunn will be his backup, he's been at the club since 2011 and he always did well when I needed him.
Ken Harris will remain my first choice right back with Jacob Hronec being his back-up. We'll have a new right back joining the club in January on a free contract, Brazilian 18-year old Kaka from Santos. He is a Brazilian youth international and I guess that tells a lot about his talent.
The new first choice left back will probably be 28-year old Polish international Mariusz Pawelec, an experienced player that got relegated from the Premier League last season with Wigan. He can also play as a centre back so I guess he will be a good backup solution as well. Youngster Grant Baddeley will provide competition for the left back position and, given his potential, I can see him pinning Pawelec to the bench sooner or later. Left back James Campbell will also be part of the first team squad but that is only because his versatility, he will be a backup for most positions in defense and midfield.
The centre backs area suffered two modifications, a pair of new players will compete with Mervin Simon and Sashi Chalwe for a place in the first eleven. One of them is Scottish youth international Bryan Purdrue, bought for 230K from Dundee United. He seems to be a reliable player and he might also improve a bit given his young age.
The other centre back that joined us is our most expensive signing of the season: Argentine youth international Carlos Santos. I paid 750K to Lanus for this lad and I hope I won't regret it. I was particularly impressed by his speed and mental attributes but he seems to be fairly weak in the air. However, this lad has enough pace and acceleration to be a winger so I guess he should do well in my high defensive line.
In the next page I will show you the new midfielders and strikers and also the friendly results.
Go to the next page to read the rest of the story.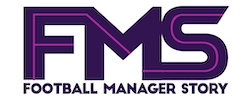 Subscribe to our Newsletter