Hello folks and welcome back to the Vauxhall Motors Football Manager 2011 story! You already know that we enjoyed a pretty good start to our League Two season and we were top of the table at the end of October, two points clear of second placed Southend. It was a much better start than I would have expected especially since we managed to grab an amazing 7-0 away victory at Crewe. Now we had to keep up the pace and I was hoping that the team was strong enough to do that.
The first match of the month was away at 13th placed Wycombe and we received some bad news before the game: goalkeeper Martin Hansen suffered an injury in training and he was going to be out for a whole month. I had to send in backup goalie James Dunn and he showed his limits right away as Wycombe broke the deadlock on a corner kick 10 minutes into the game and I think that my keeper should have caught that cross. The goal might have been his fault but the rest of the lads were not doing better, we were unable to react before the break. We managed to net the equalizer three minutes before the hour mark when a good counter attack move saw Darryl Duffy setting up substitute right winger Pietro Palladino. The lads were finally unleashed and striker Duffy bagged a quickfire double to put us two goals ahead. Wycombe pulled back again seven minutes from time though and the nervy finale nearly saw them grabbing a share of the spoils as one of their players hit the post in the 90th minute. We nearly dropped two points but luckily we managed to hold out and grab the win.
The next game was at home against 21st placed Dag & Red, I was hoping to extend our winning streak to five games. The team played fairly well and we grabbed a solid win, mostly thanks to centre back Daniel Pappoe who powered in two corner kick headers. Strikers Akwasi Asante and Danny Uchechi also found the back of the net as we coasted to a 4-0 win.
Next up, the FA Cup first round game against Blue Square Premier side Grimsby. Strangely enough our opponents were the favorites to win the game despite being in a lower division. They took the lead seven minutes into the game, somewhat against the run of play, but we pegged them back quickly thanks to a good finish from striker Omar Koroma who netted his 10th goal of the season. Three minutes later left winger Jacob Walcott put us ahead with a nicely placed finish but Grimsby were not giving up and they had a couple of decent chances before half time. They continued to play well after the interval but luckily they wasted quite a few chances before one of their players got his second booking and had to leave the pitch. We wrapped up the win on a late corner kick when Daniel Pappoe slid in an Oliver Nicholas header.
We had another cup game coming up, the Johnstone's Trophy North quarter final against League One side Rochdale. We were the underdogs again but despite that we totally dominated the first half. Unfortunately we hit the woodwork twice before the break and then wasted another couple of good chances after the interval. Then Rochdale had two very good chances to break the deadlock but they were denied by goalkeeper James Dunn who showed very good form in this game. We were down to 10 men 14 minutes from time when Jacob Hronec had to be taken off because of an injury and the match was heading towards a goalless draw. Fortunately we managed to get in the winning goal deep into injury time: midfielder Peter Leven showed great determination to win a ball which he squared for substitute Danny Uchechi who slotted home.
Back to the league, our next game was away at 11th placed Barnet. Well, this game was as strange as they get and I really couldn't believe what I was witnessing from the bench. We missed a very good chance inside the opening three minutes and then the game seemed to be turning into our favor as one of their defenders got sent off five minutes into the game for a professional foul on Duffy who was clean through on goal. Despite that Barnet took the lead just two minutes later with a corner kick header and then even doubled the lead with a free kick header! We were not playing very well but we still managed to level the game before the break as Darryl Duffy and Oliver Nicholas found the back of the net. Then we took the lead on 63 minutes when left winger Jacob Walcott fired in a good cross from Duffy but the last 20 minutes of the game were a real nightmare! First Barnet equalized with a fine free kick shot from 25 yards, then took the lead nine minutes from time thanks to an error in my defense and then wrapped it up with another corner kick goal! We lost the game and we totally deserved it as we were unable to exploit the numerical advantage. Our winning run came to an abrupt end and I feared that it would damage the players' confidence.
We were still top of the table but our next game was a very tough one as third placed Tranmere were coming at Rivacre Park. Before the game I finally managed to bring in another player on loan, versatile winger/striker Luke Williams from Middlesbrough, the deal was signed for three months with no wage contribution from our part. The first half was fairly quiet but we could have broken the deadlock with a bit of luck when a crashing free kick shot from Michael Duckworth bounced off the crossbar. The second half started was fairly quiet as well until the 75th minute when the visitors took the lead with an apparently offside goal. Darryl Duffy had missed a good chance just before that goal but he made amends by bagging a double in the final 10 minutes of the game to hand us the three points! He surely is our best player, I don't know what we would have done without him…
The last game of the month appeared to be another tough one as we had to travel to meet 8th placed promotion contenders Oxford. In fact, the home side dominated the first half hour and goalkeeper James Dunn pulled off a couple of superb saves to keep us into the game. Things suddenly changed after we scored the first goal when Darryl Duffy rounded off a splendid team move on 34 minutes. The Scottish striker banged another one in three minutes later and his fellow countryman Peter Leven made it 3-0 just before the break. The second half was a dream, a beautiful dream that ended with a new record win for the club! That's right, the 7-0 at Crewe was not a record anymore as we got another five goals past Oxford after the break! Omar Koroma, Fraser Kerr, Luke Williams, Darryl Duffy and Akwasi Asante banged them in to give us a stunning 8-0 away victory! I just couldn't believe my eyes!
November 2012 results round-up
Unfortunately a high-scoring win doesn't give you more than three points but still, we are four points clear of Southend and no less than 12 points clear of 4th placed Tranmere!
Darryl Duffy undoubtedly was our best player so far, the striker scored 17 goals in 23 appearances and also made seven assists.
December has another tough schedule in store for us, no less than eight games! The most important game will be at home with league rivals Southend but we will have to keep winning until then if we want to remain top.
That's about it my friends, I hope that you have enjoyed all the goals! :) We are title contenders, I can say that now, our attacking power is simply amazing but we will have to improve in defense, especially when it comes to set pieces. We have conceded quite a few goals from corner kicks and free kicks until now and I will be trying to fix that sooner or later. However, the team did much better than I would have expected at this stage and I can only hope that we will hold on to the top spot until January.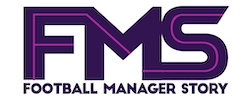 Subscribe to our Newsletter