Hello dear friends and welcome to the year 2013! My Motormen were top of the League Two table at the end of 2012, five points clear of the chasing pack, so I changed the season expectations to "promotion". There weren't more transfer money or wage money in that switch but I decided to do it anyway. We had no less than eight games coming up in January and I was hoping that my team would cope with the pressure and the fatigue.
The first game of the new year was at home with 18th placed Crewe, the team that we had demolished 7-0 earlier in the season. Unfortunately our opponents took the lead on 8 minutes against the run of play and then survived our siege and held on to that lead until half time. The nearly total domination continued after the interval but Crewe had a couple of good breakaway opportunities before midfielder Shane Williams netted his first goal of the season with a sublime finish from the edge of the area. We would have deserved to win this game but we dropped two important points. We were on a three match without a win streak in League Two, things had to improve fast if we wanted to hold on to the leadership.
Next up, the FA Cup third round match against Championship side Crystal Palace. The odds were firmly against us but we had a capacity crowd at our Rivacre Park, I was hoping that the fans' support would boost the players' confidence. We got off to a great start as Daniel Pappoe opened the scoring with a diving header five minutes into the game and then there was no way back, my lads were simply fantastic! We were under some pressure after the goal but we held out until Darryl Duffy converted a counter attack four minutes before the break. Shortly after the interval Duffy was brought down inside the area and he coolly slotted home from the spot to make it 3-0, we were in control! The second half was quite spectacular and we could have scored a few more before Omar Koroma rounded off a nice team move to make it 4-0. It was a shocking result that brought us 69,000 pounds in prize money and the chance to play in the fourth round where we were going to meet League One side MK Dons!
Back to the league after that great success, our next game was at home with 20th placed Aldershot. Loanee Luke Williams put us ahead on 13 minutes with a superb goal, a chipped shot that left the goalkeeper totally stranded. Centre back Daniel Pappoe doubled the lead with a corner kick header but our missed chances backfired after the break when Aldershot pulled one back from a corner kick. We could have paid the price for the lack of efficiency upfront as our opponents had a pretty good chance to net the equalizer during stoppage time but I was happy enough to grab the three points.
Our next game was a tricky one, away at 7th placed promotion contenders Stevenage. Omar Koroma gave us the lead midway through the first half with a fine solo effort but we were quite wasteful again and the home side drew level immediately after the break when their first shot on target found the back of the net. We continued to attack and the reward finally came on 64 minutes when left winger Sam Hart scored his first goal of the season to give us the three points. It was a solid display but I was a bit worried as we seemed to throw away good chances much too easily.
The next game was away at 20th placed Bury and our lack of inspiration upfront eventually did the damage. Bury took the lead thanks to a fine team move and then we laid siege on their goal but wasted quite a few decent opportunities plus two enormous chances. My strikers seemed to be totally out of confidence and the whole team looked a bit shaky. It was probably due to fatigue after so many games in a short period of time but we should have done much better than that.
The next game was at home against 17th placed Burton and we were in for an even bigger shock! Burton took the lead 39 seconds into the game and then ran riot throughout the first half. We were in disarray and we were lucky to escape with a two-goal deficit at the break since Burton had no less than five clear cut chances during the opening 45 minutes! Things got slightly better after the break but we were still rather uninspired. A magical goal from substitute midfielder Oguzhan Ozyakup reduced the arrears seven minutes from time and then we rescued a point thanks to a last gasp corner kick header from centre back Fraser Kerr.
The next game was away at 7th placed Yeovil and we didn't play much better… After a boring first half Yeovil took the lead with a great shot from distance, then Darryl Duffy scored his first league goal of the month but it proved to be useless as we gifted Yeovil the winning goal 13 minutes from time.
Confidence was at an all-time low and I was hoping to end the month with a win against 12th placed Bradford at Rivacre Park. The performance was pretty good, we created quite a few chances and dominated the game but we just couldn't get the ball into the back of the net. Shane Williams squeezed in the winning goal 20 minutes from time, we grabbed the three points, but things were not looking good at all.
The poor run nearly cost us the leadership but we managed to remain top of the table, four points clear of Southend but they have a game in hand.
Most of our problems are caused by the lack of inspiration upfront. Our best striker, Darryl Duffy, scored just one league goal in the last seven games and that's way below the standards that he had set in the first half of the season. I don't know what's wrong with him but he's probably affected by the transfer speculation that's going around. He is wanted by a few clubs but we didn't receive any offers for him until now.
We did make a move on the transfer market though, striker Julius Gombala returned from a productive loan spell at Wrexham so I decided to keep him in the squad and sell Danny Uchechi who had a poor first half of the season. Next month seems to have a more relaxed schedule and I hope that we'll bounce back or at least keep afloat.
That's about it for now folks, I hope that you had a great Christmas!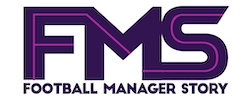 Subscribe to our Newsletter