Hello dear friends and thanks for coming back to read another episode of my Football Manager 2011 story! I hope you all had a nice Christmas and that you'll have a much better new year. Back to the story then: we were still top of the table at the end of January 2013, four points clear of second placed Southend but our rivals had a game in hand. We haven't been very consistent in the last months but I was hoping to see the team going back to the form that took us to the top of the league table earlier in the season.
We were having a pretty good FA Cup run though and after causing a few upsets we reached the 4th round where we were going to meet League One side MK Dons. We were going to play away from home, a slight disadvantage that seemed to be very important after the first half as our opponents took the lead 15 minutes into the game and then kept pushing for a second goal. Fortunately goalkeeper Martin Hansen kept us alive until the break and then the team started to play a bit better. We managed to find the equalizer just before the hour mark thanks to an Omar Koroma header but we couldn't do more than that. Anyway, we earned the right to a replay and probably a sell-out at Rivacre Park.
Our first league game of the month was a very important one, away at third placed Darlington. We had a nightmare start as goalie Martin Hansen fumbled one in just six minutes into the game but the team reacted well and created a few chances before half time. We netted the equalizer on 59 minutes when loanee Luke Williams fired one in off the post but Darlington struck again 17 minutes from time. We played pretty well but we wasted far too many chances for such an important game. I guess we would have deserved at least a draw but that's football, you have to get the ball in! By the way, it was Luke Williams' last game with us, his loan deal expired and he didn't want to extend it although his club was more than willing to let him stay with us until the end of the season.
Next up, a home game against 10th placed Accrington. We had to get a win here and things set out nicely as Fraser Kerr powered in a corner kick header before Darryl Duffy doubled the lead from the penalty spot. We appeared to be in full control of the game but it wasn't the case, our opponents pegged us back and made the score level 11 minutes from time. You can imagine how frustrated I was but fortunately Omar Koroma finally slotted home four minutes from time after both Duffy and Michael Ball were denied by a double save from the keeper. I was relieved to see the three points in our bag but I had more than one reason to be worried for the matches ahead.
It was time for the much anticipated FA Cup replay against MK Dons, all the tickets were sold and our tiny stadium was packed! Unfortunately our fans didn't have much to cheer about during the first half, we played rather poorly but our opponents took the lead only after the break by taking advantage of an error in our defense. All seemed to be lost but we got back into the game on 65 minutes when a pinpoint free kick cross from Michael Duckworth was headed home by Omar Koroma! The game was wide open again, both teams were trying to score the knockout blow but it was us who did it 5 minutes from time: midfielder Michael Ball played a perfect ball in for substitute right winger Pietro Palladino and the tiny man fired it straight into the roof of the net! Get in! The game wasn't over yet though, our opponents threw themselves forward but we held out to go through to the last sixteen!
We were going to meet a much better opponent in the fifth round: Aston Villa! That was our next game and I was pleased to see another capacity crowd at Rivacre Park! The odds were firmly against us but the lads put on a courageous display. I felt that we wouldn't have survived with a defensive approach so I went for our usual possession football. It didn't work great but we managed to survive and grab a creditable draw. It was mostly thanks to our goalkeeper though, Martin Hansen probably played the best game of his career and deservedly earned the man of the match award. We even came close on one occasion but we hit the woodwork. It would have been unfair to win the game though, Aston Villa had loads of chances and tested our carpentry no less than three times! We were going to Villa Park for a replay, not bad!
Back to the league for the last game of the month, at home with 9th placed Gillingham. We started the game pretty well, the match seemed to be in our hands but our opponents took the lead against the run of play three minutes before half time. We continued to push forward after the break but there wasn't much inspiration in our attacking moves. We finally netted the equalizer 14 minutes from time when right back Jacob Hronec nodded home a free kick cross but I felt that we had dropped two points.
We were still top of the table at the end of the month but Southend were just a point behind us, too close for comfort!
We had to do better in March but I wasn't too optimistic, the players were appearing to be lacking the cold blood that one needs in such moments of pressure. Anyway, head over to the next page to see what happened in March!
Go to the next page to read the rest of the story.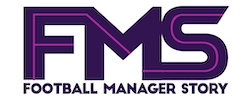 Subscribe to our Newsletter