Hello folks, it's time for the much awaited season conclusion for my Motormen! As you might remember we had a rather poor run which saw us dropping into second place at the end of March, we were four points behind leaders Southend. Luckily the top three teams in League Two get promoted so we had a good chance of clinching that since we were eight points clear of fourth placed Tranmere. Our first game in April was going to be a crucial one, away at… Tranmere!
We had to avoid defeat, otherwise the gap would have been shrunk to five points and our promotion bid would have been pretty much at risk. The game started pretty well for us and we took the lead in the 12th minute after a rather dramatic corner kick: Daniel Pappoe's header bounced off the post but Oliver Nicholas promptly nodded in on the rebound. Then we were under a bit of pressure but goalie Martin Hansen did his job well and pulled off a couple of nice saves. We had a good chance to double the lead on a counter attack but Darryl Duffy wasted it. He did better on 35 minutes when he latched onto a great first time pass from Omar Koroma and coolly slotted home. Tranmere pulled one back seven minutes after the break but our two-goal lead was restored just four minutes later when left back James Campbell fired home a superb free kick shot from 25 yards out, his first ever goal for the club! We didn't have much time to enjoy that though, Tranmere pulled back just two minutes later! It was a cat and mouse game and I was fearing the worse at that point. We were still playing well though and we got on the score sheet again on 73 minutes when left winger Jacob Walcott headed home a pinpoint cross from Duffy. The game was in our hands and Koroma put it beyond doubt during stoppage time when he headed home another Duffy cross. The result secured a play-off spot for us but more important, we were just two points behind leaders Southend and 11 points clear of fourth placed Tranmere!
We were back in the title chase, all we had to do was to win our three games that were scheduled before the direct fight with leaders Southend. Unfortunately we were unable to do that… First up, we only managed a 1-1 draw at home against mid-table Oxford, a team that we had beaten 8-0 away from home. We could have scored quite a few goals this time as well but we wasted so many chances, I just couldn't believe it. Southend won their game and the four-point lead was restored but luckily we kept the 11-point cushion on Tranmere.
Our next game was away at 12th placed Leyton Orient and we didn't get more than a draw this time either. We took the lead thanks to Omar Koroma but the home side leveled things after the break and we were unable to get back on top. Luckily Tranmere were held to a draw as well so we only needed one more win to secure promotion.
Our next game was at home with 9th placed Luton and the pressure surely did something to my lads. We were uninspired upfront and incredibly sloppy at the back, my defenders gifted the opponents countless chances to score. Martin Hansen did wonders in goal to keep a clean sheet but we were unable to score so the game ended goalless. Tranmere lost their game though and we secured promotion, not a glorious one but I was reasonably happy.
Despite the poor run we were still in with a slim chance to win the title: we were eight points behind Southend and we were visiting them next! Our title shot was quite improbable since there were just two more games to be played after that one but I wanted to prove that we were better than them. And we did prove that, Darryl Duffy broke the deadlock early on and then we got the second on a counter attack after the break. I was proud of my lads, we beat the league leaders and probable champions both at home and away.
As I expected, our title hopes vanished as we were unable to win either of the last two games of the season. Southend had won theirs anyway but I would have liked a better ending to the season.
We finished second, got promoted alongside Southend, Darlington and Gillingham while Southend won the title as it was predicted at the start of the season. We scored no less than 95 goals, far more than any other team, but conceded 53, far too may for a title contender. We lost the title in the games against the smaller teams, my lads were unable to find the consistency that we would have needed to clinch the title. Anyway, we got promoted and that's good enough for now.
Darryl Duffy was the league's top goalscorer, he netted 25 goals and he probably was the main contributor to our promotion. There was an award for me as well, I was picked Manager of the Season even if we finished second!
By looking at the player stats you could say that my defense was rock-solid since my two best centre backs have the highest average ratings at the end of the season. They did play pretty well and also scored quite a few goals from corner kicks but my defense as a unit was not as good as I would have wanted it in certain games. Koroma and Duffy also did very well, both scored more than 20 goals this season, but also wasted truckloads of chances in some games. The numbers look satisfying overall and I guess there might not be too many changes in the squad during the summer.
The best thing that happened this season is that we managed to strengthen the club's finances thanks to the very good FA Cup run. The club now has almost half a million pounds in the bank and I hope they will spend some of that on improving the training facilities and the pitch.
That's about it for now, thanks a lot for reading. Now we'll have to prepare for League One and at this point at think we will only bring in a few quality players to strengthen key areas of the team. Then again I might get carried away in July and bring in more than 10 players, we'll see… :) By the way, our friend Dave started a pretty interesting story at the forum, check it out!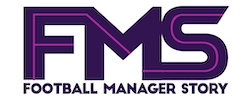 Subscribe to our Newsletter