Hello folks and welcome to a fresh episode of the Vauxhall Motors Football Manager 2011 story! I hope you still remember the last update in which I told you about our matches in November 2012, a great month that saw my team grabbing a new record win, 8-0 at Oxford! We were top of the table at the end of November, four points clear of second placed Southend, but we had no less than 8 games to play in December (including a league derby against Southend). Let's see what happened.
The first game of the month was the FA Cup second round clash with fellow League Two side Bradford. We started the game very well and missed a few good chances before striker Darryl Duffy broke the deadlock four minutes before half time. I was forced to make three substitutions at half time due to several fitness problems within my first eleven and that choice backfired just eight minutes into the second half when centre back Daniel Pappoe left the field on a stretcher. We were down to 10 men but we held out until eight minutes from time when Bradford leveled the match with a superb goal. Luckily we restored our advantage just three minutes later when Omar Koroma slotted home with a perfect finish and we managed to go through to the next round. We got 27,500 pounds in prize money for this win, not bad at all! The bad news was that I had two major injuries to deal with: defender Daniel Pappoe and midfielder Nathan Rooney were going to be out for a whole month.
We had another cup game coming up, the Johnstone's Trophy North semi final against League One side Rotherham. The match was fairly even but both sides could have clinched it in the second half as Rotherham missed a good chance and we hit the crossbar in the 89th minute. The match ended goalless and went straight to the penalty shoot-out. Unfortunately most of my players were unable to keep calm so Rotherham won the shoot-out and knocked us out of the competition.
The first league game of the month was at home against 14th placed Leyton Orient, I was hoping that my lads were not too affected by the shoot-out defeat. The opening five minutes were quite entertaining as my lads hit the post before the visitors were denied by the crossbar. Omar Koroma broke the deadlock 10 minutes before the break with a fine individual effort but our opponents leveled the match just before the hour mark with a superb goal that saw the ball bouncing in off the underside of the crossbar. We hit the woodwork again seven minutes from time and then we finally managed to clinch it when Shane Williams weighed a perfect through ball for Darryl Duffy who slotted home. Unfortunately Duffy picked up a slight injury during the game and he was going to be out for two weeks.
We had a tough game coming up, away at 7th placed promotion contenders Lincoln. We were second best throughout the opening half hour, Lincoln were dominating the game, but we struck on a counter attack that was finished by loanee Luke Williams with a spectacular lob from distance. We were not incisive enough after the break but our opponents were not looking too strong either. Unfortunately they caught us napping on a counter attack and leveled the match four minutes from time. The draw wasn't a bad result but Southend were just two points behind us!
Our next game was at home with second placed Southend, we had to get at least a draw to stay top. Go to the next page to see what happened!
Go to the next page to read the rest of the story.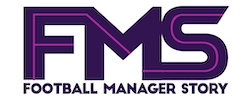 Subscribe to our Newsletter