Here we go again my friends, welcome to a fresh episode of the Vauxhall Motors Football Manager 2011 story! We have finally won the Carling Cup and the Champions League last season and that means we have won just about any trophy we could have won, except the Club World Cup. I want the team to keep on winning though so I wouldn't say no to winning the Premier League title again and maybe the Champions League too.
Before moving to the pre-season action I have another important award to present, Parana won the UEFA Golden Boot of the Year! That is a fantastic achievement for the 22-year old Brazilian striker, he has made wonderful progress since joining the Motormen and starting this season he will also be the team captain.
Meanwhile the takeover rumours continued, one of the interested buyers also hinted at appointing a new manager… The deal didn't go through so I'm still the manager here and the chairman is still hanging in…
The board were aiming at an Europa League qualification at the start of the season, I considered that goal to be way below our standard so I told them that we would win the title again. It wasn't a question of money, I had more than I needed for transfers, it was just a matter of pride…
However, the bookies still didn't learn their lesson and they were offering high odds for us winning the title. I hope to see them losing a lot of money again ;)
Here we go then, the wheeling and dealing… First I'd like to show you the sales, we have made quite a lot of money again: 91 million pounds! As you can see some faithful servants left the club: Mervin Simon, Radek Vecera, Julian Marino, Marat Bykov, Jack Butland, Hans Larsson and Ibrahima MBow. I admit that selling these players was not easy, they have been an important part in the club's road to success, but I felt that seeing them rotting on the bench was a bad way to show my respect for them. The fans were not too happy about some of these sales but I guess they will forget all about these club legends after watching the new heroes in action.
Which brings us to the "players in" section… The transfer budget was at around 77 million pounds at that point and that was after buying the first two players that you see in this list. I thought about spending almost the whole sum on two amazing established Brazilian players, the deals were already signed for 35 million apiece and we were just waiting for the work permits to come through. That's when I changed my mind, I cancelled both deals and decided to spend less and promote players from the reserves instead. That led to a total spending of 60 million pounds on 6 players and that means that I haven't even touched the transfer budget that the board kindly gave me.
Now let's see the signings… First there is right back Rafael, you all know him from Manchester United. Julian Marino wanted to leave and I wanted that too because of a personal reason. You see, he is Argentinian but he always rejected my call-ups because he holds Spanish citizenship as well and he hopes to play for Spain one day. I didn't like that one bit so I sold him and brought in Rafael instead, not a young player but still reliable and, most important, classified as home-grown.
I sold two centre backs so I definitely needed at least a new one. The player that I chose is Phil Jones, a defender that I admire a lot so I didn't mind the 22.5 million pounds price tag too much. I think that he will have a great partnership with Danny Wilson at the heart of our defence.
On the left flank of the defence I needed a replacement for Hans Larsson, I sold him for 15 million and luckily I found a better and younger replacement for the exact same amount: 19-year old Spaniard Guillermo Pascual. This lad seems to have a bright future ahead of him even though he can't seem to jump…
The last signing for the first team is a Brazilian midfielder named Anderson, he prefers to play as a central attacking midfielder but I believe that he has all the qualities to become a decent left winger too.
I have also bought two youngsters for the reserves and centre back Adrian Gurrutxaga is definitely the most exciting prospect, I paid no less than 7.5 million for him but I believe that he will become a world class defender in a couple of years.
The friendly games went fairly well overall, not too many injuries and good results in most games. The player that impressed me the most was Leandro Velasco, he seems to be reaching a whole new level on the pitch and he has shown some of that in the game against Bayern. He scored three goals but how he scored them impressed me, just have a look at one of the goals and tell me what you think: click here to open the video
Now let me introduce the whole 25-man squad, there are some players that were promoted from the reserves and I guess you're all curious to see who they are:
Goalkeepers
Luis Guilherme, Cristiano (promoted from the reserves)
Right backs
Gary Warner, Rafael
Left backs
Pierre Touya, Guillermo Pascual
Centre backs
Danny Wilson, Phil Jones, Javier Godoy, Gerhard Heinrich (promoted from the reserves)
Right wingers
Leandro Velasco, Moustapha Gueye, Abdallah Yaisien
Left wingers
Tiago, Walid Mechergui, Anderson
Central midfielders
Marcos Fernandez, Indio, Robert Ackermann, Da Silva, Graham Howson
Strikers
Parana, Zé Carlos, Lucas Cuello, Iain McManus (promoted from the reserves)
So, everything seems nice and warm, the squad is good and young, no bad injuries so far, everything ready for a new season… Well, not quite! I overlooked a very important thing: the Olympic Games! As you can see from the screen shot below no less than 10 of my first team players were called up to their national teams for the Olympics, including injured Indio. And, as if that wasn't bad enough, all my four strikers will be away for almost the entire month of August!
I still have some youngsters in the reserves and I will have no choice, I'll have to send them in to meet the likes of Man City, Tottenham and Aston Villa! Fortunately the Olympic Games will end on August 22nd so I should have my squad back for the UEFA Super Cup match against Roma…
I expect a difficult start to the season, we might even lose all three games due to the Olympics but that's only a short term problem as we should recover once our players return to the club. Thanks a lot for reading this update folks, I'm looking forward to your comments or requests.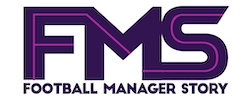 Subscribe to our Newsletter