Hello folks and welcome to the start of my very last season with the Motormen! It has been a great journey but with FM 2012 just around the corner I decided to play just one more season in FM 2011 with Vauxhall Motors. Before moving on to the pre-season action I have to warn you that I am dealing with a very annoying headache while writing this post so please excuse any errors that might slip in…
So, the board decided to be quite generous even if they might not have been aware of my decision to quit the post at the end of the season. They gave me the biggest transfer budget ever but, as you will find out soon enough, I didn't really depend on that money.

The bookmakers continued to show a bizarre attitude towards us, we have won six Premier League titles in a row but they were still thinking of us as outsiders!

As you might remember I decided to change tactics for my last season in charge, I will be using a flat 4-3-3 and that means that I don't need my wingers any more. Selling the likes of Leandro Velasco and Gilson brought huge sums of money into the club's coffers and, added the sales of quite a few youngsters from the reserves and a few more first team names, we managed to bring in a staggering 227 million pounds!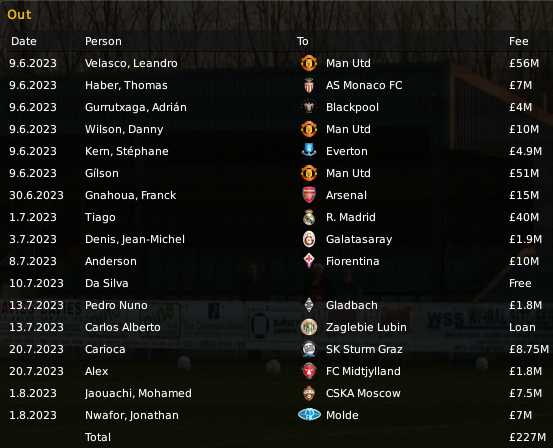 I just couldn't leave that money rot in the bank so I spent all of it and a bit more: 245 million! I brought in a few backups that will play in the reserves and prepare for the eventual moment when I might need them and four big names for the first team. As you can see I spent crazy amounts on a couple of those players, we'll get into details right away.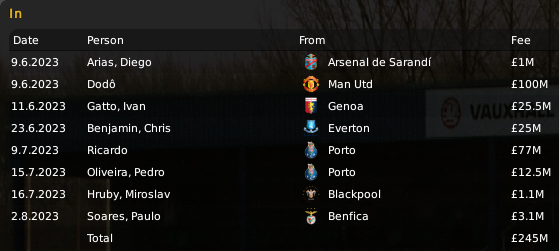 The first new face that I'm going to introduce is our new goalie, I spent 25 million for him and I did that because of two reasons: he's as good as my previous keeper and, most important, he's home-grown. I tried to sign him every summer for the past three seasons but I always gave up because of the price tag, now money was not important any more so I finally snapped him up.

With Danny Wilson leaving due to his age I decided to bring in the very best centre back in the world, at least in my view: Manchester United's Dodô. The price tag was nothing short of insane, 100 million pounds, but I really wanted him! :)

I needed strength in numbers in midfield so I brought in Ivan Gatto, he's not a special player by any means but he's a good hard working lad that will surely prove a valuable asset when the fixtures will start piling up.

And, last but not least, there's Ricardo! I paid Porto 77 million quid for him, a price that I would never have paid for a 29-year old. But since it's my last season I figured I was allowed an erratic buy :) However, this player is just great, a tremendous talent that I always wanted to get into a Vauxhall shirt especially after he scored an awesome goal against us in the Champions League two seasons ago.

I am counting on 23 players as the core of my first team this season, there's a lot of talent in the squad and I hope they will give me a memorable year to end my FM 2011 career.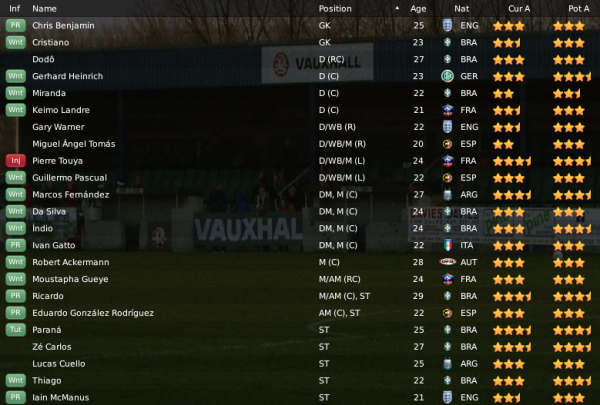 The new tactic that I told you about was mentioned by Birdy in his forum story, here's how my projected best eleven for the season looks like (with each respective player role):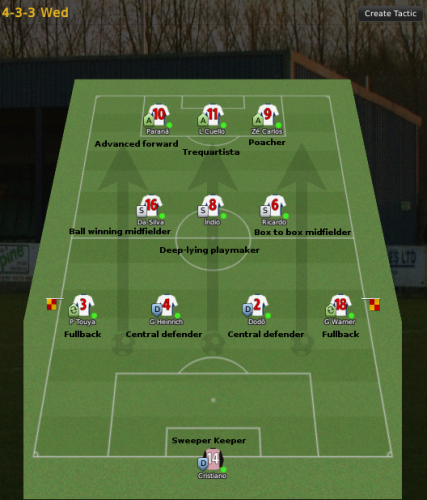 Unfortunately I was unable to use that eleven in any of the friendly games because of some injuries and because most of my stars spent their summer away at the Copa America with their national teams. So I guess I can't really say that the new tactic will work, we'll have to wait and see…

That's all for now folks, thanks a lot for stopping by to read this. I'm looking forward to your comments and suggestions, as always ;)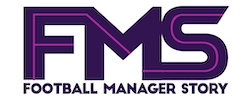 Subscribe to our Newsletter