Hello my friends and welcome to a new episode of the Vauxhall Motors Football Manager 2011 story. This post will present the second half of my eleventh season in charge of the Motormen, a season in which we attempted to win the Premier League title for the fourth time in a row and also to defend the Champions League trophy that we had won last year. Sadly we couldn't defend the Carling Cup as we were knocked out by Everton early in the competition but we still had a chance to win the FA Cup. The year 2020 ended with an international triumph as we won the Club World Championship but now we had to head back home and do our best to remain top of the table in the Premier League as Aston Villa and Manchester City were not far behind us at the end of December.
Premier League Results January 2021
January was all quiet for us in the Premier League, we grabbed four wins out of four and we did that with ease and in style. The best performance was against Manchester City, we dominated that game quite clearly and Mr. Mourinho had to thank Joe Hart for getting away with just two goals conceded.
The month of January was not that quiet in terms of transfers though, I decided to sell nine players (three on loan to buy deals) for a total of 38.5 million pounds. Six of the players that left the club were youngsters that I felt were not reaching their potential but I also let go three first team players: Graham Howson, Walid Mechergui and Abdallah Yaisien. They were no more than fringe players at that point and I thought I should cash in.
Seven players were brought in, six youngsters with some potential and one superstar…
… and that superstar is Gilson, a very skilful Brazilian winger that joined us from Juventus for no less than 35 million pounds. He was ineligible for the Champions League this season as he had already played in the Europa League for his former club but I was OK with that since my plan was to see the best of him next season.
Enough about the transfers, now let's get back on the pitch…
Premier League Results February 2021
February meant trouble for the Motormen, we started with a disappointing draw against Wolves after a poor performance, then bounced back against Fulham but suffered another setback against Everton. The Toffees seemed to be a bogey team for us this season as they had already knocked us out of the League Cup, we should have beaten them this time but they scored an early goal and then we wasted a huge amount of chances. The last match of the month restored our confidence though as we thrashed Arsenal and new signing Gilson scored his very first goal for the club while Lucas Cuello bagged his 10th of the season.
At the end of February the situation at the top of the table was as follows:
1. Vauxhall – 71 points (29 games played)
2. Aston Villa – 66 points (28 games)
3. Manchester City – 62 points (28 games)
Premier League Results March 2021
March started with two easy wins, a comprehensive 3-0 at Birmingham and a nice 7-1 thrashing of relegation candidates Newcastle at Vauxhall Stadium. The last league match of the month was a lot more difficult as we met Manchester United at Old Trafford and snatched the three points only thanks to quite a few spectacular saves from Luis Guilherme.
The situation at the top of the Premier League table didn't change too much apart from the fact that our closest rivals now had two games in hand and that Manchester City seemed to be losing some ground:
1.Vauxhall – 80 points (32 games)
2. Aston Villa – 72 points (30 games)
3. Manchester City – 66 points (31 games)
Premier League Results April 2021
The title race was heating up as Aston Villa seemed determined to push it down to the wire and unfortunately we slipped up in April as Ipswich held us to an unexpected goalless draw. We won the other two games quite easily and we also celebrated a great goal from youngster Iain McManus against Blackburn (click here to watch).
The two points that we had dropped were not that costly as Aston Villa were quite sloppy too so we were nine points clear at the top before the last three games of the season but the Villains still had two games in hand.
Premier League Results May 2021
We needed six points out of the last three games to secure the title and we grabbed three of those thanks to a fabulous performance from Parana against Nottingham Forest. Then we took on Chelsea at Lampard Arena and the Blues were unable to cope with us: Parana kicked things off with a delightful lob (click here to watch), then Lucas Cuello made it two with a fine finish (click here to watch) and added another one after Robert Ackerman had already secured the win from the penalty spot. We were a bit unlucky to lose the last match of the season against Liverpool but that didn't matter too much as we had already secured our fourth consecutive Premier League title.
However, we recorded significantly less points than last season, seven points less to be precise. It's true that we probably lost six points because of the Olympics at the start of the season but I feel that we should have done better as we lost no less than five times compared to just two last season. Anyway, a title is a title and it's a good enough reason to celebrate.
Left winger Tiago was one of our best players this season and he deservedly received an award for his performances, he was reliable throughout the season and he didn't suffer any injuries either. Since I mentioned injuries we had quite a few of those: in February Indio (our best player of the season at that point) picked up a knock that kept him on the sidelines for 3 months, then things turned even worse in April with Gilson (6 weeks) and Moustapha Gueye (4 months) being the victims.
Needless to say that I was elected Manager of the Season again, that makes it five in a row! I would have picked Ancelotti though, he had a fantastic season with Aston Villa.
So, we won the Premier League title again but we were still in the race for another two important pieces of silverware: the FA Cup and the Champions League. Please go to the next page to see if we managed to win those and for other goodies (an Argentina update included)!
Go to the next page to read the rest of the story.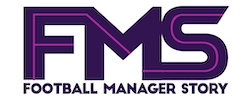 Subscribe to our Newsletter