Hello folks, it's time to start my eleventh season in charge of the Motormen! Eleven seasons, that's quite a while… Anyway, enough nostalgia, let's see how our first half of the season went! We had a lot to play for as we were taking part in the Club World Championship for the very first time and we also had the opportunity to win the Community Shield and the UEFA Super Cup again. As always, the opening match of the season was the FA Community Shield, let's see how that went.
Vauxhall vs Man City (Community Shield)
Venue: Wembley
Attendance: 90,000
Starting line up: Luis Guilherme – Gary Warner, Phil Jones, Danny Wilson, Guillermo Pascual – Leandro Velasco, Robert Ackermann, Marcos Fernandez, Tiago – Abdallah Yaisien, Ricardo
Team Talk: For the fans!
It's no surprise that we were going to meet Man City, we've had countless battles with them over the past few seasons… This one was a bit different though because of the Olympic Games, 10 of my first team players were away with their national teams so I had to improvise, especially in attack. We had won the Community Shield twice in a row and I was hoping to make that three despite of the squad problems. We started the game very well but we paid the price for the unusual attacking pair as reserves striker Ricardo and Yaisien squandered a good chance apiece in the opening 10 minutes of the game. Then it was Leandro Velasco who broke through the defence but his finish was not as good as it should have been. Our frustration became even bigger just after the half hour, Man City broke the deadlock on a free kick and we were trailing at half time despite dominating the game.
Half time score: 0-1
Half time team talk: I want to see more from you!
Half time substitutions: none
My half-time team talk had no effect whatsoever, the team had a poor second half and that allow Man City to hold out for the win quite easily. We missed the chance to make it three in a row in the Community Shield but I couldn't help thinking that we would have won this game with at least one of our four first team strikers…
Full time team talk: Disappointing.
Man of the match: Phil Jones
Flop of the match: Abdallah Yaisien
Video Highlights
Click here to watch the highlights.
Match Stats
The second big appointment of the season was the UEFA Super Cup, we were going to take on Europa League winners AS Roma. Fortunately the Olympic Games were over by then so I could field my best eleven in an attempt to win the trophy for the second time in the club's history (we have already won it in 2017).
Roma vs Vauxhall (UEFA Super Cup)
Venue: Stade Louis II, Monaco
Attendance: 18,524
Starting line up: Luis Guilherme – Gary Warner, Phil Jones, Danny Wilson, Guillermo Pascual – Leandro Velasco, Indio, Robert Ackermann, Tiago – Zé Carlos, Parana
Team Talk: For the fans!
We got off to a bright start again, a few good chances went begging early on but we managed to break the deadlock on 17 minutes when Robert Ackermann found the back of the net with a great shot from the edge of the area. The game was totally under our control and we made it 2-0 minutes later when Danny Wilson nodded home on a corner kick. Roma reacted after that goal though and they managed to pull one back on their second shot on target.
Half time score: 1-2
Half time team talk: Pleased.
Half time substitutions: Abdallah Yaisien for Velasco, Walid Mechergui for Tiago
The second half started with an injury, Ackermann had to leave the field and I sent in Da Silva to replace him. We were still dominating but a moment of poor concentration cost us dearly, Roma caught us on a counter attack and made it 2-2! It took us just seven minutes to restore the lead, a free kick cross from Indio was headed home by Zé Carlos and the game was back in our hands. We didn't let it slip away again this time as Danny Wilson scored his second goal of the match on a corner kick and Walid Mechergui wrapped things up with a counter attack goal 16 minutes from time.
Full time team talk: Congratulations!
Man of the match: Danny Wilson
Flop of the match: Tiago
Video Highlights
Click here to watch the highlights.
Match Stats
OK, now let's roll back time a bit and see how the first half of the Premier League season went, month by month.
Premier League Results August 2020
With almost half of the squad away at the Olympics we recorded a catastrophic start to the Premier League season, two consecutive defeats! We lost two games all season last year so losing two straight away was a big blow but there was an explanation: we just couldn't score without our strikers! Midfielder Robert Ackermann did score a beautiful goal against Tottenham (click here to watch) but that wasn't enough…
Premier League Results September 2020
September started with another disappointment, 2-2 at home against Sunderland, and we had no excuses for that one! The defending in that game was simply atrocious and we had just one point after the first three games of the season! Something had to change quickly and it did as we beat Man City 2-0 away after a solid defensive performance and, finally, a display of clinical finishing. That result restored some of our confidence and we went on to win the remaining two games of the month with Parana scoring a beautiful goal against Hull (click here to watch).
Premier League Results October 2020
October went a lot better in terms of results, we recorded four straight wins and scored quite a few goals in the process. Lucas Cuello bagged a stunning one against Wolves (click here to watch) while Da Silva netted a beautiful winning goal against Fulham (click here to watch), everything seemed to be back in shape… Well, there were some bad news too unfortunately, captain Parana suffered a broken ankle in the opening match of the month and he was going to be out between two and three months…
Premier League Results November 2020
November was even more pleasing, five straight wins and no injuries! We put on great performances against Arsenal and Manchester United, especially against Arsenal since we managed to win even without Parana (injured) and Zé Carlos (suspended after a red card). After that suspension Ze Carlos returned with a burning desire to score though and he managed to bag four goals in the last three games of the month.
Premier League Results December 2020
Our winning streak came to an end in December as Chelsea beat us 1-0 at Vauxhall Stadium at the end of a very frustrating match, I can safely say that we were quite unlucky to lose that one. However, we won the other five games of the month including the last two tough ones against the teams that had beaten us at the start of the season, Tottenham and Aston Villa. Zé Carlos had another fantastic month as he scored no less than six goals.
Despite losing three games in the first half of the season we are top of the table at the end of 2020 while Man City and Aston Villa seem to be the main contenders for this season's Premier League title. Yeah, Man City again…
Carling Cup Results 2020
Our League Cup run this season was short and disappointing, we were knocked out by Everton after a thrilling match for the neutral spectators and we will be unable to defend the trophy that we had won last season.
Champions League Group Stage 2020
We were handed a very easy group in the Champions League, we won it with no major problem except a rather strange defeat at Sparta Prague. The first knockout round draw could have gone better though, we will play Fiorentina and I think it will be a very tough task since they have a sensational Brazilian striker along with other good players.
Club World Championship 2020
This competition was my main target of the season since it was the only major trophy that was missing from our cabinet. As always, the semi final featured an easy encounter and we breezed past Melbourne Victory even if we scored just a couple of goals. Unfortunately left winger Tiago picked up a knock during the game and he was going to be out for a month.
I was surprised to see that New York Red Bull had beaten Velez in the other semi final, I expected Velez to win it. However, New York did have some history in the competition as they managed to win it in 2011 when they beat mighty Real Madrid in the final!
New York vs Vauxhall (Club World Championship Final)
Venue: Estadio Azteca, Mexico City
Attendance: 105,000
Starting line up: Luis Guilherme – Gary Warner, Phil Jones, Danny Wilson, Pierre Touya – Moustapha Gueye, Indio, Marcos Fernandez, Walid Mechergui – Zé Carlos, Lucas Cuello
Team Talk: For the fans!
I think this was the first time we ever played in front of a crowd of more than 100 thousand people, it must be breathtaking! The game started well enough as we broke the deadlock after 15 minutes when Danny Wilson headed home on an Indio corner kick cross. Then we continued to dominate the game but in a quiet manner, there wasn't anything special to note until the 37th minute when Zé Carlos played a fine through ball for Lucas Cuello who powered home from inside the penalty area.
Half time score: 0-2
Half time team talk: Encourage.
Half time substitutions: Leandro Velasco for Mechergui, Da Silva for Fernandez, Iain McManus for Cuello
We started to play with a bit more intensity after the break and the result came after just seven minutes when right winger Moustapha Gueye fired one in from an acute angle. The game was totally in our hands at that point and we created a few more chances before Phil Jones headed home on a corner kick to wrap things up. We won the trophy but I guess it would have felt nicer if the opponents would have been a bit more difficult. Anyway, it's another shiny piece of silverware to be added to our expanding trophy cabinet!
Full time team talk: Well done!
Man of the match: Indio
Flop of the match: Walid Mechergui
Video Highlights
Click here to watch the highlights.
Match Stats
With Parana absent through injury it was another Brazilian who took his place as our most valuable player at the halfway point of the season: central midfielder Indio. He provided no less than 19 assists so far and if you add his impressive tackling statistics you might understand why he has such a high average rating. Zé Carlos did his job well too, he scored 18 goals so far, while Robert Ackermann and Danny Wilson continue to represent important pieces in our team. A special praise is deserved by youngster Iain McManus, he scored 12 goals in 12 starts and that propelled him into the senior English national team at the age of 18! There was one big disappointment though and that is LeandroVelasco, I was hoping to see much more from him but his performances were so inconsistent that he lost his place in the first eleven to up and coming youngster Moustapha Gueye.
And now, probably the most important news of the season: the club takeover was finally completed! No, there isn't a tycoon who took over, just a gentleman called Tony Woodley…
… who announced that he doesn't intend to invest a single penny in the club!
Immediately after the takeover I asked the new board to expand the stadium but the request was rejected… However, they did agree to form a link with an American club, I guess they like the idea of more money coming in from merchandising… We have a lot of directors at the club, too many if you ask me, and I resent the idea of them and the shareholders getting hefty dividends at the end of the season without investing a single penny in the club…
I have around 40 to 50 million pounds left in the transfer budget after I had transferred some money to the wage budget to extend some contracts and that leads me to a very important question: what should I do with that money? There are two possible answers:
1. Keep the money and hope that the board will make an investment in the club facilities and stadium.
2. Spend all of it and deny the new chairman and his shareholder buddies the satisfaction of getting undeserved dividends at the end of the season.
Thanks a lot for reading folks, I'm looking forward to reading your opinions.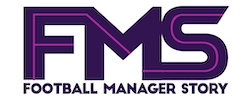 Subscribe to our Newsletter