Hello folks, I am officially back from my vacation in Greece! I've missed you guys a lot during the holiday but I did my best to stay away from computers, as I had promised. Now I'm back and it's time to offer you a new update of the Vauxhall Motors FM 2011 story which also contains an interesting run with Argentina at the 2021 Confederations Cup.
But before moving on to what happened in the game let me offer you a taste of the place I have enjoyed in Greece. We spent the whole week in a small village on the island of Thassos, a lovely little place called Skala Potamias. The village has the beautiful Mount Ipsarion on one side…
… and the crystal-clear waters of the Aegean Sea on the other. It was exactly what I was looking for, a quiet and friendly place and I can tell you that I had a great time there.
But football was still on my mind, while lying on the beach I thought of a new tactic to employ in Football Manager 2011! As you can see from the picture below I used 11 pebbles to design the tactic, it's something close to a 4-2-4. Obviously I was unable to test the tactic until my return but I did spend some time thinking about it.
And since I had a few games with Argentina before the new season with Vauxhall I used Messi and company as a testing ground for the new tactic which I have called "Johnny's Bulldozer". We were going to take part in the Confederations Cup with Argentina in June since we had won the latest Copa America but before the tournament we had another couple of World Cup qualifying games. Both went well as we beat Bolivia and Colombia quite convincingly using the new tactic.
Then I had to choose the 23-man squad for the Confederations Cup and I can tell you that I had a few tough decisions to make as a few more veterans were left out of the squad: Angel Di Maria, Ever Banega and Gonzalo Higuain. The other experienced players like Romero, Ustari, Burdisso, Otamendi, Messi or Higuain were probably going to see their last caps for the national team at the Confederations Cup, their age is taking its toll on their abilities…
The group stage started with an easy game against Saudi Arabia, we won it 2-0 but we didn't really play too well. Then we played better against 2018 World Champions Denmark but we paid the price for our wasteful finishing as the Danes bagged the equaliser following a controversial penalty kick. The final match of the group stage was also the easiest, we dispatched New Zealand 4-0 but we could have scored quite a few more goals.
We won the group on goal difference while France cruised past their opponents in the other group. That meant we were going to face USA in the semi final while Denmark were going to meet France.
During the three group matches I made a few modifications to the new Bulldozer tactic so before the semi final I had "version 2" ready to be tested. The game proved that the new version was pretty good, we dominated the game quite convincingly, scored 4 goals, missed a penalty and seven clear cut chances!
The other semi final didn't produce any surprises, France beat Denmark 3-0 so we were going to meet the 2020 European Champions in the final. Their line up was quite impressive with Sanogo upfront and a very strong midfield and defence. Our only absence was Messi, he was injured but I probably wouldn't have sent him in the starting eleven anyway. Now you can see the new formation more clearly, it features a regular back four, two central midfielders, two wingers that play the role of inside forwards and two strikers.
The tactic still needs some further testing though so I will publish a download post when I will reach a satisfying version.
France vs Argentina (Confederations Cup Final)
Venue: Melbourne Cricket Ground
Attendance: 94,984
Starting line up: Sergio Romero – Sergio Garcia, Nicolas Otamendi, Fabio Ortiz, Fernando Pereyra – Marcos Fernandez, Gustavo Iglesias –  Leandro Velasco, Juan Pablo Yavar – Sergio Araujo, Sergio Aguero
Team Talk: For the fans!
We started to push forward right away and the first good chance fell to central midfielder Iglesias but somehow he managed to miss the net from just seven yards. We continued to dominate the game and the reward came midway through the first half when a good acceleration from Araujo was finished off with a poignant low finish. There was no reply from France until the 37th minute when Sanogo took advantage of a huge mistake from Otamendi but couldn't beat goalkeeper Romero. A few seconds later France had another chance on a corner kick but our goalie saved us once again. It was quite curious to see our opponents creating two clear cut chances in just a few minutes after being on the back foot for most of the first half.
Half time score: 0-1
Half time team talk: Pleased.
Half time substitutions: Javier Pastore for Fernandez, German Pacheco for Yavar, Rodrigo Gutierrez for Aguero
We got off to a bright start after the break too and we came very close to making it 2-0 after just a few minutes but substitute left winger Pacheco was denied by the upright. We continued to enjoy good possession but France were causing some problems on set pieces due to their superior height and strength. They hit the post in such a situation in the 65th minute while my players appeared quite tired. Sanogo was causing my defenders all sorts of problems but it wasn't him who created the equaliser, the two French wingers created it and it was all square 11 minutes from time. We were no longer dominating the game, our opponents were determined to end the game before the 90th minute. Luckily we managed to catch them on a counter attack three minutes before the final whistle and substitute striker Gutierrez powered one in from the edge of the area! We won the Confederations Cup and the victory was even sweeter as France were definitely better if you compare the players one by one. The new tactic gave us very good possession but we seemed a bit shaky at the back as France managed to create four clear cut chances, two on set pieces and two during open play.
Full time team talk: Congratulations!
Man of the match: Sergio Araujo
Flop of the match: Javier Pastore
Video Highlights
Click here to watch the highlights.
Match Stats
Anyway, it's another trophy to be added to the CV and a good rehearsal for the 2022 World Cup. However, I seriously doubt that we will win the World Cup since we're going to meet a lot more tough opponents there like Spain, Italy, Brazil or even England. That's all about Argentina, now let's move to the next page to find out more about my pre-season with Vauxhall.
Go to the next page to read the rest of the story.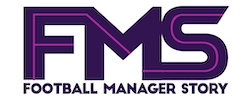 Subscribe to our Newsletter