Heyyy everyone, I'm back from my exile with a new story! Don't worry, I didn't disappear on you or anything. Firstly, I lost my interest in FM and couldn't commit to a long term story. Secondly, I went on a school tour to Italy which I enjoyed hugely and thirdly my Grandmother died last Tuesday.. :-( :-( :-( Anyhow, I decided to end my ostracism and present you my new story starring Athletic Bilbao! Yup, I've returned to this all Basque club with an aim to make them the greatest and most successful Spanish club. Obviously this will be unachievable due to the transfer restrictions Athletic possess but it's going to be one hell of a challenge that's for sure.
As most of you know, and for those that don't, Athletic Bilbao are only permitted to purchase players that have direct Basque heritage. This will undoubtedly make this challenge even more problematical but hopefully I can thrive under the pressure and stress that will indubitably follow. I've reassured myself that I will continue this file no matter what happens. I think this story will become extremely interesting as I'll have to concentrate on developing young players due to our transfer restrictions. Here's more information regrading Athletic's transfer policy:
The club is known for its cantera policy of bringing young Basque players through the ranks, as well as recruiting top Basque players from other clubs (like Joseba Etxeberria or Javi Martínez). Athletic official policy is signing professional players native to the greater Basque Country, including Biscay, Guipúzcoa, Álava and Navarre (in Spain); and Labourd, Soule and Lower Navarre (in France). Still, in recent times, this policy has been somewhat relaxed and players with direct Basque ancestry or with no Basque ancestry but formed in Basque clubs have played for the team. This has gained Athletic both admirers and critics. The club has been praised for promoting home grown players and club loyalty. Athletic is one of only four professional clubs in Spain (the others being Real Madrid, Barcelona and Osasuna) that is not a sports corporation; the club is owned and operated by its associates (socios).
Regrading the policy becoming more relaxed, I'm also allowed to sign any Spanish player who is 16 yrs or younger. This is extremely essential and valuable. I will entirely exploit this advantage as I look to construct the greatest Athletic Bilbao team ever seen. Success will be extremely limited but as the optimist I am, hopefully I can develop some amazing youngsters and establish ourselves as a force to be reckoned within Spanish football.  A lot of people admire Athletic for their policy, but others think it's racist, which is astonishing tbh. I'd rather if every club followed Athletic's policy. It's absolutely amazing and I've sought after having a long career with them. I have already managed to take complete advantage of being able top sign any 16 year old or younger Spanish player. Let me introduce the future of Athletic Bilbao:
Sergio Fornés:
Sergio will hopefully be my new goalkeeper in around 4-5 years. He may not look like an exceptional keeper, but believe you me, this kid will be absolutely amazing for us if he can fulfill his potential. I'm currently training him to improve his handling, and I'm hoping he can improve his mental attributes as well.
Héctor:
Albeit this player won't become a great player, he has the potential to become a decent Liga BBVA central defender which is good enough for me. It will be extremely arduous to assemble a squad full of talent considering our restrictions hence why it's crucial that I snap up any half decent youngster. Even if Héctor, or any other youngster don't reach their full potential, they can easily be sold for a profit.
Denís:
Denis is an incredibly talented youngster who is sure to have a long career as an Athletic player. I spend a mega £2.6  million on him, which was the bulk of my transfer budget. He will definitely be worth every penny though. If he can develop his creativity skill, I think he can be our future play maker and you can expect to see him in the first team in around 2 yrs time.
Antonio:
Antonio may not have the potential nor ability to become a world beater, but I think he will become a major asset off the bench. His physical attributes are impressive but he'll need to improve his mental and technical ones if he is to have a long term future.
Dorei Silaghi
Martinez-Denis-Silaghi= Dream Team! Dorei is going to be amazing, and he's a bargain at just £50,000! He is going to be an important part of our future, if he fulfill's his potential. Like all youngsters who join us, he will benefit from first team football at a young age which should be enough in order from him to reach his potential ability.
Oh and guess what else, he's got Romanian descent so I will personally look after him, just for you Johnny :-p
Here's a glance at my youth team, the potential is clearly evident which is essential to the clubs future. Jon Aurtenexe has the most potential out of all the youngsters but he's currently on loan at Numancia. Enric Saborit also has decent potential. If all these players can fulfill their potential, the future is certainly secure at Athletic Bilbao.
These youngsters should benefit enormously from our fantastic youth facilities, and my board have agreed to further enhance them!
Referring to my transfer activity again, I bought in two experienced players. One on loan, and the other was bought for a small fee. Firstly, I'll introduce my new FRENCH player. I hear you cry, whaaaat? How on earth could you sign someone from France if your only permitted to sign Basque players. Here's why:
Although he is French, he has Basque nationality. He's a decent player, I loaned him to add more depth to our central midfield area. Welcome, Pantxi Sirieix:
I also acquired the services of José Javier Barkero. He's on the wrong side of 30 but his skill and experience will be vital, especially seeing as we have a relatively young squad.
Well that concludes my transfers in, we spent a grand total of £4.8 million:
Regarding the transfers out, I received £4 million but I still made a slight loss, although I could have effortlessly sold at least 2 more players for around £3 million…
Last but not least, the board had already agreed the purchase of Ander from Real Zaragoza before my appiontment. That's because in real life Ander is actually joining them, for £7.5million. He will fit perfectly into my central tactic and I can't wait for his arrival! They've also signed another goalkeeper but he isn't that good…
As regards to my staff, I made an substantial improvement. I stacked a load of the staff I inherited and replaced them with much superior coaches. I would have like to fired more but it would have set me back a few million as they wanted extravagant pay off fees.
Instead of rambling on about my new staff and things, here's a picture of my training section and the significant improvement my new staff provided:
OK, you've seen my transfers, staff appointments and you all have a general knowledge of how difficult this challenge will be. Now I move onto the tactic(s) I will use this campaign. I won't go into to much detail as I'm still tweaking them, but if they prove to produce consistent results I guess I'll to a proper post on that particular tactic(s).
My 4-3-1-2 Tactic:
Yup, I've abandoned the winger and consequently adapted a central tactic. Tbh, I rather use a central tactic and I guess I have a proper excuse to use one now as the club had only one really decent winger… And I have always wished to create my own successful central tactic. This is really the first time where I have tried to create my own tactic and write a story about that save so go easy if results are inconsistent or terrible :-p :-p!! Anyway, here's how it's set up:
Player Instructions…:
GK – Goalkeeper defend
Full Back – It vary's tbh between Full Back/Wing Back, both set at automatic though.
Centre backs – Limited Defender/Defend
MCL – Central Midfielder/Automatic
MC – Ball Winning Midfielder/Defend
MCR – Box To Box Midfielder
AMC – Advanced Playmaker/Attack
STCR – Deep Lying Forward/Support
STCL – Complete Forward/Attack
Team Instructions:
My team lacks creativity, hence why creative freedom is set to "more disciplined". I also told my players to "stick to position" as I don't use a fluid philosophy. I want to play "more direct" because my players aren't good enough to be playing a short passing style like Arsenal or Barcelona. I want to take full advantage of Llorente's aerial power as well since he is my main striker. I'd like my team to "close down often" too, and "man mark" as "zonal" is to disorganized. Bearing in mind that I'm playing so narrow, I chose the narrowest pitch available. Well that's a basic outline of my tactic, nothing special but hopefully it'll prevail. Tis done pretty well thus far, here are my results from August to November:
They are my results, now wait until you see my goalscorer(s).. Highlighted in red is the amount of times Llorente has scored, and blue highlights the goals that other individuals scored…:
Ha! Llorente has netted 10 out of our 14 league goals, and two other of those have been o.g's :-D Talk about a one man team… :-p Ahhhh all hail King Llorente!!
Our league position is extremely satisfying thus far, but can we remain here? I don't know… But the optimist I am I believe we can, especially if we stop losing games we should be winning, like Getafe and Osasuna..
Moving on, here are my player ratings, some have impressed, well eh, hardly any actually haha. Most have disappointed me tbh, the ship is only been kept afloat by our attacking dynamic duo of Llorente and Barkero. If neither pick up a long term injury, in particular Llorente, I'm afraid we can kiss our chances of European football good bye. I'm not quite sure what to do with Muniain… His return of one assist and zero goals astonishes me.. I don't want him as a poacher because Llorente is my main man, but I thought he would do a tiny bit better as a deep lying forward. I wanted to exploit his pace and terrorize defenders but he hasn't succeeded yet… Maybe I'm being to harsh, I don't know. But what I do know is that the majority of my squad aren't playing to their full ability and I hope for more consistent performances from these players in the near future. I need the likes of Martinez, San José, Amorebieta and Muniain to up their game if we are to challenge for a European spot because realistically, Llorente isn't going to keep scoring.
Nearly there now… Just one more thing I forgot to mention. On the 30/6/15 Athletic Bilbao will relocate to a brand new 53,100 seater stadium (there actually relocating in real life):
Well that's it folks, I'm finished school next Tuesday (Thank God!) so updates will be frequent, not sure how to present them though. Would you like half season reports, or reports like Johnny's? I ain't to sure but I'll adapt to which ever way you'd like this story to be presented. Anyhow, thanks for reading and feel free to comment.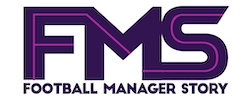 Subscribe to our Newsletter