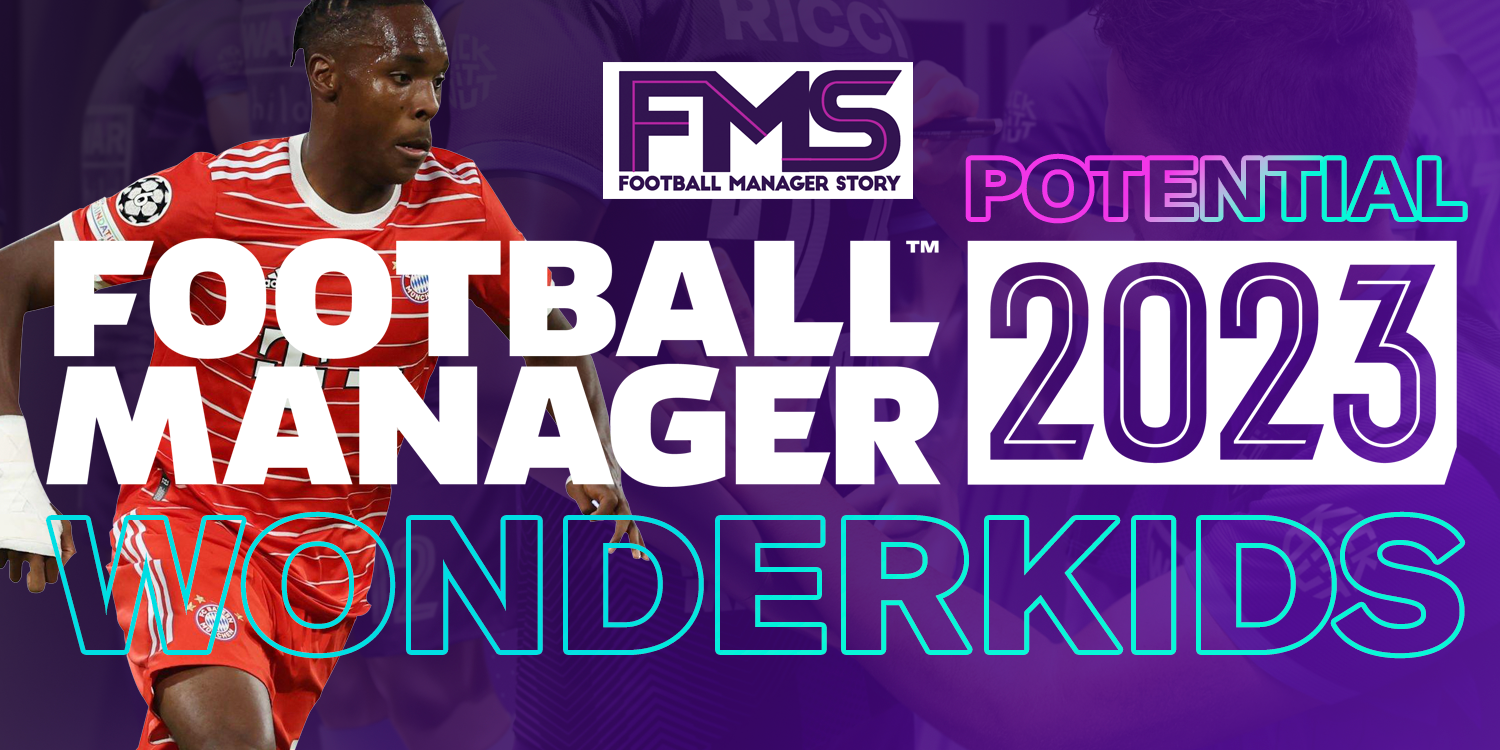 Ahead of FM23's release, we have picked out the potential new FM23 Wonderkids who we expect to have a high potential ability in Football Manager 2023.
You can find out list of FM22 Wonderkids here.
Some of these players will already appear in Football Manager 2022, but all these youngsters should be leading wonderkids, ready to shine in FM23.
Potential New FM23 Wonderkids
Very few players under 18 years old play first-team football within Europe's top five leagues, but that won't stop us picking out the best young players who have caught they eye for youth teams or on the international stage.
Jovan Milošević: Serbia – 17 years old
Playing for Vojvodina, the youngster grabbed the headlines by scoring five times for his country in the UEFA Under-17 Championships. His goal in the semi-final against Netherlands wasn't enough to stop the Dutch winning on penalties and reaching the final.
Standing at 6 foot 4, he also looks mobile and as he grows and develops could become similar to former Wonderkid Elite, Erling Haaland. In July 2022, he made his club debut against Napredak Kruševac.
Saël Kumbedi: France – 17 years old
With France 1-0 down to the Netherlands in the UEFA Under-17 final, the young right-back summoned memories of Lillian Thuram to fire Les Bleus to glory.
Cutting inside from the right flank, the defender cut on to his left-foot to score the equaliser. Two minutes later he would then score the winner, being in the right place, at the right time, to knock in a rebound to make it 2-1.
Originally developed at Paris Saint-Germain, the teenager joined Lyon in 2022 and will be looking to be the next star out of OL's academy.
Jobe Bellingham: England – 17 years old
We now all know the name, and there is little doubt, in FM23, his brother Jude, will be one of the best Wonderkids in the database. However, Jobe could be one of the potential new FM23 wonderkids.
Tournament winners & player of tournament🏴󠁧󠁢󠁥󠁮󠁧󠁿🏆. Back to @BCFC 💙 pic.twitter.com/MQyCSaC5yz

— Jobe Bellingham (@j_bellingham) September 27, 2022
Everyone expected him to be added during the FM22 winter update, but the Birmingham City midfielder has made appearances off the bench this season and is a regular in the England youth sides.
Only time will tell if Jobe has what it takes to follow in his brother's footsteps.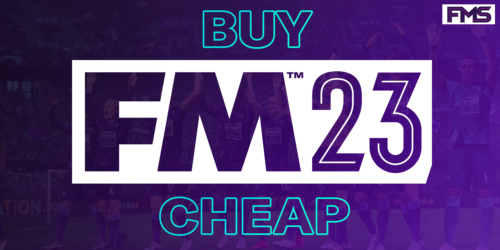 Jardell Kanga: Sweden – 16 years old
Yet to make his Bundesliga debut for Bayer Leverkusen, the Swedish sensation did score four times at the UEFA U-17 European Championship in 2022, which would make the German club very happy he had joined them in January of that year from Brommapojkarna.
ℹ️Welcome to the 16-year-old Jardell Kanga! The Swedish junior international comes from IF Brommapojkarna and will play for Bayer 04's U19 team.

A warm hello to you! 🖤❤️👋 pic.twitter.com/As4BXPWKRi

— Bayer 04 Leverkusen (@bayer04_en) January 20, 2022
Looking to cut in from the right onto his left foot, Kanga looks a danger anywhere in the final third. A host of clubs were interested in his services, including Barcelona, but Bayer seen to have claimed another gem off the BP production line.
Afonso Moreira: Portugal – 17 years old
Another promising winger who popped up at the U17 Euros with four goals in Sporting's Afonso. Still playing in the youth teams at club level m he has stepped up and featured in the UEFA Youth League this season.
Sporting is the club with the most amount of players to be called-up to represent the U19 Portuguese national team!

The list includes: Diogo Travassos, Martim Marques, Diogo Pinto, David Monterio, Dário Essugo, Samuel Justo, Afonso Moreira, Mateus Fernandes and Rodrigo Ribeiro pic.twitter.com/qPE6Ttxb24

— Sporting Youth (@Sporting_Youth) September 21, 2022
Pace, good on both feet and he looks calm under pressure. A threat coming off the right-wing, but willing to get into the box. Sporting have another star on their hands.
Endrick: Brazil – 16 years old
He may not have featured for Palmeiras in Brazil's top flight, but it hasn't stopped the vultures from swarming around the young striker.
Endrick is 16 btw.pic.twitter.com/WomVdeCkYQ

— tenHagTime ™️ (@RonaldoLeGoatt) September 24, 2022
In four friendlies for Brazil's U17s this year, he has five goals, which explains why he was recently named on the bench for the first-team against Santos. Manchester United and Barcelona have already been heavily linked, and the world is expecting big things from this potential new FM23 wonderkid.
Mathys Tel: France – 17 years old
Rennes fans will always wonder what could have been when it comes to Bayern Munich's newest teenage sensation. With only seven Ligue 1 appearances, the forward was plucked away before the Breton club got to see what he could do.
Now, just 17 years old, he has Champions League football under his belt and his first Bundesliga goal after just three appearances. His left foot finish from just inside the box saw him become the club's youngest ever goal-scorer.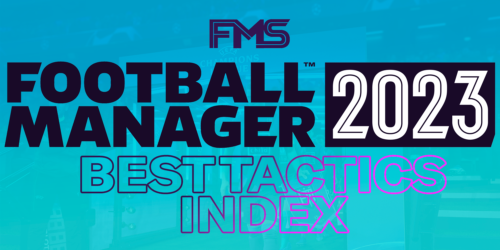 Mohamed Toure: Australia – 18 years old
Signed for Stade de Reims in the summer, he may not have made headlines in Ligue 1 yet, but he is already a name in his native Australia.
After scoring his first A-League goal at just 15 years old – coming off the bench in a 2-0 win for Adelaide United against the Central Coast Mariners. He would score three times that season, sparking the French side to make a move.
Very very quick and able to play across the front three, with the physical skills to already play first-team football, his development in France is going to be exciting to watch.
Warren Zaire-Emery: France – 16 years old
He many have only played nine minutes for Paris Saint-Germain, but Zaire-Emery is just 16 years old. SIXTEEN and playing for one of the best teams in the world. That doesn't happen by accident.
Warren Zaire Emery – PSG https://t.co/DGejjzGN0D

— فوزان حا كيم (@fauznhkim) September 27, 2022
Another star of the U17 Euros, it is far too early to tell what type of midfielder he will be, which is even better from an FM23 Wonderkid POV.
Matias Soule: Argentina – 19 years old
An Argentine U20 international, a key part of the Juventus Under-23 side last season, touted as the next Paulo Dybala. Things are looking up for Matias Soule since his 2020 move from Velez Sarsfield.
#Juventus have three names on the list for the #GoldenBoy they are:

Fabio Miretti
Matias Soule
Kenan Yildiz

Congrats to all three of those kids 👊🏻

— 🎥 All JuveCast🎙 🏳️🏴 (@AllJuveCast) August 12, 2022
Willing to drop deep and pick up a pass, he always has the desire to make those runs in-behind which defenders hate. Room to grow and develop, both with his feet and his body. Serie A minutes have started to pop up, making him a very exciting prospect.
Gabriel Slonina: USA – 18 years old
Brad Freidel, Kasey Keller, Tony Meola, names that live in the memory when you talk about American goalkeepers, in Gabriel Slonina, Chelsea might have the next superstar to take up his place between the sticks.
He is the youngest shot-stopper to keep an MLS clean sheet, playing for the Chicago Fire before the Premier League club snapped him up for £8 million in 2022.
Already part of the senior set-up, it should only be a matter of time before we start to see him more often.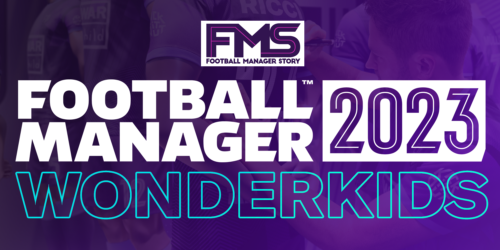 Roko Simic: Croatia – 18 years old
Red Bull Salzburg production line = TICK, famous football playing Father = TICK. It seems all set up for Roko to become another exciting youngster from Eastern Europe.
With Benjamin Sesko already agreed to move to Leipzig next year, the teenager could be the player to take his place for the Austrian side.
https://twitter.com/FTalentScout/status/1575465298198667264?s=20&t=vH5KnxT6JvrdxlIPvAQ_Sg
He is the youngest scorer in Lokomotiva Zagreb history and joined Salzburg in 2021. His Dad will know a thing or two about the movement strikers need, having played as a centre-back against the best the World had to offer. Just under two meters tall.. let the Haaland/Lucca/Sesko comparisons begin.
Vitor Roque: Brazil – 17 years old
It may not seem like a lot, but the £4.2 million Athletico Paranaense spent to sign the striker from Cruzeiro is the biggest in the club's history. You don't do that unless you think he is a bit special.
[THREAD]

If you follow South American football, there's no way that you haven't heard of the CF from Athletico Paranaense:

Vitor Roque, one of the world's most exciting prospects born in 2005.

In this thread, I'll be analyzing the player. Enjoy! pic.twitter.com/43Dor8XaU4

— R.D. Football Scout (@RdScouting) September 30, 2022
He had never played a top flight game before the move, now he has four goals in 21 appearances and still hasn't turned 18.
Add in his first Copa Libertadores goals and assists and you have a Wonderkid on your hands.
Valentin Carboni: Argentina: 17 years old
Most people in the UK will know Lionel Scaloni from his 13 appearances on loan at West Ham United, but European football fans may recognise him from his 200 games for fallen giant Deportivo La Coruna.
Either way, he's no fool, in fact, he's a savvy operator. Threatened by the thought of his country losing two future stars, he called brothers Valentin and Franco Carboni up to the Argentine squad to make sure their future was set for La Albiceleste.
Part of Inter's youth set-up, Valentin, a true creator and left-footed threat, has been on the bench for the Serie A side and has already made his league debut. He could be the next Lionel Messi or Carlos Tevez, or if FM has it's way, the first Carboni.

Loum Tchaouna: France – 19 years old
You'll be shocked to learn France have a few more up and coming talents who have starred at Youth International level. If you are a keen Wonderkid watcher, you'll be even less shocked to learn Tchaouna is another talent to come off the Rennes production line.
https://twitter.com/PFF_scout/status/1540371640067973122?s=20&t=h0cIRh50KOdfM_1jeWGjAw
Two goals against Italy saw him top the scoring charts of the Under-19 Euros, which has earned him 10 Ligue 1 appearances for the Breton club. Able to play as a winger and a centre-forward, his direct running style suits modern football and will be why Man City and PSG are already taking a closer look.
Billy van Duijl: Netherlands – 16 years old
The 16-year-old was only promoted from the FC Volendam U21s this summer, but Van Duijl has already started two games in the Eredivisie and was handed his first Netherlands Under-19 cap in the recent 3-2 win over the Faroe Islands.
FC Volendam is the only club using players younger than 18 in the first three rounds in the Eredivisie.

Billy van Duijl (16)
Lequincio Zeefuik (17)

CB Van Duijl even played 83% of the possible minutes so far. pic.twitter.com/DriflofVtU

— Scout Eredivisie ⚽🇳🇱 (@ScoutEredivisie) August 22, 2022
It takes some nerve for a team who will have to battle to stay up, to give starting minutes to a 16-year-old centre-back. Which says so much about how highly they rate the youngster, but will SI agree?
Enes Sali: Romania – 16 years old
Everyone had expected this midfielder to appear after the FM22 Winter Update, but as he turned 16 in February, Sali just missed the boat. Amazingly, nearly a year has passed since he made his full international debut for Romania against Liechtenstein. Although he hasn't feature again since, he does have numerous caps for the Under-17s.
After making 20 appearances for Farul Constanța in the Romanian top flight, the Canadian born youngster has continued to come off the bench this term, scoring his opening league goal in the 3-1 win over Petrolul in September.
Rayane Bounida:Belgium – 16 years old
A star before he had even kicked a ball in senior football, this promising youngster has a Nike contract and 423,000 followers on Instagram.
Wanted by Manchester City and PSG, he signed a deal with Ajax worth a reported €700,000 a year. Ridiculous considering he has two caps for Belgium's Under 17s.
Able to play on the left-wing, or through the middle, there is a lot a hope surrounding the future of Boundia, he is set to be a FM wonderkid for years to come.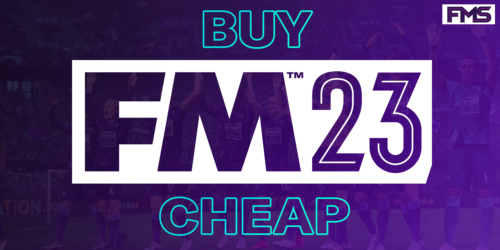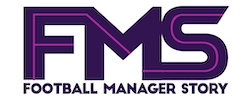 Subscribe to our Newsletter