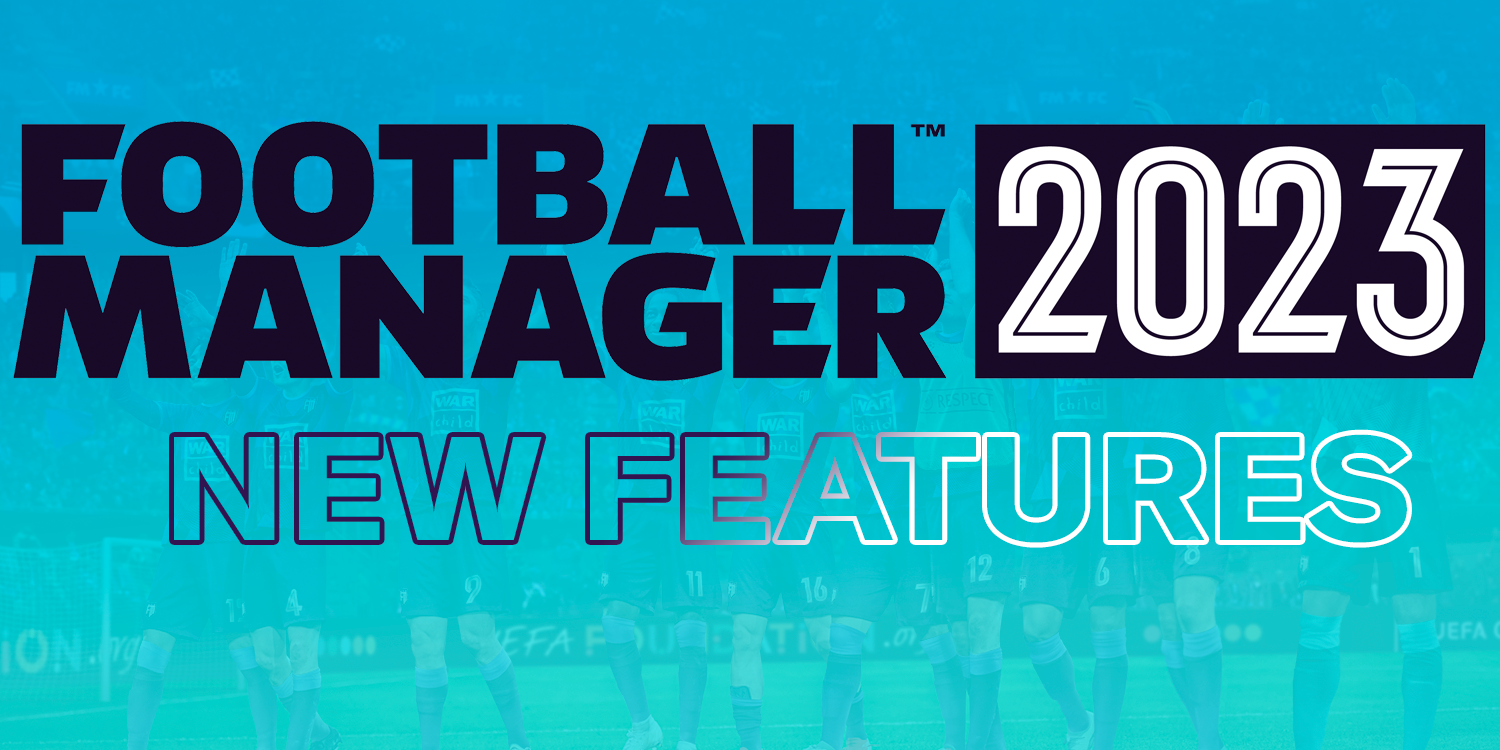 Add the below code at checkout for an extra discount.
CODE:
FootballManager
BUY FOOTBALL MANAGER 2023 CHEAP
On Thursday evening, Football Manager released a new YouTube video, spelling out the FM23 new features Headline Reveal, but what did they show us?
Last week there was a teaser, and since then people have spotted some adverts on Instagram and Youtube, giving more hints towards how the new game will look.
https://twitter.com/TomFM_YT/status/1575470761413939210?s=20&t=vH5KnxT6JvrdxlIPvAQ_Sg
If that didn't get you excited, there was loads within the latest reveal to unpack and that's what we are here to do ahead of Football Manager 2023.
With the full game not released until the 8th of November, the BETA is set to land at the end of October, so we still have a WHOLE MONTH, until we get our hands on it. However, you can pre-order your game with us on FMS and pay less than what you will on Steam.
Let's take a closer look at the FM23 new features, focusing on the the Recruitment Revamp for FM23.
RECRUITMENT REVAMP IN FM23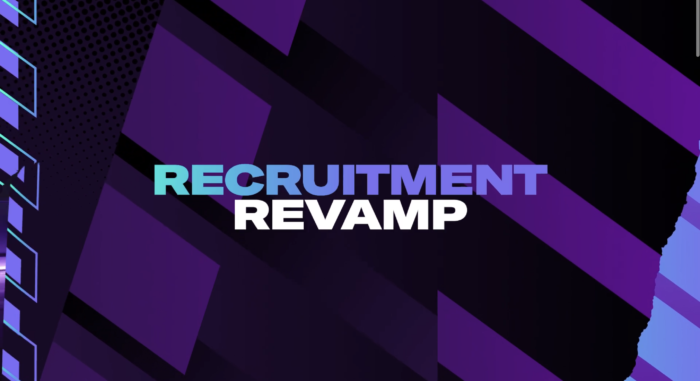 First up, Cyrus Yeganeh (Game Designer) took us through the changes to the recruitment in FM23.
Squad planned is the first new feature, helping a manager plan out how their squad looks, where they need to improve and how the team may look a few years down the line.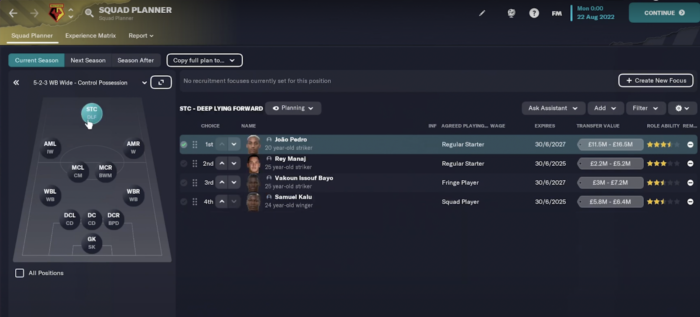 On each position, you can see your players ranked, which can be changed to your preference.
Giving you an instant view on which positions you may need to improve. You also have the option to add youth players in to see how you may be looking over the next season. Also, you can bring in any player featured in your shortlist and see if they are going to improve your squad and First XI.
Staff will also make suggestions dependant on how the planner looks.
FM23 New Features: Scouting
Football Manager 2023 is moving away from the assignments, to recruitment focusing.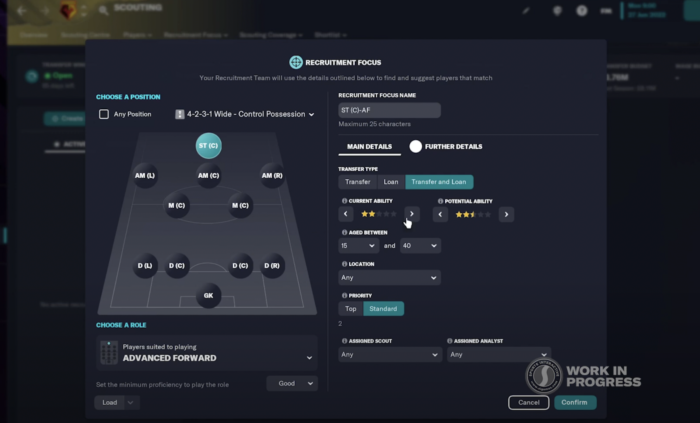 You can leave your Director of Football to do his thing and find players, but at any time you can tell your staff to point their focus somewhere else. They will then go off and look for that specific type of player.
It feels more like adding delegation to some of the jobs we've always been hands on with FM. Bringing the game more in line with what happens in real life football.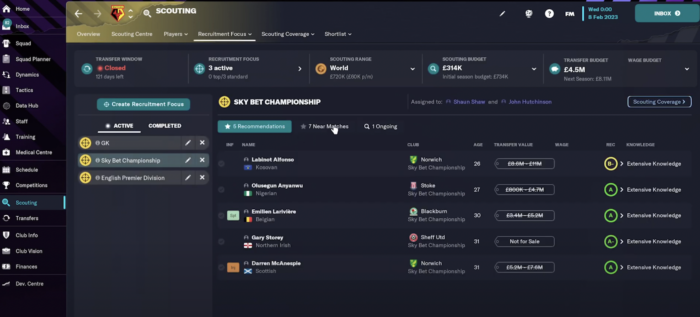 Your scouts will go away and the recommendations will come in four stages, narrowing down players who fit the criteria.
Then you also have the 'Near Misses' players who maybe just miss out on your criteria, but could still fit the parameters.
AGENTS: FM23 New Features
We all hate agents, especially in FM, but there has been changes to what you can chat to them about in FM23.
Rather than just seeing the level of interest and what their clients might cost, you can now do some early negotiations regarding wages before you commit to trying to sign your top target.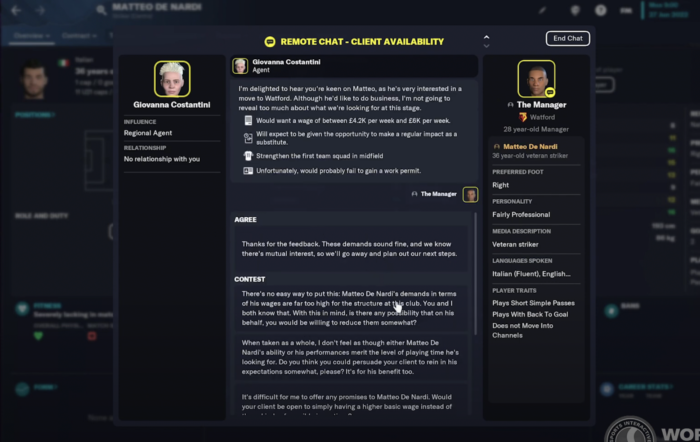 If the wage demands look high, you can pre-empt this discussion and try and get the numbers down before officially engaging.
Perhaps the biggest addition to the agent and contract part of the game is the ability to talk to the agent of your own player before offering them a new contract. You can see what wage they want and see if you can dial down the impact before trying to extend their deals.
Recruitment Meetings
Hands up. Time to be honest. We all liked the idea of them and tried a couple of them in FM22, before just turning them off, never to be seen again.
The guys at Football Manager know this too, so they have tried to adapt them to make them more enticing.
"Why should you go to these meeting?"
"We need to adapt, and these meetings need to be bespoke," said Cyrus when discussing the improvements with James Allcott.
Now, the meetings come in three stages. First you see your planner, so you know where you are, what you are looking for and potential signings.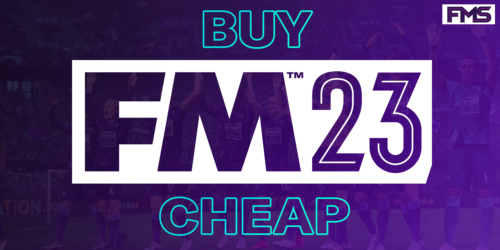 Next, you'll be told who or where your staff think you should be focusing.
Also, during your first recruitment meeting in the job, you won't be bombarded with players you might want to sign, but it's advising on areas that need attention and what direction you want to go in with your squad.
Then, after a few weeks, you will get a review meeting to discuss the parameters you set.
On Deadline Day, you will also have a recruitment meeting to lay out what actions you might need to take before the window shuts.
It may be minimal in terms of how you play the game, but you can definitely feel they are trying to make the processes in the game more like modern football.
What do you think of the FM23 new features you have seen in the screenshots? What is your favourite? Let us know in the comments and social media.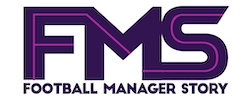 Subscribe to our Newsletter