Hello everyone, welcome back to my Oldham story! After securing our first ever Premier League win back in May, I now started searching for players who could take us further in the Champions League, as well as helping us to defend our league crown. Let's see what happened in pre season, before my 5th season in charge of the Latics.
The Board set me a very reasonable target, to challenge for the title. For that they gave me a transfer budget of £36.5m, and a wage budget of £1.1m p/w. I was well under that budget, and wanted to keep it that way, at the moment our finances are quite healthy, but you never know what can happen, and I wanted to make sure we have enough spare money.
Without further ado I set off looking for new players, but first of all, here are the players that left the club.
Transfers Out:
Neill Collins' deal to leave the club was concluded a while ago, he wanted to leave and newly promoted Notts Co offered a decent price. It was a good deal for everyone. Dani Fragoso was in a similar situation, although I'm slightly disappointed that I only recieved 100k for him. However, we didn't need him, so I'm not too worried.
The other departures were all players that didn't impress and weren't good enough, with the exception of German Lux, but I'll come to him later.
Now, the most imprtant bit, the players who have joined the club.
Transfers In:
Despite having £36.5m to spend I only spent £24m, but I'm still very pleased with the signings we've made. You've already seen Ognjen Vukojevic, he joined back in June on a free. There were lots of other free transfers into the club, and I'm happy with all of them.
The first is central midfielder Steven Defour, who comes from Standard, where he was the captain. He has brilliant mental attributes, as well as being decent physically and technically. He also brings a wealth of international experience, and should be a very good player for us, as he's still quite young. He offers us more options in the middle of the park, and will be used from the bench, or when Vukojevic or Verratti are injured.
Another centre midfielder joined on a free transfer, this one is 20 year old dutch regen Arend Werdens. He is already a full international, and has good potential, as well as great pace. He will be a backup player this season, but hopefully he can develop well.
Another young midfielder came in on a free, this is Andrew Hudson, who was strangely let go by Man Utd. I immediately offered him a trial, and he impressed with his potential, so I decided to sign him up. He is still a long way from the finished article, and will play in the reserves for now, but hopefully he can develop and become a good player.
Right, ok, enough of midfielders, we are now very well covered in that area. There was one more free transfer in, and I'm very pleased to announce the signing of Diego Benaglio. He is a quality goalkeeper, and will be our new number 1. He's very experienced at both club and international level, so should serve us very well. I hope that he can improve on German Lux's good performances, and be a rock of a keeper.
Right then, onto the two transfers that I paid money for. I wasn't planning on bringing another keeper, and planned to keep Lux as my backup goalie. But then wonderkid Lee Ryanrequested a transfer from Everton and became available for a low price. I couldn't resist, and as he's already better than Lux, it was time for the Argentinian to move on.  Ryan is surely going to develop into a fabulous goalkeeper, and in a few years I'm confident that he'll be our first choice.
We made 1 major signing in pre season, spending a record £21m on Uruguayan Edinson Cavani. After selling Matias Suarez we needed a new striker, and I wanted to sign one of real quality, and I think that Cavani is the perfect player. He will be played up front as a complete forward (attack) alongside Guilherme, and with Ikechukwu Uche and Jo as backup we have 4 very good strikers. I'm hoping that Cavani can give us a cutting edge in the Champions League, which will give us a good chance of improving on last years Quarter Final place.
We played 5 friendlies this pre season, and apart from a disappointing loss to Club Brugge, the other matches all went well. We won 3 and drew 1, but the most imprtant thing is that all the players are now match fit.
We had played 1 more game in pre season, it was the Community Shield against Man City. City dominated the game throughout, but Diego Benaglio played an absolute blinder. We didn't have many chances, but we were absolutely clinical when we did get any. Guilhermeopened the scoring against the run of play in the 16th minute, with a cool finish. City were still the better side and got a deserved equaliser through James Milner in the 43rd minute. Just 3 minutes later though, and on the stroke of half time new boy Edinson Cavani calmly slid the ball home, after being released by Verratti. 10 minutes after the break and we had another goal, once again we hit City on the counter, and this time it was Pablo Hernandezwho smashed the ball in from a tight angle. City were still pressing us and they got another deserved goal, but it was too little, too late, Stevan Jovetic's strike in the end meant nothing, as we held firm. I was pleased with the win, and happy withour finishing, but in truth we didn't play very well. Still, it's another trophy for us, so I'm not complaining.
Alright then, I just want to quickly tell you about 3 matches that I played with Nigeria over the summer. 2 were friendlies, only 1 was important, that was the match away at Gabon. We played well in the game, creating a lot of chances, but our finishing was poor. We nicked a deserved win when Michael Eneramo fired in, and we picked up another 3 points. 
In the other two matches, against Kenya and Morocco, we played well, and deserved our wins. Against Kenya I was particularly pleased with the performance of 20 year old right winger Alex Ajayi, who is a regen. He scored and also set up both of Brown Ideye's goals, with the 4th being scored by Macauley Chrisantus, his 1st international goal. I was just experimenting in these games, and against Morocco the 1 regular, Victor Obinna scored a wonderful goal after beating 2 players. The other goal was scored by sub Obafemi Martins, it was a comfortable win for us.
We have quite a tough start (as we always seem too), we start with 3 televised games in a row, with a particularly big game against arch rivals Man Utd first up, at home.
Well then folks, that's about that, as always thanks for reading, and enjoy your weekend.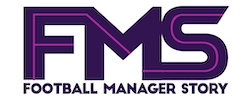 Subscribe to our Newsletter