Hello everyone, welcome back to my Oldham story. Sorry for the delay, I've been very busy recently what with going back to school and everything. Anyway, I've managed to fit in some time to play FM, and here's my November update. You may remember that at the the end of October we were top of the table, but only on goal difference, and we had a very tough month ahead. Let's see how we got on….
The first game of the month was a difficult one, away to Man City. I was hoping for a good performance, but we were pretty hopeless to be honest. City deservedly went ahead in the 27th minute, and after that we never looked like scoring. We didn't fight anywhere near as much as I wanted us too, and we rarely threatened. City should have scored more, but I was just glad when the game was over, the performance was embarrassing.
The next game wasn't any easier, this time we travelled to Italy to play Inter, in a Champions League group game. Once again we played poorly in an attacking sense, but we were very solid at the back, and barely allowed Inter anything. We didn't allow them any clear cut chances, and restricted them to just long range shots. It came as no surprise when the ref blew for full time and it was still deadlocked at 0-0, a good result for us, but I surely wanted us to look more dangerous in the next few games.
Our next game was away, again, and, again, it was a tough one, Everton were the opposition. I wanted a much better performance than in the last two games. We did play better, but still didn't get forward and attack as much as I'd have liked. Everton were the dominant side, but again we held firm at the back. We only got forward now and then, but we did it to devastating effect in the 30th minute, a lovely move left Guilherme with a great chance and he punished Everton. We had another great chance just 6 minutes later, when Edinson Cavani was felled in the box. Up stepped the usually very reliable Marco Verratti…. who missed. The match continued in much the same way as before, and although Everton dominated, they couldn't create any clear chances, which is the statistic I always think is most important when analysing a match. Because they struggled to create chances I don't think they can really complain that we held on for the win, we looked solid at the back and I was very pleased with that.
We finally had a home game next, Wolves were coming to Boundary Park. We dominated the game all the way through, as I expected, but we struggled to create chances. We created our best one in the 16th minute, and thankfully Andrew Driver banged it in. After that not much happened, Wolves never threatened and we easily held on for a much needed 3 points.
Next up we took a break from the Premier League to play Rosenborg, at home, in the Champions League.  I wanted some goals for once in this game, and finally we did it. Captain fantastic Nicolas Otamendi opened the scoring for us, and we were dominating the game. Another goal was always coming, and it did in the 41st minute, Guilherme sliding in the finish. The match continued in much the same way in the second half, and we got a 3rd  to wrap it all when Edinson Cavani poked in his first goal for 9 weeks. It was a good return to form for us, I was pleased with that, although I was annoyed that Guilherme picked up an injury, he'll be out for 2 weeks.
That win and the draw again Inter means we have secured qualification to the Knockout round, I'm pleased that we're through, and hopefully we can hang on to top spot as well.
Our final game of the month was back in the Premier League, and it was a difficult game, away at Chelsea. I was hoping for a good performance and a draw, but again, we were poor going forward. We stayed solid at the back though, and we managed to go into half time level at 0-0. We came out after the break and immediately seemed to switch off. Poor marking left Ivanovic free in the area and he punished us, heading Chelsea in front. We then had to come out and attack more, and minutes after their goal we missed a huge chance. Chelsea punished us for that wastefulness in the 73rd minute, wonderkidSam Savage killed the game off, and we had slipped to our second league defeat of the month.
After that disappointing month we have been knocked off top spot, and now we must hope that Man City don't capatilize on their game in hand. If they do we could really struggle, especially as we have more tough games towards the end of December.
As usual in December the fixture list is packed, I'm sure we'll have to rotate and rest some players. We have to play both Man Utd and Arsenal, and they'll certainly be tough games.
That's all then folks, thanks for taking the time to read this, and hopefully we can pick up our form next month :)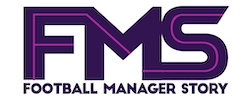 Subscribe to our Newsletter