Hello everyone, welcome back to the final month of my 4th season in charge of the Latics! After watching Oldham beat Tranmere 2-1 away yesterday, I rushed back to finish my 4th season with them on FM 2010. We were top of the league at the end of April, and had a comfortable lead, so I wanted us to wrap up the title quickly in order to rest some players ahead of the FA Cup Final against Newcastle.
We had the perfect chance to secure the  title with the first game of May, at home against relegation strugglers Bolton. We started the game brightly, the players were up for the game and looking to get the all important victory. Guilherme looked on fire, carrying on from where he left of last month. In the 16th minute he skipped past a Bolton defender and kept on going, advancing in on the keeper then smashing home to give us a crucial lead. That goal broke any tension around the ground, and straight from kick off we had another one. Bolton gave the ball away cheaply and Marco Verratti's perfect through ball found Guilherme again, who slid in his second, 2-0! We were now playing with a lot of confidence, and Guilherme's strike partner Ikechukwu Uche decided he wanted to come to the party, he did that in the 4oth minute with a nice header at the near post. In the second half we changed our ploy, just keeping the ball and waiting for an opportunity to present itself. We finally got one more chance in the last minute, Guilherme sealed his hat trick, and our title win with a header into the bottom corner from Darren Ward's cross.
It was a really nice win, and the title was ours! It was a fantastic moment, on that everyone will always savour, and the board declared themselves delighted with the title win.
As we had already secured the league I decided to rest some players for the last 3 games, we ended up losing the last 2, against Everton and Chelsea, but at least David Bentley grabbed us all 3 points against West Ham.
Those results mean that we finish with 83 points, not a huge amount, and we'll surely have to win more than 25 games next season if we are to retain the title next season, as I believe that the challengers will get stronger.
We still had 1 more game to play this season, the final game was my first cup final in charge of the Latics. We faced Newcastle, who finished a respectable 9th in the league.
However once the game started they looked anything but the 9th best side in the country. We dominated the 1st half, Newcastle didn't manage a shot, and we hit the post through Nicolas Otamendi, and then the bar from Micah Richards. The 1st half somehow ended all square, but we were the better side, and Newcastle already had 2 men forced off through injury. I felt a goal was coming after the break, and we didn't have to wait long, Alan Smith pushed Guilherme in the box and we had a penalty! It also resulted in Smith's second yellow card, he was off! Marco Verratti stepped up to take the spot kick, and he fired home to give us the lead, 1-0! We had the upper hand for the rest of the game, with an extra man we just kept the ball, hoping to tire Newcastle. We did that and created some really good chances, but our strikers where unusually slack with their finishing. It didn't matter though, we comfortably held on, Newcastle on managing 1 shot, and that was blocked!
It was the perfect way to end the season, we have done the double! I have been very impressed with the players this season, they deserve the trophies, and here are the statistics:
Micah Richards and Nicolas Otamendi have held the defence together all season, and Marco Verratti, Guilherme, Jo, and Uche have been our main creative and goal threat. I was also pleased with the development of Darren Ward and Nick O'Brien, who is a versatile right back/ central midfielder.
Not many players disappointed, but one that did was Matias Suarez, who has never settled, and will be sold in the summer after recovering from his injury.
We have already brought a player in before the start of next season. Ognjen Vukojevic has joined on a free in a deal that was actually done back in February. We had to wait for his contract at Dinamo Kiev to expire, but once it did he joined us on the 2nd June. He is a very hard working, combative defensive midfielder, with great tackling skills. He also brings valuable international experience, and will replace Lucas as the DMC in my midfield next season.
We had more good news after the FA Cup Final, the board have planned another stadium expansion! I think it's crucial that we have a bigger capacity, and when the work is finished we will have all of 30,000 seats! Hopefully it means we can earn more money, although it may mean my transfer budget is limited this summer.
Right then folks, that concludes my 4th season in charge of the Latics, it's been a great season for us. I have 2 games to play with Nigeria in June, then I'll be off to look for more players to further strengthen the squad. I have already concluded some free transfers, but more about that in the next post.
Until then, keep safe and thanks for reading!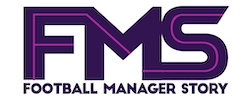 Subscribe to our Newsletter