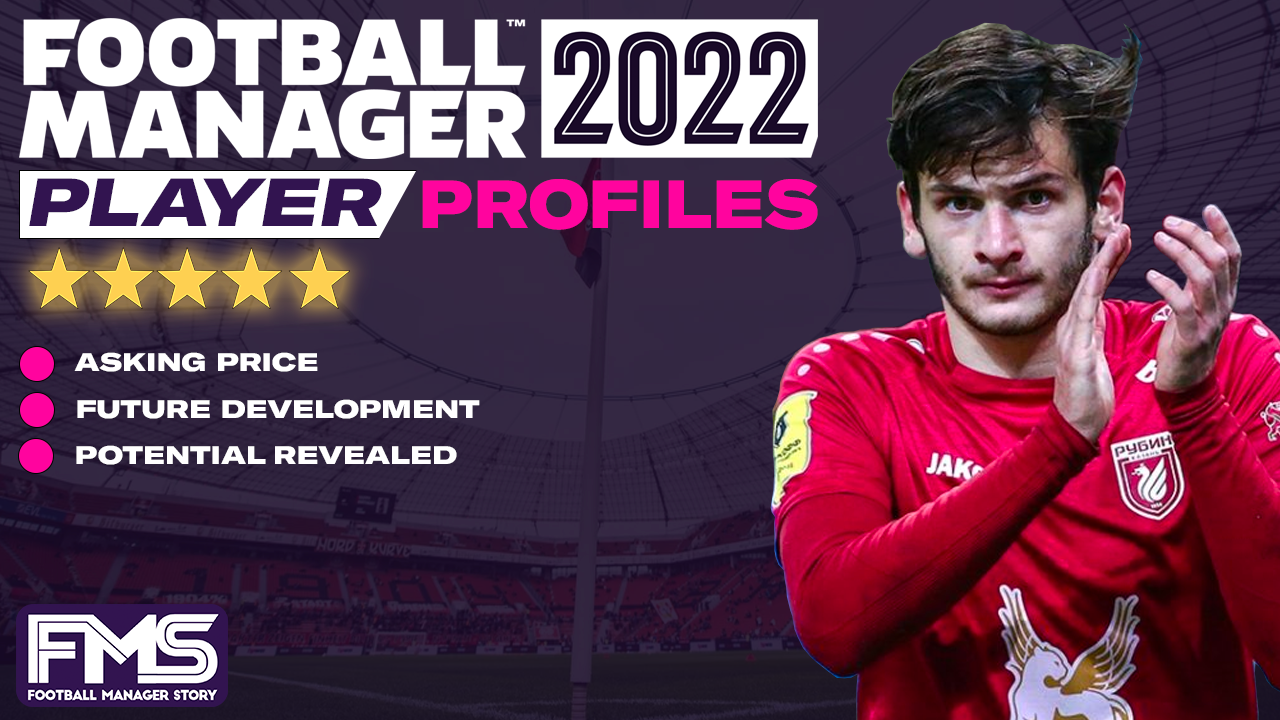 Khvicha Kvaratskhelia
Age: 20
Club: Rubin Kazan
Valuation: £9.2-13.5m
Hidden Potential: PA: 150-180
The future must be bright in Georgian football as Khvicha Kvaratskhelia is one of two prominent FM22 Wonderkids in this year's game.
The 20-year-old is currently playing for Rubin Kazan since joining in 2019 on a free transfer.
His career has been interesting so far. Coming through the Dinamo Tbilisi academy, he would leave for Rustavi before joining Lokomotiv Moscow on loan. His seven league games in Russia were enough for his current club to make a move.
Rubin have been awarded though, with KK (yes, I am appointing him that nickname) playing 68 times, adding eight goals and 16 assists.
The Georgian international is somewhat of a rarity in modern football. Both footed player who plays on the left, but being strong on his right lets him cut inside, but the threat of going outside makes him a very dangerous prospect.
Khvicha Kvaratskhelia FM22 profile (2021)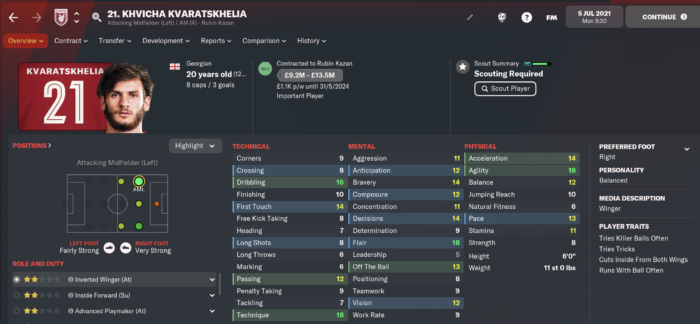 Roles: Inverted Winger, Inside Forward, Advanced Playmaker, Trequartista, Winger
Instantly, you can see KK is not a natural winger, with just Crossing of 8. His Dribbling is excellent, with amazing Technique and Agility, he is going to be a danger coming inside.
Passing, Anticipation, Composure, Decision and Off The Ball are all at a very good level, and with the prospect of improving, if guided in the right direction.
Standing 6 foot tall, he could also be a danger getting to the back post coming in off the flank.
His traits look perfect too. Cutting inside from both flanks, trying killer balls and he wants to run with the ball and try tricks.
The 20-year-old is the type of player who gets you off your seat.
Khvicha Kvaratskhelia FM22 Wonderkid 2026

Improvements in 2026 have been OK, not spectacular, but Dribbling, Technique, Flair and Agility are all Elite.
His Crossing has improved to a decent level. Mentally, there is nothing which is worrying, apart from his Work Rate.
Acceleration and Pace are very good, and his Physicals are in a very good place for a Winger.

---
For all the best Football Manager 2022 wonderkids click here, from cheap bargains to world class prospects.
---
Summary
In 2026, he is currently playing for Southampton after a £57 million move from RB Leipzig. Moving to the Bundesliga from Rubin Kazan seems like a very normal move, joining for £10m in 2023, averaging over a 7 rating every year.
Playing consistently at a high level has helped his development and led to his big money move.
What is scary, looking at the Georgian's Potential Ability, he could become even better in different saves. This feels like a decent version of KK, but not the best.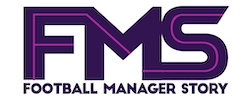 Subscribe to our Newsletter