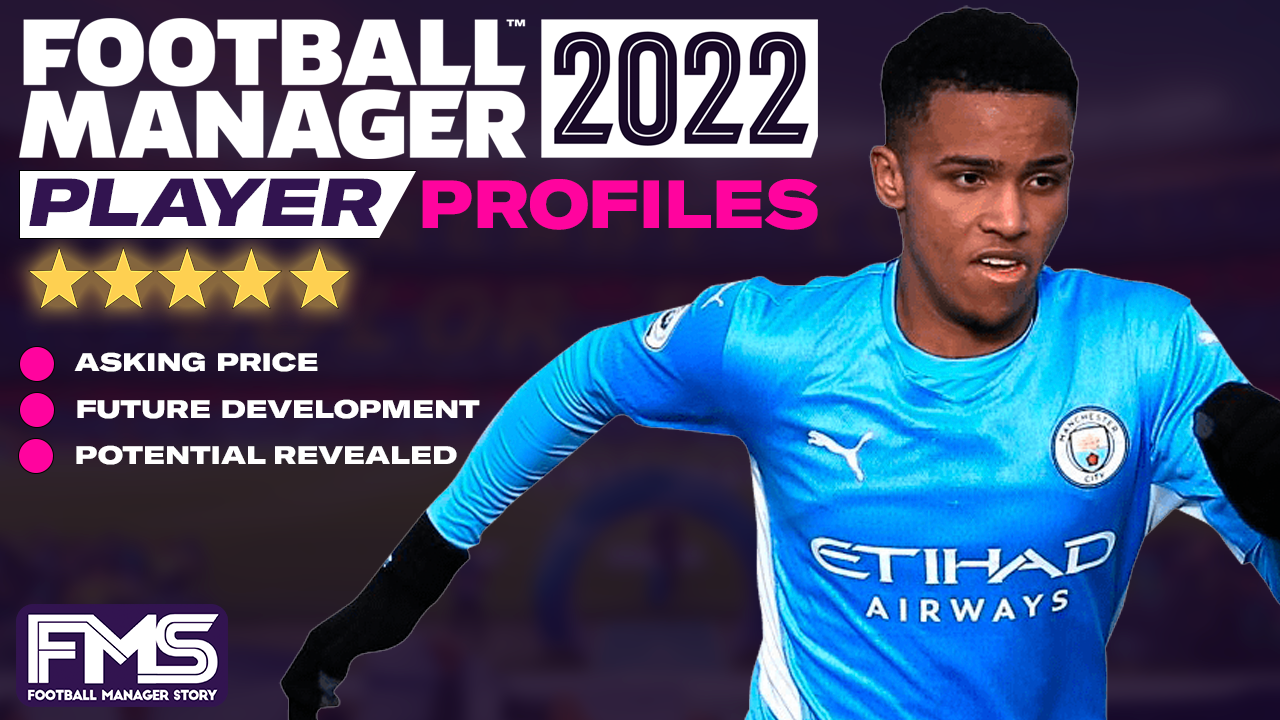 Kayky
Age: 18
Club: Manchester City
Valuation: £21-25m
Hidden Potential: PA: 150-180
Kayky made his debut for Manchester City in the FA Cup against Swindon, coming on for Cole Palmer. The Brazilian winger is destined for the top, and although the path into Pep Guardiola's first-team may be slow, but his potential is huge.
His name came to prominence in 2021 when he became Fluminense's youngest ever goal scorer in the Copa Libertadores in a 1-1 draw with Colombian side Junior.
Small, bit quick and somewhat of a magician with the ball at his feet. Kayky is everything you want from a little winger. The type of player who gets fans on their feet.
Initially he wasn't supposed to move to Manchester until January, but the decision was made to take him early, hoping he can get aquatinted to English life quicker.
Kayky FM22 profile (2021)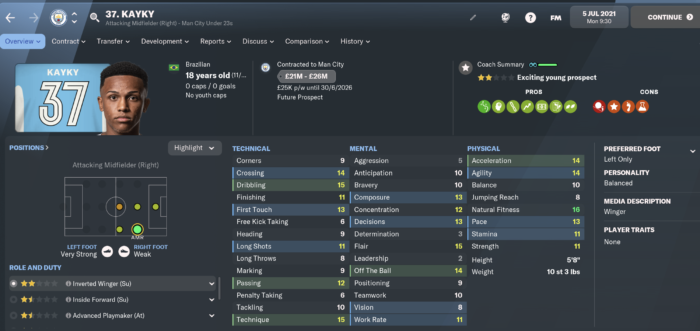 Roles: Inverted Winger, Inside Forward, Advanced Playmaker
Kayky is already blessed with great Crossing, Dribbling, Technique and Speed. Where you would want him to improve is his mental skills.
The raw skills are there for him to become a superb player, and if the technicals improve quickly, he could develop into an incredible talent.
With his preferred foot being 'Left Only' you could look to train him as a Winger too, which shouldn't take too long and might be ideal knowing the way Football Manager 2022 is working.
Kayky FM22 Wonderkid 2026

It is slightly disappointing to see his Dribbling and Crossing still 15 and 14. The Physicals haven't pushed up and apart from his Composure being 14, the Mentals are slightly average.
At 23 years old, he is not a Premier League player, perhaps even the top level Championship clubs would think twice.

---
For all the best Football Manager 2022 wonderkids click here, from cheap bargains to world class prospects.
---
Summary
Five different loan spells across three teams should have given Kayky a great chance to blossom. Yet, one game in three seasons in Denmark would not have helped.
His spell at Ipswich was better, with three goals and five assists in 43 games. But then only five games at Brighton stumped his progression once again.
This is another case of a talented youngster not getting the early game time needed.
If you are in charge of Man City, you need to make sure Kayky is playing somewhere and playing regularly. If you manage to get him in on loan, play him and play him often.
Hopefully then you'll get some better progression.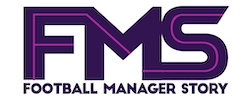 Subscribe to our Newsletter