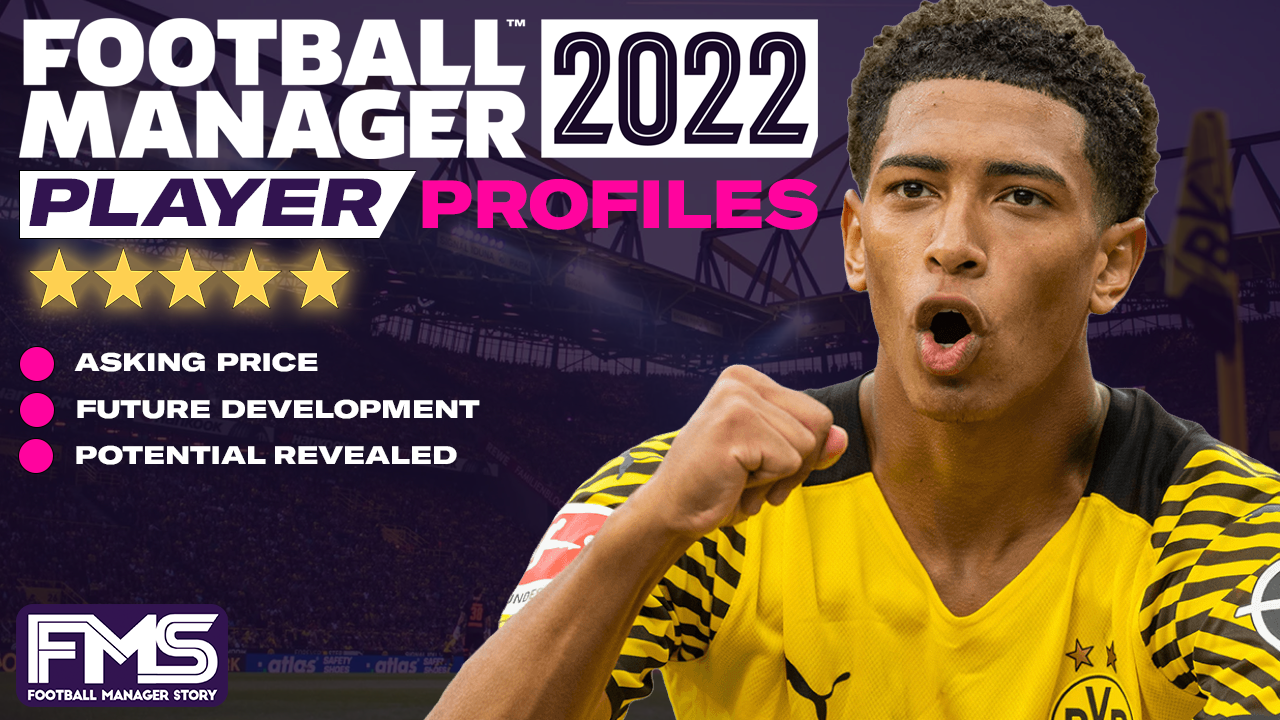 Hidden Potential: PA 160-190
In FM22 Jude Bellingham is set to pick up the wonderkid mantle for Borussia Dortmund after Jadon Sancho's departure to Manchester United this summer.
After turning 18 years old, and playing in the European Championships, Bellingham is set to be one of the most sought-after midfielders in Football Manager.
Combine the Englishman with Giovani Reyna, Raphaël Guerreiro and the phenom, Erling Haaland and you have quite the team in place already, Bellingham is quickly becoming the cherry on top.
Eyebrows were raised when the Germans paid an undisclosed fee – known to be around £25 million – to take him from Birmingham City. Perhaps even more when the Midlands club retired his jersey number in the process.
After only one season in the Bundesliga his mentals are elite, with attributes at 15 or over in 11 areas. Add in his physicals, Dribbling, First Touch and Passing and he is impressive all over.
You can tell BVB know it too, having the FM22 Wonderkid valued between £87m-103 million.
Jude Bellingham FM22 profile (Beta)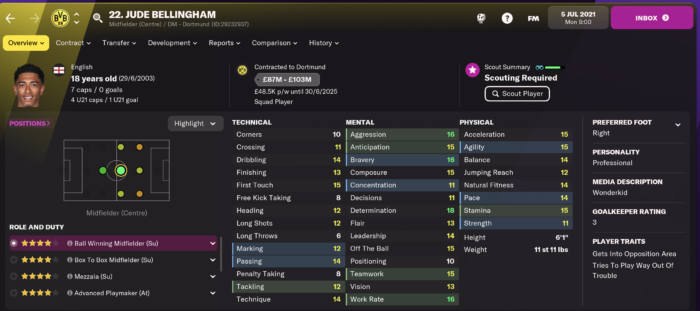 FM suggests Bellingham is a Ball Winning Midfielder. However, looking at his attributes he is much better as a Box-to-Box Midfielder or Mezzala. With training, you could train him to be a winger, wide midfielder, or even a Wide Playmaker.
Jude Bellingham FM22 Wonderkid 2026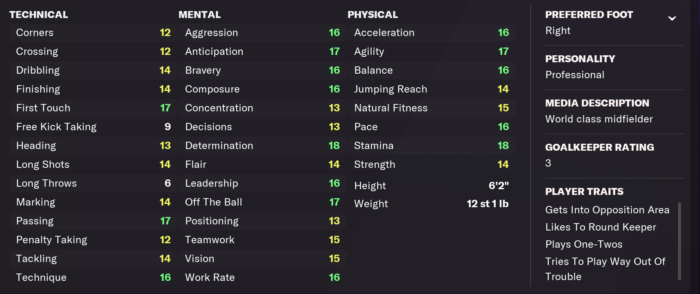 In 2024, Chelsea brought the England international back to the Premier League for £80million. One season later he finished with 15 league goals and eight assists.
The World Class midfielder has developed beautifully. He has 17 for Passing and First Touch. Plus, his mental attributes make him one of the best midfielders in the world. No surprise he has 62 caps for England.
---
For all the best Football Manager 2022 wonderkids click here, from cheap bargains to world class prospects.
---
Summary
Unlike some wonderkids, there is no way Bellingham is not guaranteed to gain playing time as soon as you start any save. He is going to get time to develop and it is unlikely you will find a bad version of the former Birmingham youngster.
Dortmund know they will not be able to hold on to the midfielder forever. Yet, they are well aware his value is going to skyrocket and they will be able to cash in.
There are no weaknesses to his game. The only attributes below ten are for Free Kicks and Long Throws. He's a special, special player.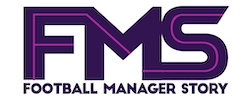 Subscribe to our Newsletter