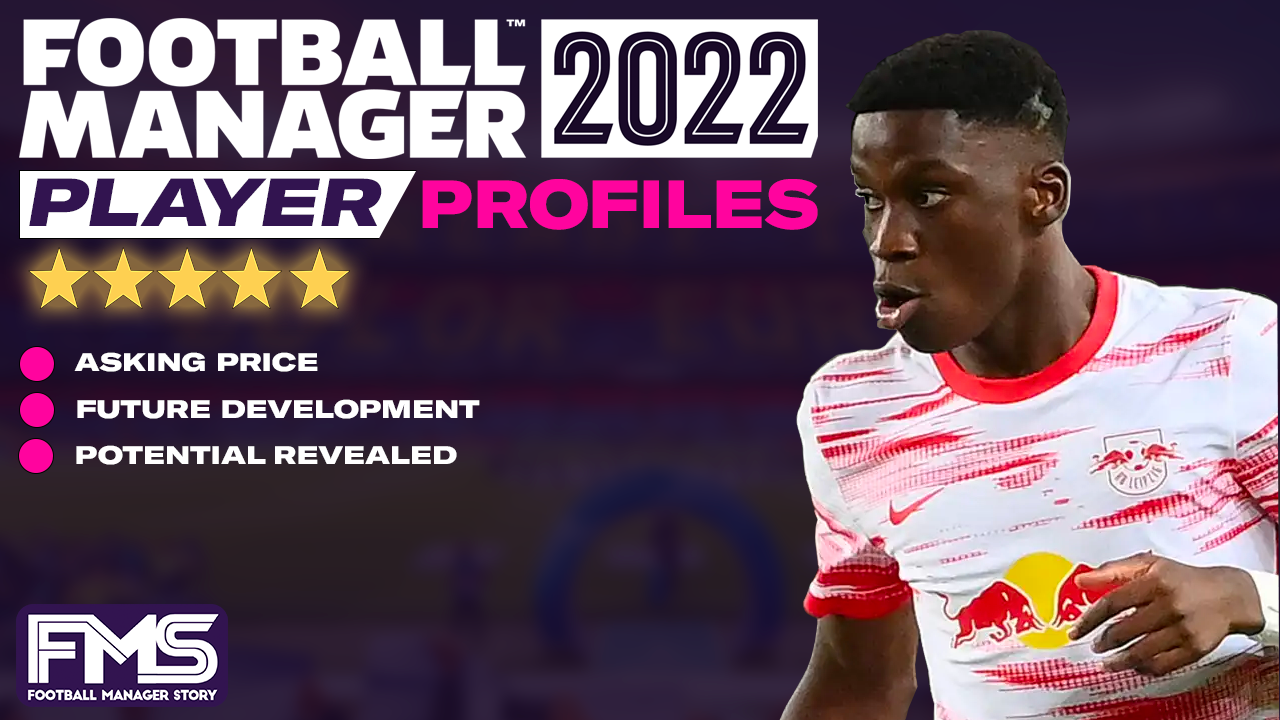 Ilaix Moriba
Age: 18
Club: RB Leipzig
Valuation: £83-99m
Hidden Potential: PA: 170-200
No one expected Ilaix Moriba to leave Barcelona this summer. As one of the most highly regarded FM22 Wonderkids, it felt like he was a huge part of the future at Camp Nou.
The midfielder felt like he was going to pick up more game time in the Bundesliga under Jesse Marsch, but it hasn't all been plain sailing for the Guinean this season.
Although the club said he wouldn't leave on loan, it is exactly what has happened, with Moriba going back to Spain, joining Valencia until the end of the season.
"He's a great talent. He's still young and needs to adapt to our style of play," Marsch told the media.
"It will take more time. He wasn't fully fit when he came here. We've talked to him a lot. He has learned a lot and is ready for more minutes."
The next 12 months are going to be very interesting in the world of Ryan Gravenberch. His contract is up in 2023, and although Ajax are trying to their best to tie him down, the midfielder could see it as time to move on.
It will be very interesting to see how the loan move goes after he has returned from helping Guinea to the last 16 of the African Cup of Nations.
Ilaix Moriba FM22 profile (2021)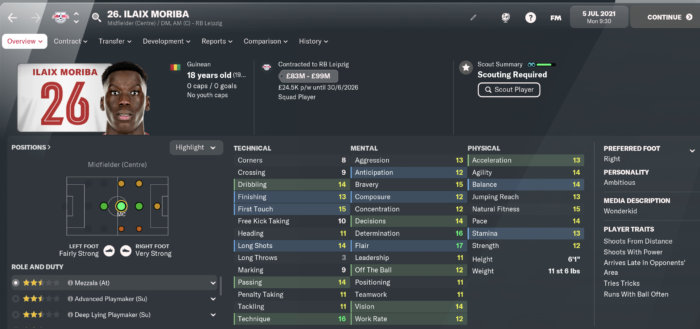 Roles: Mezzala, Advanced Playmaker, Deep Lying Playmaker, Defensive Midfield, Attacking Midfielder
Moriba is a very interesting prospect. At just 18 years old, he could become any type of player he wants. The comparisons with Paul Pogba is interesting.
The 18-year-old is a passer, he can tackle, his mental attributes are excellent for someone so young, and physically, with his 6 foot 1 frame and attributes, he is a wonderful prospect.
His Dribbling, Off The Ball, Flair and Decisions could make his an excellent Mezzala. Long Shots will keep him as a huge threat outside the box too, if you wanted to utilise his Positioning and Tackling as a deeper CM.
Quite literally, especially in Football Manager, the world is at his feet.
Ilaix Moriba FM22 Wonderkid 2026

After five years, his Passing has increased to 16, as well as a First Touch of 17 which puts him as a World class midfielder.
Although they don't look super impressive, Moriba's Mental attributes has improved. Anticipation, Composure, Off The Ball and Vision all moving in the right direction.
Considering he is still only 23 years old, all these numbers can still go up.

---
For all the best Football Manager 2022 wonderkids click here, from cheap bargains to world class prospects.
---
Summary
After four successful seasons in the Bundesliga, at was Chelsea who dropped a bag of cash, paying £75 million for the midfielder.
In his first season, he scored 10 goals and finished with an average rating of 7.18.
Where would you play Moriba to get the best out of him? What position does he suit best?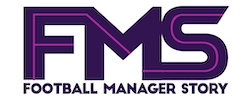 Subscribe to our Newsletter