How often do you roll up to Wembley in fine form just to find your teams bottle blown on the bus. Another familiar site is the old 30 shots to 2 and a 1-0 loss but why is it so difficult to win cup finals in Football Manager 2021?
The key lies in the detail guys; from training to team talks and player selection your approach to a one-off game should vary from every other. While I subscribe to a consistent approach in Football Manager 2021 using the same tactic, training and man-management throughout, this may leave you flat-footed for the one-off games.
FM also provides odds for each game based on squad strength, past performance and head to head records. The odds calculation is quite accurate and mirrors real-world match odds, and if you have an issue understanding them you can use this odds converter tool to get a clearer idea of how they work.
But we know from experience and from playing FM that odds don't tell the whole story – the underdog can always secure a win through better preparation, tactics and sometimes good luck. And no where is it more important to buck the odds than in Cup finals.
How can you swing the odds on Cup final day in FM21? I have a five-step approach and while some details can vary on a game by game basis the general idea can be replicated regardless of who you manage.
Training
Failure to prepare is preparation to fail, this quote rings true in FM. There are many ways you can prepare your team for cup final day and it all begins with training.
Match preparation cards are essential to drill attacking movement, defensive shape, team pressing and team cohesion for any upcoming game. You should schedule attacking movement, defensive shape and teamwork the week leading up to a cup final alongside defending and attacking set pieces plus penalties.
By scheduling the correct training you tweak the odds with every card in your teams favour and you can download a readymade training schedule here. Just use the 'big match' file.
Cup finals can come down to the finest of margins so you should ensure each free-kick and corner are taken advantage of not to mention the amount of times I have endured the dreaded penalty shoot-out.
Player personalities
Each players personality dictates how they handle and respond to pressure, a spirited player for instance will rise to the challenge looking motivated or composed on cup final day while Determined players will continue to fight when going a goal down.
When selecting your squad consider each players 'consistency' and ability to handle 'big matches'. You can see if either are an issue from each individuals coach report, should either appear in the red they may not turn up on the big occasion.
Consistency can handicap any players attributes on a game by game basis meaning they will not always perform to their actual ability, but you can learn more about that here. Players who struggle in 'big matches' may go missing as well so be aware of both in the build-up.
Team meeting
Team meetings can influence your sides morale and mindset pre-match but beware, they can also cause more harm than good. I generally check my Assistant Managers recommendation and if he suggests easing the pressure I hold the team meeting with this approach which can help players who struggle in big matches.
However, if you're outright favourites I would not hold a team meeting at all. Use your Assistants recommendation to guide the decision and your teams odds of success.
Team Talks
I would recommend leaning on your Assistant Managers advice in the pre-match team talk. I treat team talks as separate to team meetings and try to fire my team up in general.
See It Out Tactics
Ensure you have a tactic (pre-loaded) to see the game out should you hold a lead with 10-15 minutes remaining. I use this tactic made by Knap but beware it should not be used before the 75th minute.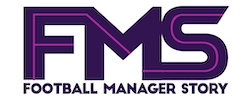 FM 2022 Latest
Welcome to this Football Manager lower league tactic guide. Intro: Hi, I've been playing...

Hi, welcome to a new episode of my save managing Gateshead from Vanarama National...

After the great first three seasons of the Gateshead to Glory story, now it's...

After the great first and second seasons of Gateshead to Glory, in which we...

Welcome to a new series, where Andrew goes Head-to-Head in a Tactics Test. This...

Here at FMS we will be testing and creating the best FM22 tactics throughout...
Subscribe to our Newsletter