Long ago Football Manager was a plug and play database lacking in AI flexibility; I remember guiding Scarborough Athletic to Champions League glory in FM12 using the same tactic from Tier 7 to the top. The 'computer' did not adapt and never 'sussed' me out so squad rotation was a rare, forced occurrence.
I can't remember the year but sometime around FM16 (after the shift from sliders) this all changed and the AI actually developed some intelligence. Intelligence which has evolved since to the game we have today in which a tactic can work for 6 months then break harder than Elijah Price. Often this seems unfair and unrealistic but in reality, we just need to work a little harder for success.
All of this is designed to make FM more realistic, and just as the odds of winning a game in the season depends on injuries, form, fixture congestion and a dozen other factors, the odds of winning an FM game now vary accordingly.
Bookmakers offer bonus codes for new customers like this LeoVegas bonus code to help them get started – a new tactic downloaded off the internet is exactly like that – helps you get started on the right foot. After that, though, you need to use all your skills and knowledge – just like in betting – to manage your team.
So here is how I use squad rotation in Football 2021:
Why I Use Squad Rotation In Football Manager 2021
Simply put, the AI scouts opposition just like we do and after 'x' amount of games a pattern may emerge. If you use the same tactic and same squad game in, game out you will be nullified. This can happen on two levels, tactical and personnel.
Every tactic has a weakness and counter system we hate facing. I regularly see these formations and styles of play used more in the latter half of a season. I like high pressing, attacking play that relies on fast forward-thinking passes. Packing out the centre and specifically DMC can counter that.
To use two DMC's is quite rare and yet the AI does this more often from December to May. This can also be a reputation thing, ie as your reputation grows the AI becomes more negative in its approach.
The second approach involves player instructions. The AI can nullify your danger men based on previous game data. Your Strikers goal-scoring drought is not always down to morale and complacency. Likewise that AMC playmaker could be strangled out of the game.
How I use Squad Rotation in FM 2o21
Changing tactics is not always possible and can be a pain in the ass. I like to build a squad and youth setup with a clear plan to which tactical tweaks just do not fit. So, to throw the AI I rotate my squad heavily.
I have two XI's, an A team and a B team. The A team play all-important, tough matches while the B team feature when I think we can still win. Quite often the Champions League group stages are ideal for a run out. Likewise the Europa League group and early knockout stages often feature my B team which consists of talented prospects capable of holding their own.
Of course the FA Cup is an ideal opportunity and I even use the League Cup as a B team competition. Provided results do not suffer too much the AI will suffer a far harder time in preperation.
As alluded to earlier, squad rotation can also be effective because it manages complacency so this really does work on every level. The hard part? Rotating at the right time, it is key to ensure your A team plays all key matches and never miss more than one game in a row.
I always try and develop Wonderkids through game time so the A/B team approach is perfect for my play style.
Match sharpness and condition can also make up a key part of a players performance and guess what manages that? Squad rotation.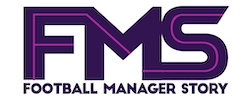 Subscribe to our Newsletter