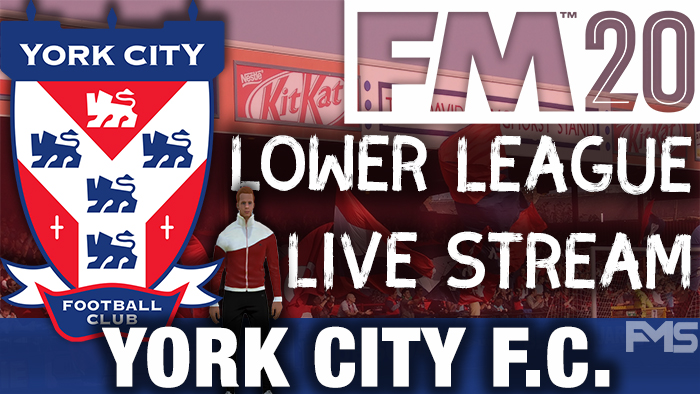 Thank you so much to all who followed on Twitch last night, I really do appreciate your support and loved chatting with you all. For those who missed the Football Manager 2020 live stream, I have uploaded the video below.
---
Want to use the FM 2020 Lower League Tactic from my York City save? Download it here.
---
I will be posting a story update soon going into detail on season one, so if you are looking forward to that this will be a spoiler! If not and you enjoy watching streams while you play, feel free and hope you make the next live stream Sunday from 6:30pm.
Watch Highlight: FMStory Stream | York City | Season 1 | Final Climax & Possible Cup Final from FMStory on www.twitch.tv

Subscribe to our Newsletter