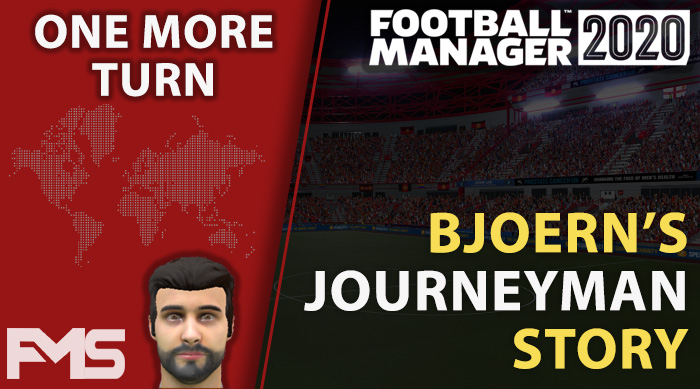 Gabriel's Diary
Palikir, Micronesia — June 12 2019. I've been hopping the islands in this far-away corner of the world for nearly 18 months now. I cherished the solitude. The quiet. The peace. I've come to terms with myself and all that happened. At least I don't drown the memories in bottles of alcohol every day anymore. I feel the time has come to start a new chapter in whatever history book will once tell the story of Gabriel Ameobi. Now what?
Looking back, I've lost a lot. Friends (or what I thought to be), wife, and kids have deserted me for one reason or the other. I haven't kicked a ball or even practiced for more than two years now. And still, if there is one thing that remains from my previous life, it is the love of the sport. Over here in Oceania I've regularly tried to watch games. Papua Premier League. Fiji First League. New Zealand's Premiership. I yearn to get involved again. So I decided to start the new chapter with the only thing I know a bit of: football. I sent applications to a few clubs. Let's see if I can land a job.
Finding a Club
Here we are, at the start of my FM20 journeyman. I start out in Oceania (leagues loaded: New Zealand, Fiji, New Caledonia, Papua New Guinea, Micronesia) in July 2019. I'm unemployed with Sunday League reputation and no coaching badges. My first goal now is to find a club that will allow me to start the quest for glory.
If you look at the history of Oceanian Football since Australia left the FA for Asia, there has been one dominant country among them all: New Zealand. Landing a job in its ASB Premiership would seem the best pathway to winning the Oceanian Champions League and moving to another continent. There are two jobs available right now: Waitakere United (OFC CL winners of 2007 and 2008!) and Hawke's Bay United (predicted to finish bottom of the league). Turns out that neither of them want to take a chance on an unexperienced nobody. Having anticipated this, I also submitted applications in Papua as well as Fiji. And indeed, I'm striking a bit lucky and get a job offer from Ba FC, playing in the Fiji National Football League.
Why is this luck? Well, at the time of my application, Fiji have already played their season since the beginning of 2019. We are 11 games into a 14 match season. Ba FC are leading the table by two points and have reached the finals of both national cup competitions, the Fiji Cup as well as the Battle of the Giants. Honestly, I don't even know why they were looking for a new manager in the first place.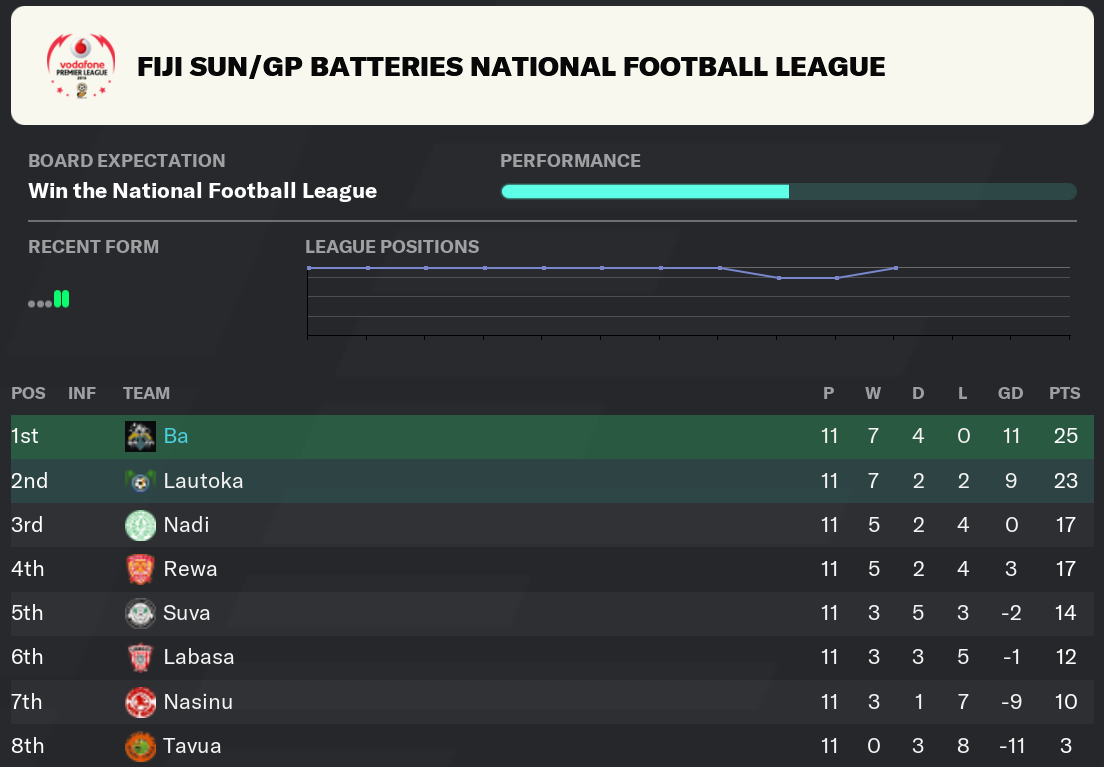 In contrast to other potential options, Ba FC are extremely close to qualifying for the OFC CL (we need 2 points out of the remaining 3 matches, which by coincidence will be against the bottom three teams of the table). Given that they've gone unbeaten so far, this is surely doable. Furthermore, if you remember my self-imposed rules, I am locked into Fiji until I win the top division and a national cup. I have all chances to unlock Fiji within 5 matches (3 league plus two cup finals). Which in turn would boost my reputation as a manager and perhaps open up jobs where I have even better chances to win the OFC CL later if Ba are just not good enough.
Taking Charge
I arrive in Ba on July 12 2019 with one week to go before our next match against Tavua. Ba are a semi-pro team so I don't bother too much with the training schedules. I'm looking into more concerning news instead: there is no backroom staff to speak of except a chief scout and a head physio. I place adverts in the job center, hoping especially for an assistant manager. Looking at my chief scout's attributes, I'm not putting any high hopes in my future backroom staff, though: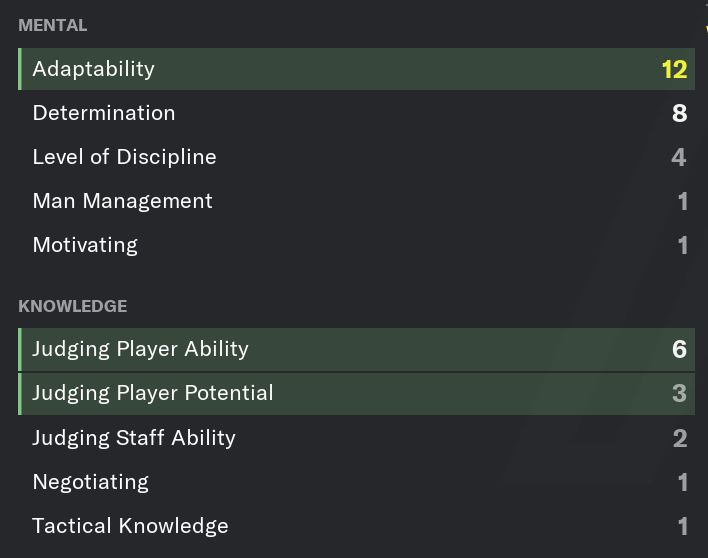 Next up, I have a go at the squad. We have 22 players and I also incorporate the U18 team into my analysis. There are a couple of high-potentials given our status.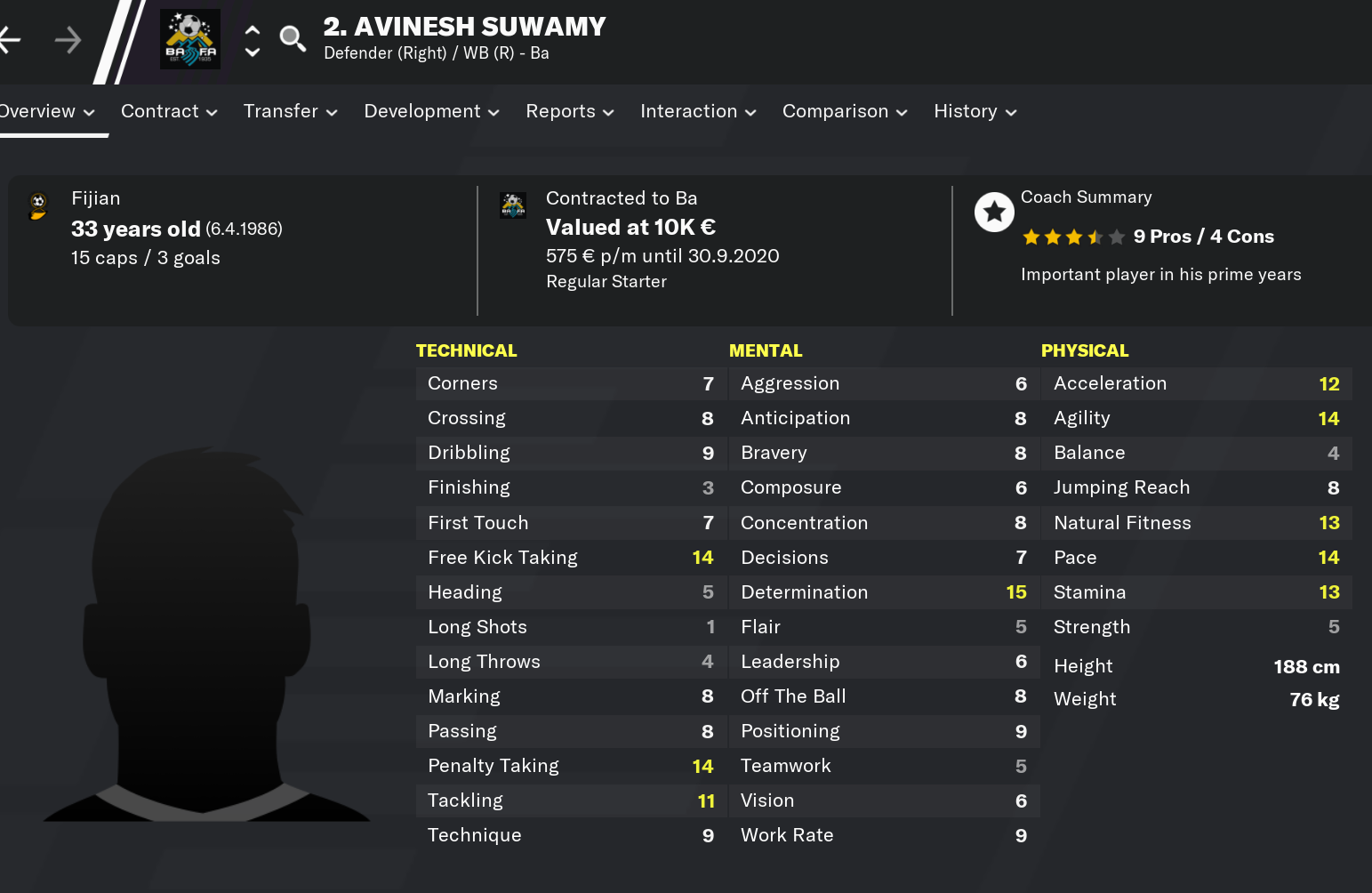 Avinesh Sumamy is already 33 years old. However, his physicals are still okay to play as my right wingback. I hope to make use of his free kick and penalty shooting abilities as well. I will likely need to sort out a replacement by the end of next season.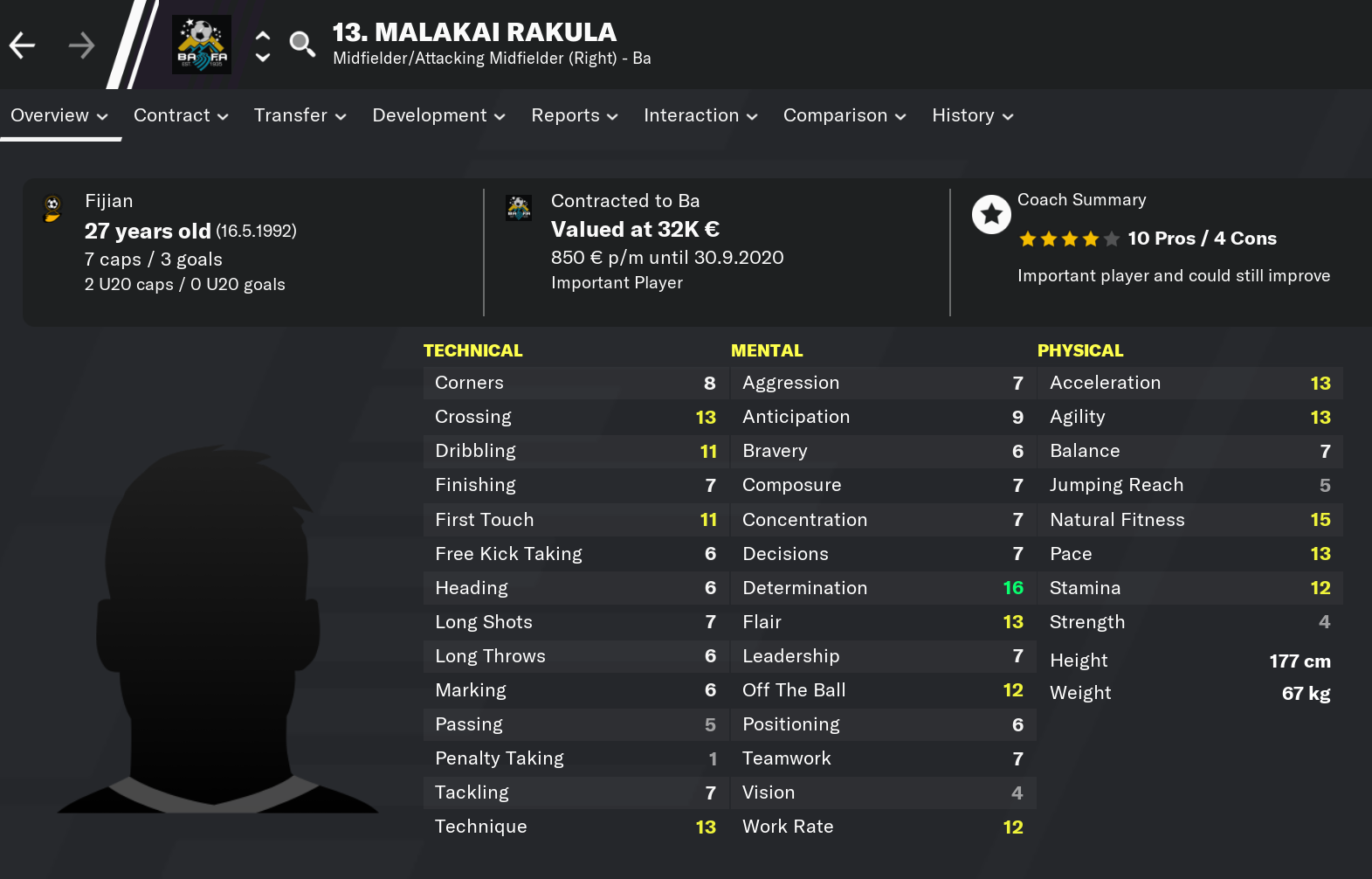 Malakai Rakula is the team's top scorer right now. Looks like a decent winger for me to supply my forwards.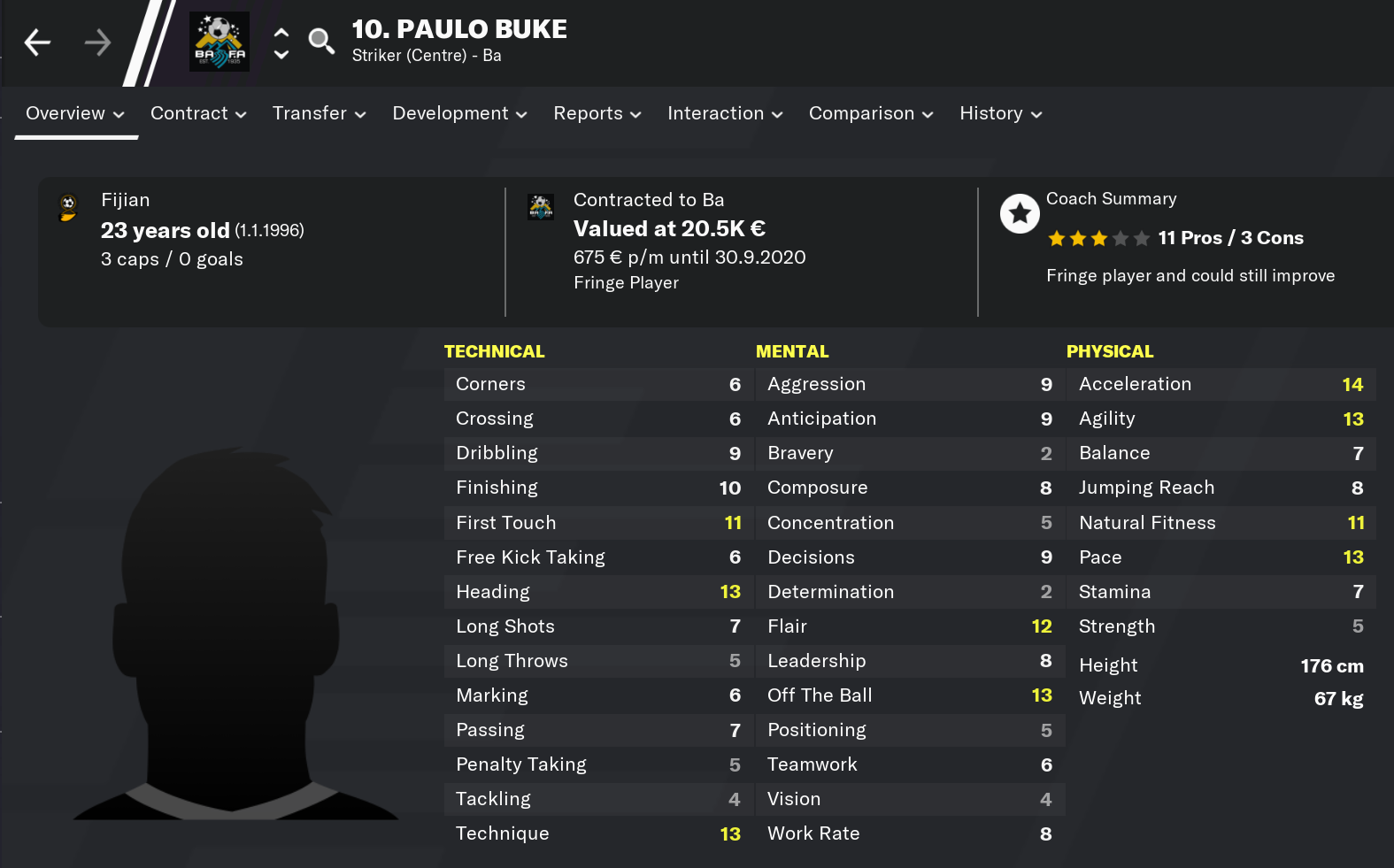 Rakula's opposite on the left side is youngster Paulo Buke. He is quick and seems to be a good shot with his foot as well as his head. Sounds like an Inside Forward to me.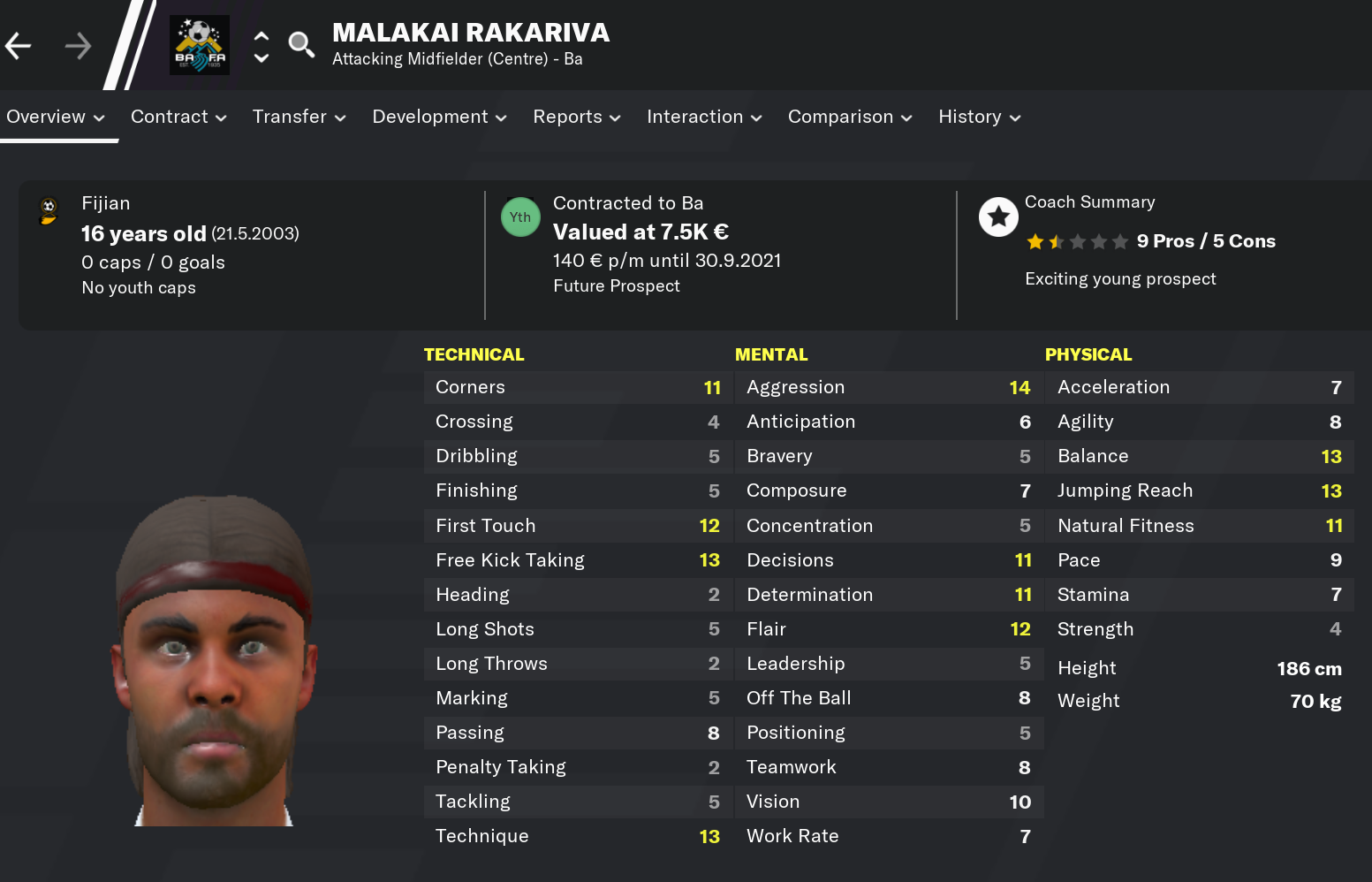 Scrolling through the U18 team, I also discover Malakai Rakariva. At 16, he has amazing technique and his mental attributes are something to work with. I promoted him to the first squad immediately and will try to nurture him through game time every now and then.
Along with the rest of the team, I feel we have some potential on both wings, whereas the central midfield is rather mediocre. I'm also seriously lacking a left wingback. We have a wage budget of 16,000 EUR per month and are below it by 2.4k right now. Looking at the rest of the squad this gives us space for 5 regular players or 2 star players. However, we lack scouts and have no player knowledge to speak of. Also, Ba FC have made it to 1st place with the current squad and I put off improving the team to a later point.
Kicking off
Not a lot to say about my initiation rites as a manager. We beat last-placed Tavua 2-0 in a rather one-sided match. More interestingly, we lose the next game 1-2 to Nasinu in a well-deserved outcome. We fail to create lots of chances (not to speak of converting them!) and get hit on the counter twice. I am already mentally saying goodbye to the league's top position when I learn that our rivals Lautoka have also lost their match — we are still top!

The league stops for another month, in which we are going to play the two cup finals. First, we face mid-table side Suva in the Fiji Cup. We are favourites and all looks bright when Suva see a red card early on. Micah Tommy brings us 1-0 ahead in the mid of the 1st half. However, Suva pull back right before half time and our aggressive shooting in the 2nd half doesn't yield any result. So we go into extra time. We get a corner kick, many players try to hit the ball, and Saula Waqa comes out victorious, bringing us the final 2-1 score. Yay! First silverware in my career!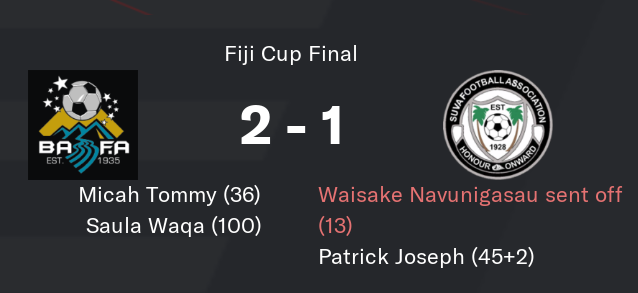 The next match is only two days ahead. We will meet Lutoka in the Battle of Giants final. Lutoka are the 2nd placed team in the league right now and have been the only team beating Ba to the league title within the past couple of years. I sense some rivalry in there and am concerned about my players' lack of rest before the big game. Turns out I don't have to worry. We are dominating the match and playing really well. The 1-0 final score does not reflect that, though and makes Lutoka look closer to beating us than they ever were on this day.

We are going into the last match of the season with a 2 point lead on top of the table. Maths are simple: Win the final game against Labasa and become champions. I tell the boys to go attacking from the start. Labasa are parking the bus, my players are failing to score. We draw 0-0. Is that it? Did we blow the league title on the last day? Again, we strike lucky. Lutoka lose another match, this time against Suva. Ba FC are crowned Fiji Champions of 2019!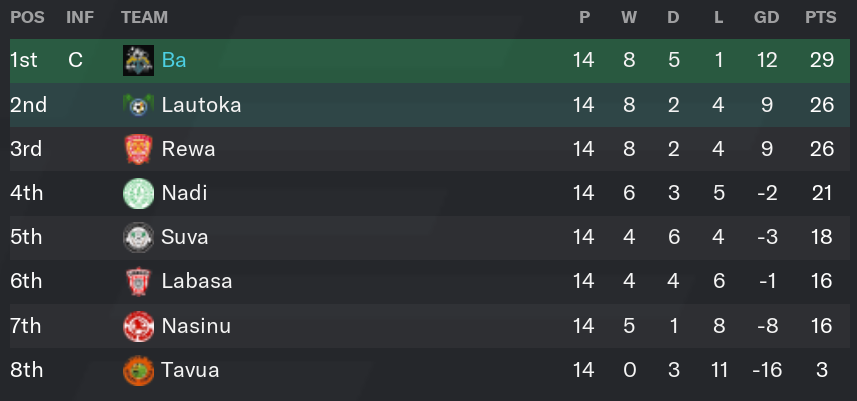 Moving forward
I have to admit this feels a bit cheap. I took over  a top-placed side, didn't play really well, but still won a treble in my first 5 matches in charge. Those 3 titles even place me at rank 15 of the Oceania hall of fame!
Still, I'm aware that the real work will start now. I will have to find a few updates to the team (someone to teach young Rakariva for midfield, a left wingback, maybe a central defender). I will more importantly have to get rid of a few players that have only played 1 or 2 matches all year. And then there's the Oceania Champions League. I'm not having too high hopes given that New Zealand teams are likely to dominate. But I remain optimistic. Especially when I compare our situation to the real-world 2019 OFC CL: after more than a decade with 10 out of 11 winners coming from New Zealand, this year the title went to Hinghiene Sport from New Caledonia. Let's try replicating their success!

Subscribe to our Newsletter