FA Cup final vs Tottenham
Venue: Wembley
Attendance: 90,000
Considering my neglect of all cup competitions I never expected to make a final so soon. With all my EPL fixtures out of the way I decided to field a full strength squad for this match. However, Tottenham were involved in the Europa League final three days ago of which they lost to Liverpool on penalties. So their starting line-up is missing a few key players, most notably Gareth Bale who always seems to cause me problems down that left flank, but drops to the bench to my relief.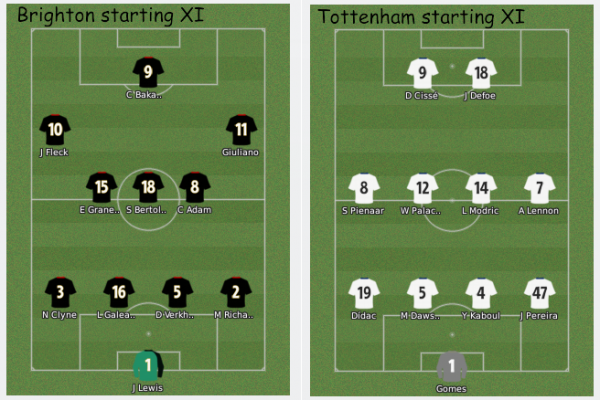 I decided against making a full match video, instead you can watch the match highlights by clicking below.
Watch FA Cup final highlights – Brighton vs Tottenham (click here)
*** Spoiler alert ***
*** Spoiler alert ***
*** Spoiler alert ***
Match stats:

We did it, Brighton won the FA Cup and therefore completed the domestic double. This final really did boast my sides best qualities with some free flowing and attacking football. Our 29 shots to Tottenham's 9 say more than any other stat.
Squad stats and finances
It's time to look through the squad and talk about those who made a difference. I'll try and make this quick due to the posts length. We'll start with both my strikers, Torres scored 32 goals and assisted 11 from 23 starts while Bakambu scored 33 goals and assisted 7 from 37 starts. Both incredible records, Torres played mainly in cup competitions while Bakambu scored most of his goals in the league. Centre back Verkhovtsov deserves a mention, he scored 16 and assisted 8 from set pieces. While the midfield was run by Charlie Adam assisting 24 times and Fleck scoring 14 and assisting 16.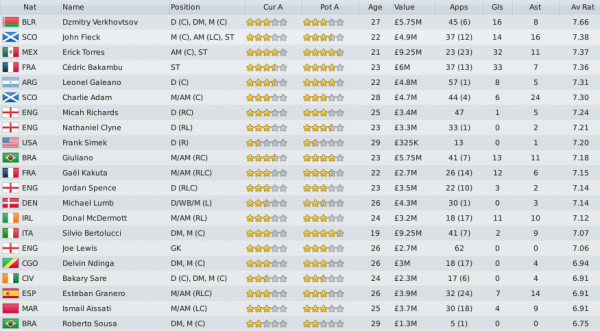 We took a quick look at the clubs finances in December, if you remember the figure wasn't pretty…Brighton were £26 million in the red. However, you all know I plan ahead and due to some nice cup runs and prize money I recouped all the loss and returned to the black. We ended the season with a bank balance of £1.3 million and this sets us up nicely for Brighton's first ever season in the Champions League. :)
Well we'd better leave it there for today, I'm sure your eyes will be hurting a little. Thanks you for joining me and I hope you are enjoying the ride…I Know I certainly am! :) Until pre-season please feel free to ask any questions and I look forward to reading your comments as always.
Also don't forget to vote for who I'll manage in Football Manager 2012. You can vote within the poll below.
Darren Smith: "Which team should I be managing in FM 2012?" Final poll
Malaga (SPA) (35%, 134 Votes)
Norwich (EPL) (32%, 124 Votes)
PSG (FRA) (17%, 67 Votes)
QPR (EPL) (15%, 58 Votes)
Total Voters: 383

Loading ...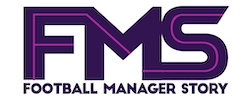 Subscribe to our Newsletter