Hello folks! After a busy pre season in which I went hunting for bargains and free transfers again my Blyth Spartans were ready for the biggest challenge yet: Coca-Cola Championship. Last season we achieved another fantastic promotion against all odds so the question that I'm facing is "could we do it again"? I have no answer to this question right now, we'll just play game after game and we'll see how the season develops.
We had a tough game right from the beginning, away at Leicester. They were close to grabbing a playoff place last season but they finished in 10th place. It was a tough game and honestly we didn't have any chance of winning it. Leicester controlled the game and won it 1-0 as we just couldn't create enough pressure on their defenders.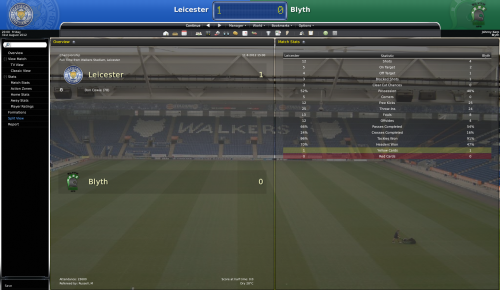 The next game was the Carling Cup first round, we were going to play a League One team, Carlisle. I expected a win and we finally got it after dominating the game. Despite the win I was a bit worried because we allowed them to create too many chances on counter attacks. Anyway, a good win for the morale.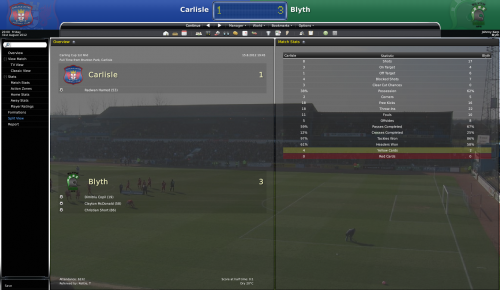 The first home game of the season was against Blackpool, a team that finished 19th in Championship last season. It was another "must win" game and my players didn't miss the opportunity to send the fans home with smiles on their faces. It was a good display of attacking football as we won 3-0 despite missing a penalty kick in the second half.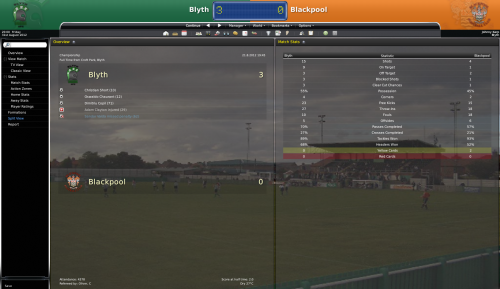 After the solid home win we were facing another difficult away game against Preston, a very good team that finished 9th in Championship last season. Unfortunately we didn't begin the game with the right attitude and we were punished, Preston had the win in their hands right from the beginning. There was a good thing in the defeat, my young striker Christian Short scored again, his third goal in the last three games. We didn't play too bad but our defensive errors in the beginning of the game proved to be quite expensive.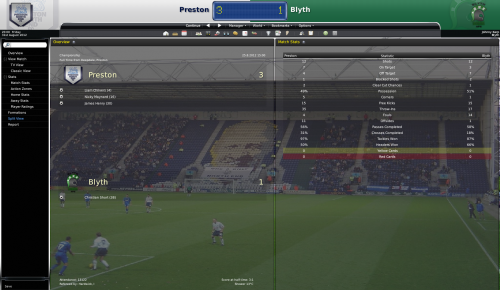 We were not very lucky in the Carling Cup draw as we were pitched against a Premier League team right from the 2nd round. Fulham were to be our opponents and I thought that it would be almost impossible to beat them. The game proved that I was right, despite the 4-3 scoreline the game was not a hard fought one, they controlled it almost entirely. The good thing was that we managed to create a few chances and score three goals, not bad against a way better team.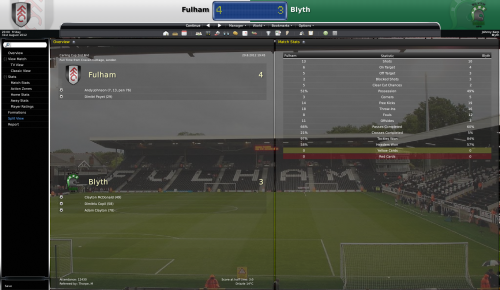 With one win and two defeats we were in 15th place in Coca-Cola Championship but it's still too early to evaluate our perspectives. The next 5 – 10 games might give us a better picture of our strength.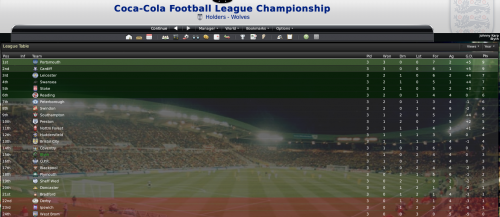 I continued to monitor the transfer market for good players after the beginning of the season and since I didn't find any experienced players interested in playing for Blyth I signed another promising youngster, Portuguese regen left winger Marcio Cavaleiro. He was released on a free by Boavista and although he won't be a first team player soon I think that he has some potential.

So, that's how our Championship season begun, with good things and bad things. The results were not great but we always began the seasons in 1st gear and got going along the way… What do you think about the start of the season? Anybody want to change their predictions? :)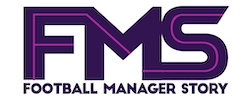 Subscribe to our Newsletter