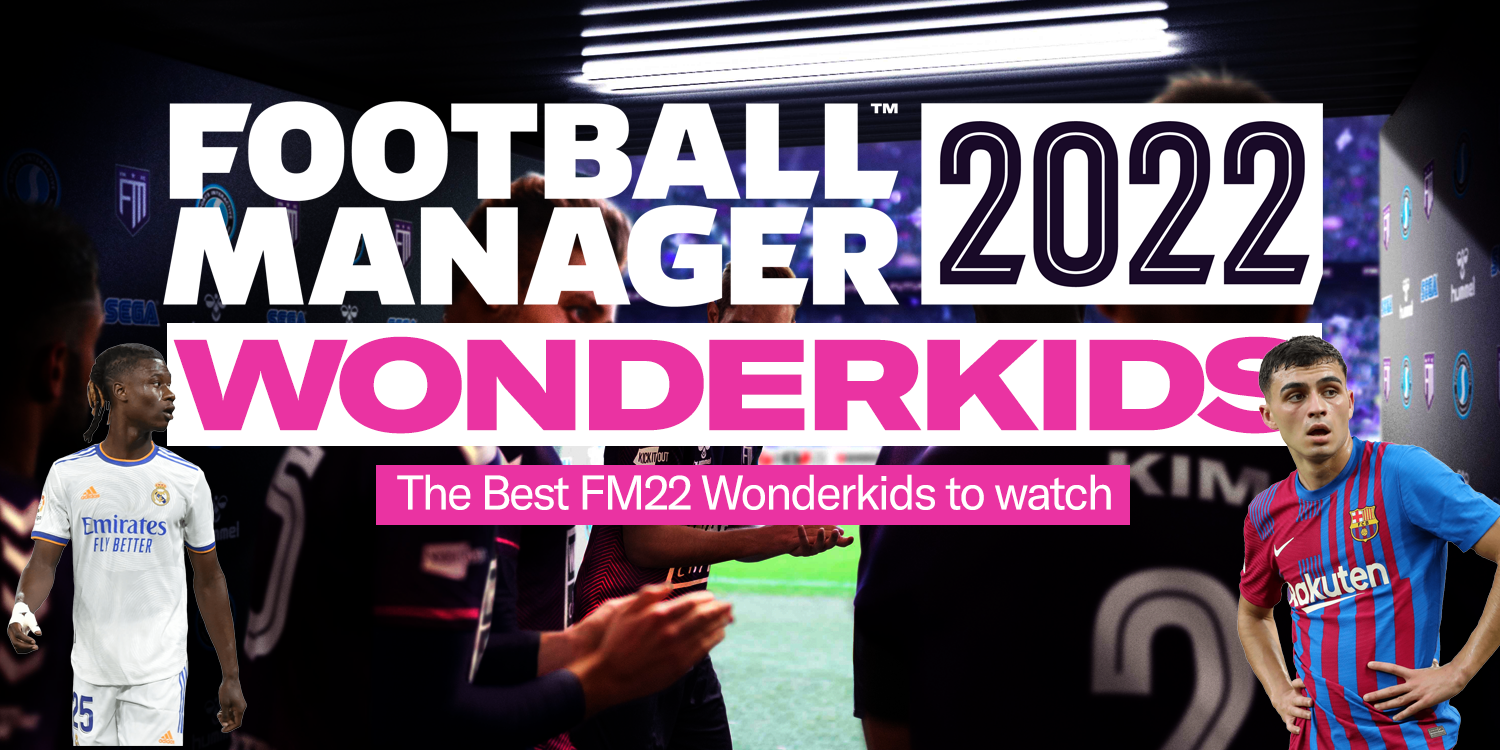 Hi, and welcome to the FMS list for the best FM 22 wonderkids to watch. If you are looking for the best FM 21 wonderkids, you can find the here.
In this list we will start by writing about the best wonderkids who already reached elite ability level, or others with world class potential who are already playing in top European teams, with a few exceptions.
The 2020-2201 football season is over, nevertheless, the already finished Copa America and  European Cup, the 2021-2022 qualifying stages for the European clubs cups, plus the yet to start Tokio Olympics can help us predict which are going to be the best Football Manager 2022 wonderkids we will be trying to sign in as soon as we start our Football Manaher 2022 saves :)
Best FM 22 Wonderkids to Watch for(already stars):
It would be unfair not to state clearly that to sign any of this players at the beginning of our FM 22 saves, we will have to break the bank, this is for sure, we don't see most of these players moving for less than 60 million GBP. :)
1 Best FM 2022 Best Wonderkid to watch Erling Haaland

Already for a few years, the Norwegian striker has become an elite player.
In FM 21 he was one of our favorite wonderkids. We believe he will be the best FM 22 wonderkids.
He is 21 year old and played for Norwegian teams Bryne and Molde, then he was bought by RB Salzburg from Austria for 7.25 million GBP.
And then…. Borussia signed him for the 2019-2020 season for 18.25 million GBP, which will be a great deal, we are expecting that he will be sold to a bigger team in a bigger league for over 150 million GBP.
Haaland is the star for Borussia Dortmund and the Norway national team.
Big teams as Barcelona, Chelsea, Paris St Germain show interested in him during the last months, but found his manager demands too expensive for this unique transfer market as the world return to normal.
He was one of the main players we missed during the last European cup, as Norway failed to qualify.
2 Best FM 22 Wonderkids to Watch: Joao Felix

Portuguese attacking midfielder and forward Joao Felix has been an elite player for a while.
After a few amazing seasons at Benfica, he was signed for the 2019-2020 season by Atletico Madrid, where we saw him celebrating winning the Spanish League under the helm of Aleti's legendary manager Diego Simeone.
He is a first team regular for the Portuguese national team, where he played in the Euro Cup 2021, we believe he will be one of Portugal stars during this decade, though we don't see him reaching the level of Cristiano Ronaldo..
Before Atletico snatched him, Man City and Man United showed interested in signing him, but Atletico had the money they received for selling Griezmann to Barcelona and splashed 112 million GBP to sign the Portuguese star.
3 Best FM 22 Wonderkid to Watch Jadon Sancho

Jadon is a 21 year old English right winger wonderkid who started his career at Watford and was signed by the Man City academy for 125k GBP.
Later on, once again, we saw Borussia Dortmund doing a superb deal, they bought him for only 6.25 million GBP
Man City must really regret letting him go so young and at that price, as for FM 2022 you will be managing him at rivals Manchester United for 85 million Euros.
Sancho, is a regular member of the English national team, he played in the Euro Cup where unfortunately we saw him missing his penalty in the shootout in the final against Italy..
Despite his young age, this youngster managed to be called 22 times by Gareth Southgate to play for England. For sure one of the best FM 22 wonderkids to watch.
4 Best FM 22 Wonderkids to Watch: Alphonso Davies

Alphonso Davies is a player product of the Canadian Vancouver youth academy who was signed by German giant Bayern Munich for the 2018-2019 season for 9 million GBP, an exceptional deal.
Already a star for the Canadian national team with many caps, Davies is already a first team player for Bayern Munich where he appeared 31 time during last season.
He won the Clubs World Cup in 2020-2021 where we saw him performing very well.
At 20 years old age, he plays along the left side of the pitch and we think he is a perfect replacement for Alaba, who moved to Real Madrid.
5 Best FM 22 Wonderkids to Watch: Dejan Kulusevski
The Swedish right winger born in Solna 21 years ago, is already a first team player for Italian Giants, Juventus.
Wonderkid Dejan started to practice football at Swedish team Brommapojkarna.  Then Italian Atalanta bought him for only 135k GBP, to later on sell him to La Vecchia Signora for for 32 million GBP. After a loan spell in Parma, where he showed off his skills , he became a first team regular for the Cristiano Ronaldo team.
We saw the Swedish star showing a fantastic form during the Euro Cup playing for the Swedish national team. He was a regular in the first XI for the Scandinavian squad.
6 Best FM 2022 Wonderkid to Watch Phil Foden

Phil Foden is a player that we've been seeing climbing the ladder of the Manchester City youth academy teams for several years.
This English wonderkid is 21 year old, and very quickly he managed to become a member of the Citizens main squad for several seasons.
With 9 international caps, Phil also played for the British team in the last Euro Cup. where they reach the final.
Bad luck for this player, he lost 2 huge finals within weeks with England and Man City in the European cups. Nevertheless we are sure he will be one of the best FM 22 wonderkids to manage in our teams.
It is guaranteed, that Foden will be looking for revenge next season and will train hard to improve even more his already impressive current ability.
7  Best FM 22 Wonderkid to Watch Ferran Torres

The 21 year old Spanish right winger wonderkid Torres, is a product of the Spanish Valencia academy team.
Last season he was bought by Man city for 21 million GBP.
He already snatched 17 caps and 8 goals for Spain national squad.
Ferran played in the Euro cup under Luis Enrique management this summer.
During his first season at Man City, he played in 36 games scoring 13 goals. More than a promise, we believe Ferran is already a reality.
8  Best FM 2022 Wonderkid Pedri

Pedro Gonzalez Lopez, Pedri is one of the player with more potential in Europe.
We find hard to believe that Barcelona bought him from Las Palmas for only 4.5 million GBP just one year ago.
The Spanish 18 year old wonderkid already played the Euro Cup for Spain, and has 10 caps for the Iberic National team.
During the 20-21 season we were delighted to watch such a gifted youngster. He already become a first team player for Elite squad Barcelona, and he is labelled as the new Iniesta.
BEst FM 22 Wonderkid Pedri, played 37 games in the Spanish La Liga 2020-2021 season.  He played really well in the league and in the Champions League too.
9  Best FM 22 Wonderkid Bukoyaka Saka

Saka, an already well known English 19 year old wonderkid left winger for the English football fans. He came out the famous Arsenal youth academy, and soon became a member of the Gunners main squad.
Bukoyaka played for England in the Euro Cup this summer and did pretty well, considering his age.
Sako has 9 caps and one gol for English national team managed by Gareth Sotuhgate.
10  Best FM 2022 Wonderkid Vinicius Junior

Vinicius Junior is a 20 year old Brazilian best fm 22 wonderkid.
A youngster of the famous Flamengo academy, Vinicius was bought by Spanish giant Real Madrid for the 2018-2019 season after paying 40 million GBP.
Vinicius first drifted between the main squad and the Real Madrid  B team. Eventually during the 2020-2021 he got 49 appearances in Real Madrid main squad,
We believe he can be the next Neymar or……….the next Robinho..
Vinicius played 5 games for Brazil in the last Copa America where Brazil lost the final against Argentina.
11  Best FM 22 Wonderkid Ansu Fati

Born in Guinea Bisseau, the 18 year old wonderkid managed to play at a high level and score many goals for the Barcelona first team since the early age of 16.
As he is also Spanish, he already got 4 caps for Spain National team. The Spanish Manager Luis Enrique hurry up in calling him, as the Portugal also wanted as a national squad player.
Unfortunately due to a serious injury he missed the last half of the 2020-2021 season for Barcelona.
We also missed him in the Euro Cup with Spain, where we were supposed to watch a superb wonderkid.
12  Best FM 2022 Wonderkid Aleksander Isak

Alexander Isak is the only player in this list that doesn't play for a top European team, but as he is one of the Swedish national squad star and a Real Sociedad first team regular, we decided to include him.
The 21 year old Swedish centre forward has an extensive career despite his young age.
Isak already played in AIK Solna, Borussia Dortmund, Willem(on loan) and Real Sociedad
Years ago Real Madrid, Liverpool and Chelsea showed interest in him, but he finally landed in the Basque team,
During the last 2 seasons the Swedish wonderkid became a first team player at Real Sociedad scoring 17 goals during the 2020-2021 season.
Capped 26 times, he showed a great form in the Euro Cup for Sweden.
We expect that sooner than later he will be signed by an European elite team. Manchester United Arsenal and Real Madrid have shown interest in signing this swedish wonderkid.
13  Best FM 22 Wonderkid Reece James

Wonderkid James, isa 21 year old English right back from the Chelsea academy.
Reece already managed to secure a spot at Chelsea's first team where he won the Champions League in the final against Guardiola's Manchester City.
With 7 caps, he was member of English squad in the last Euro cup. With only one game played for England in this cup, he will have to fight for a place with fantastic Liverpool right back Trent Alexander-Arnold, Kyle Walker and Trippier.
14  Best FM 2022 Wonderkid Sandro Tonali
We've been signing and managing Tonali for several years in the FM community.
After a few seasons playing for Brescia, the 21 year old Italian defensive midfielder, moved last year to Italian giants AC Milan for 27 million euros.
A first team regular for the Milano team, played 37 matches during the last season.
Sandro has 4 caps for Italy, but missed the Euro cup won by the Azurra. Nevertheless we believe he will become a star for the Azurra, following the steps of De Rossi, Pirlo, Ancelotti.
15  Best FM 2022 Wonderkid Eduardo Camavinga

This amazing wonderkid have been pointed by the Football Manager database in the last editions since he was a teenager. We believe he is one of the FM 22 wonderkid with the biggest potential and with the biggest current ability.
Proof of this is that Spanish mega rich Real Madrid bought him for the 2021-2022 season from Rennes, paying 31 million Euros.
Eduardo plays for the French national team, though he was borned in the Congo.
16  Best FM 2022 Wonderkid Nuno Mendes
Nuno Mendes was in my opinion the best left back wonderkid in FM 2021.
Looks like it was not only me, as Paris St Germain signed him on loan for the current season and have been putting some good displays in the current season.
At 19 years of age, Transfermarkt value the Portuguese wonderkid in 40 million Euro, my guess is that if Paris St Germain is allowed to buy him as a financial fair play, they will purchase Nuno from Sporting Lisboa next year.

"Bonus track"   FM 22 Wonderkid Luka Romero, the new Messi?
We believe this player is going to be one of the top players in the world during this and next decade.
Luka Romero Bezzana was born in Mexico 16 years ago from an Argentinian family, at the age of 3 they moved to Spain, so Luka holds this three citizenships.
Barcelona tried to sign him at 9 years old but was not allowed to. Later on he was signed on a youth contract by Mallorca. This wonderkid is the youngest player who ever played in La Liga, with only 15 years old.
After a couple of seasons and 10 appearances in the Spanish team, he was bought by famous Italian team from Rome, Lazio.
The attacking midfielder has yet to decide for which national team he will play, being Argentina and Spain the top options, despite being born in Mexico.
As they did with Lionel Messi, the Argentinian board were very fast to called Luka to play for a U15 South American youth cup where he played in 6 games scoring 2 goals. In 2020 he was called to play for Argentinian U19 in the French Montaigu Tournament, which ended up being cancelled due to the worldwide health situation.
At the young age of 16, wonderkid Romero has 6 caps and 1 goal for the Argentinian youth teams.
Hope this list of players made you feel excited towards the launch of Football Manager 2022, and anxious to start signing and managing all this amazing young talents.
We will be adding more players to this list and keep on updating it as the summer transfer market keep on moving and bringing new signings.
Sources: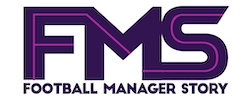 Subscribe to our Newsletter