Hi, and welcome to this Best FM 21 Tactics Patch 21.4 Concerto 4-2-4 FMsS post.
You can read about and download this tactic here.
Best FM 21 Tactics Patch 21.4 Concerto 4-2-4
Dont't copy the tactic from the images, go to this link, read and downloaded it as this tactic has many player individual instructions, and special tips.
I've been playing FM 21 with over achievement performances using Darren's Smith Concerto tactic in previous patch versions, this time, I decided to give it a go and see how it performs in the latest 21.4 patch.
But first, I have to make it clear that I am not a great FM player as Darren is, so have that in mind when looking at how I did testing this tactic with Wolverhampton Wonderers.
During the pre season I realized I needed to improve the squad, specially up front and in the wings.
I brought Leicester wonderkid Luke Thomas on loan., I signed Brazilian experienced winger Taison from Shaktar Donetsk, both to play in the first team.
To play as rotation players and to give depth to the squad I bought Viktor Fischer from FC Kovenhavn, and from Barcelona Portuguese wonderkid Trincao.
I set the save to start the closest to the first match of the season possible, with 3 weeks for pre-season and friendlies.
I used FMS amazing training schedule created by Darren Smith.
The FMS Concerto tactic has 2 versions, the 4-2-4 with two wide attacking wingers and the 4-4-2 flat version for away and difficult matches.
Here are the results.
Best FM 21 Tactics Patch 21.4 Concerto 4-2-4 – League and Cup Matches
Best FM 21 Tactics Patch 21.4 Concerto 4-2-4 League Standings Mid Season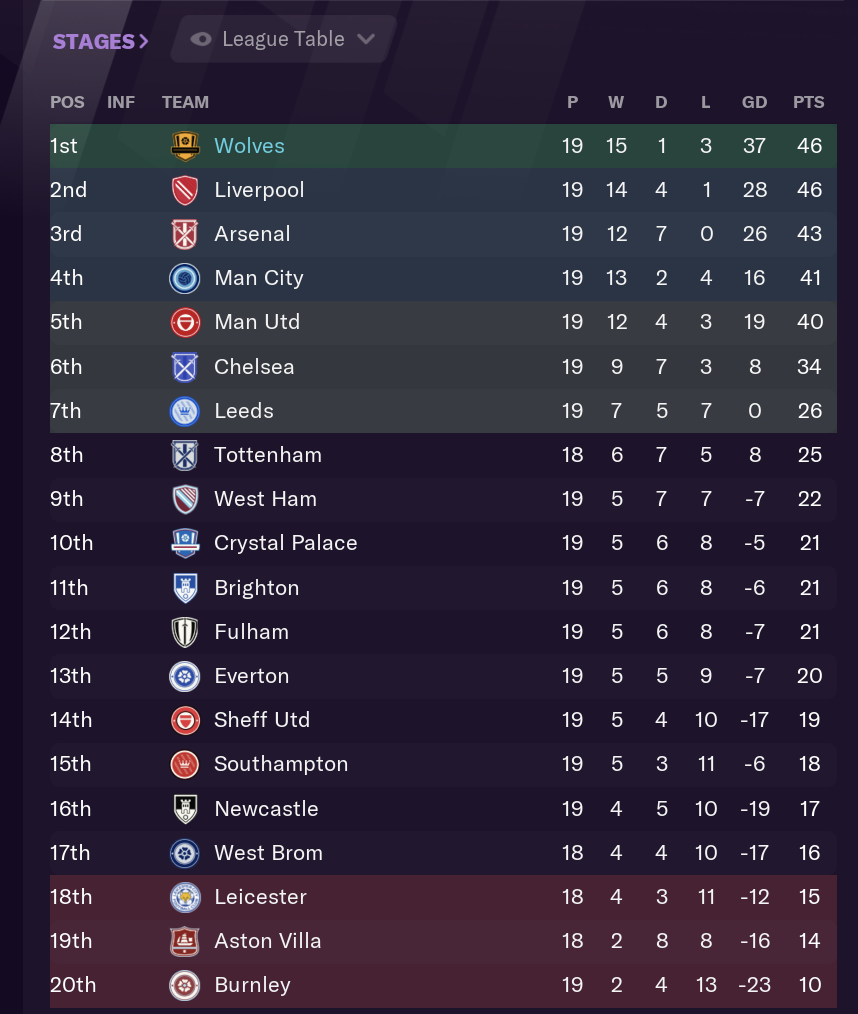 Unfortunately we got kicked off by penalties from the Carabao Cup by Man United.
I managed to finished first in the Premiership, leaving points behind after loosing with Man City, Liverpool and Leicester, and drawing a game 0-0 with Arsenal.
First Team and Ratings

Mexican star Raul Jimenez was the best player scoring 16 goals in 19 games.
The only player with an under 7 average rating was Belgium midfielder Dendoncker, with 6.93.
Semedo gave 8 assists and Taison 7, the Brazilian experienced winger was a great signing for my team.
Rotation Players and Ratings

Football Manager 2021 Tactics Patch 21.4 Concerto 4-2-4  with Leeds United
I also tested it really fast with Leeds United, again, with very good results, only loosing against Arsenal and Liverpool, in a match in which we had more shots on goal and deserved at least a draw.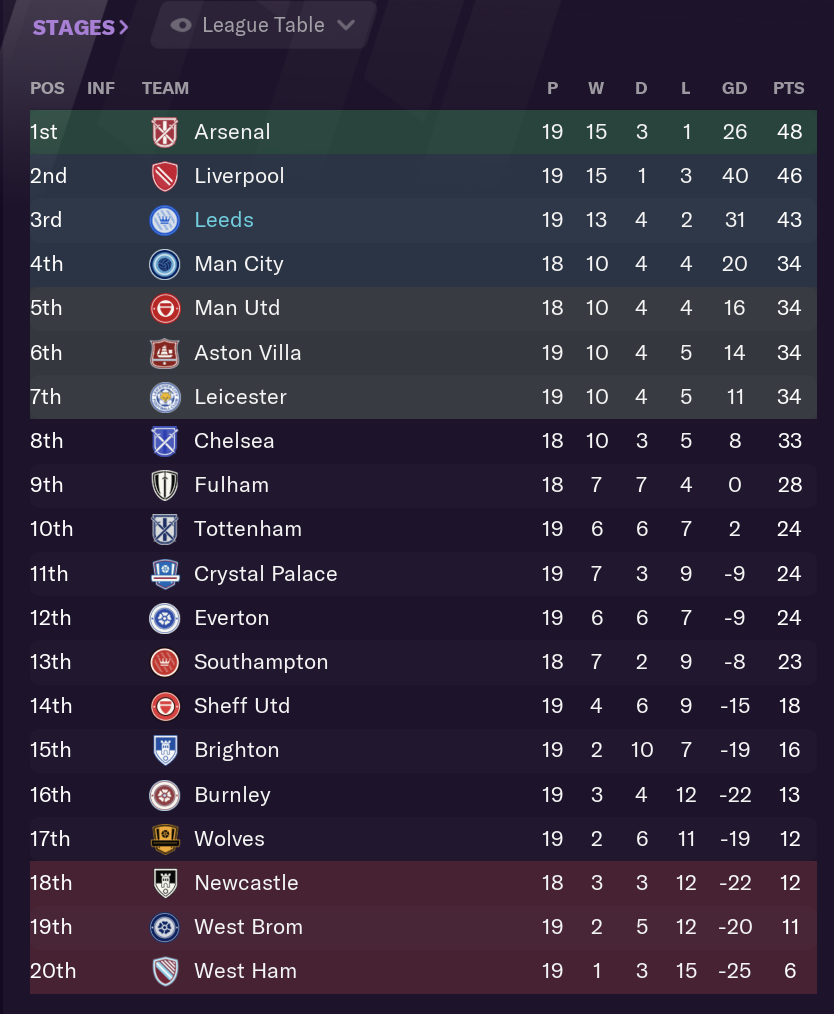 Leeds Match Results with Concerto Tactic 4-4-2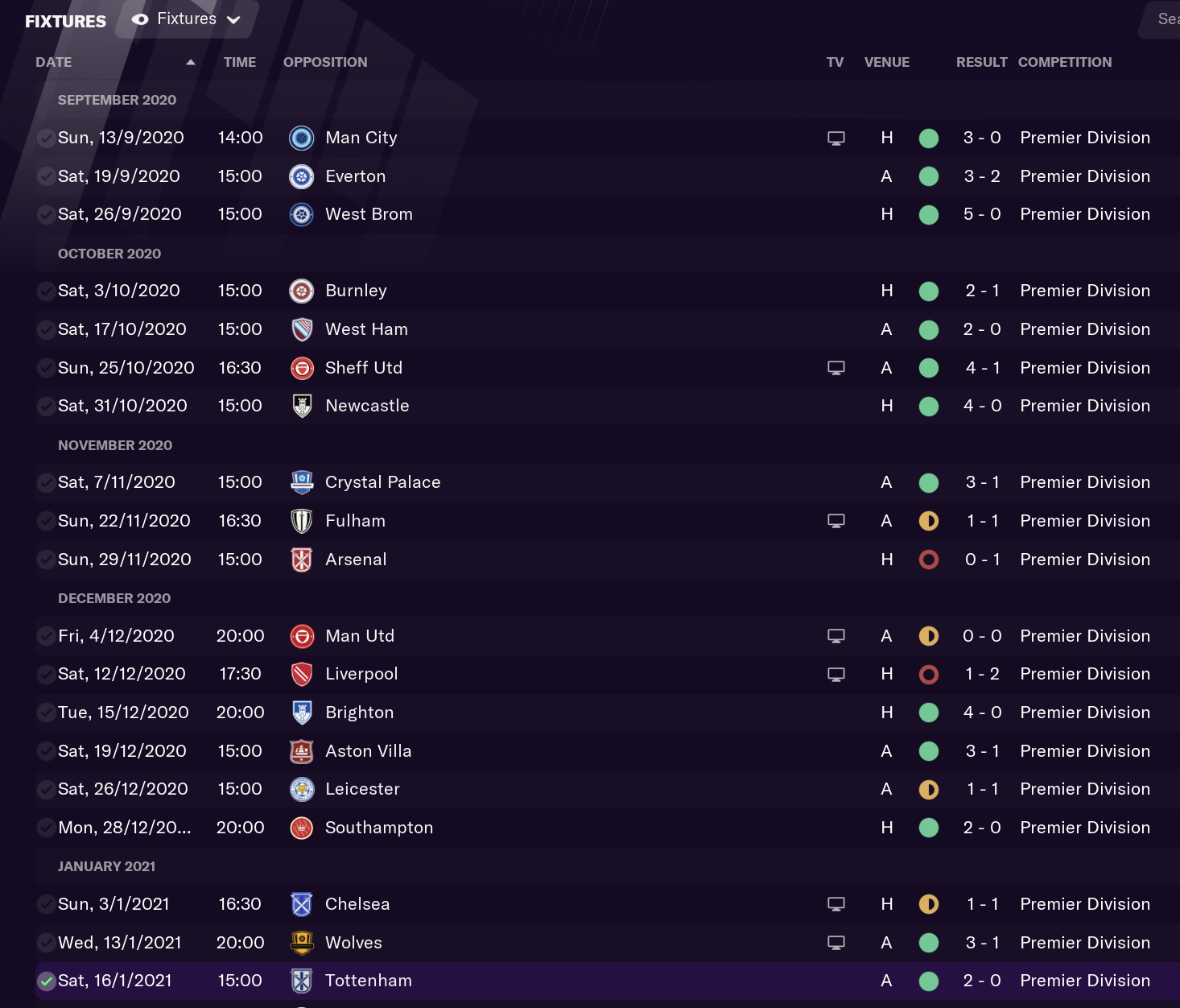 So now you can see, Concerto 4-4-2 tactic works fantastically on FM 21 patch 21.4
You can read about it and download it here. Give it a try and good luck!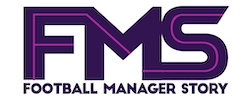 Subscribe to our Newsletter