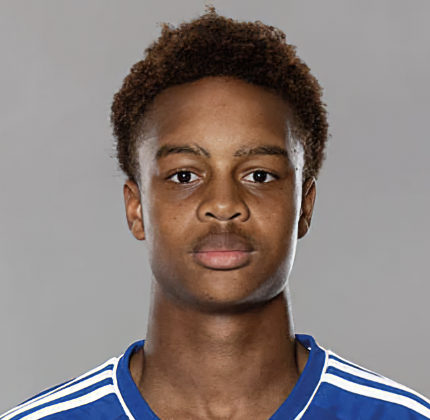 Assan Ouedraogo FM23 Wonderkid
Age: 16
Position: Central Midfielder, Central attacking Midfielder, Central Defensive Midfielder, Right Midfielder, Left Midfielder, Right Winger, Left Winger, Striker, Forward
Roles: Regista, Segundo Volante, Ball Winning Midfielder, Mezzala, Advanced Playmaker, Box to Box Midfielder,Attacking Midfielder, Shadow Striker, False 9, Advanced Forward, Pressing Forward, Winger, Inverted Winger, Inside Forward, Wide Playmaker, Wide Midfielder, Defensive Winger
Club: Schalke 04
Nationality:  Germany / Burkinabe
Value: £1.7/ £3.5 million.
Hidden Potential: CA: 91 / PA: -85(140-170)
Assan Ouedraogo FM23 Wonderkid in 2022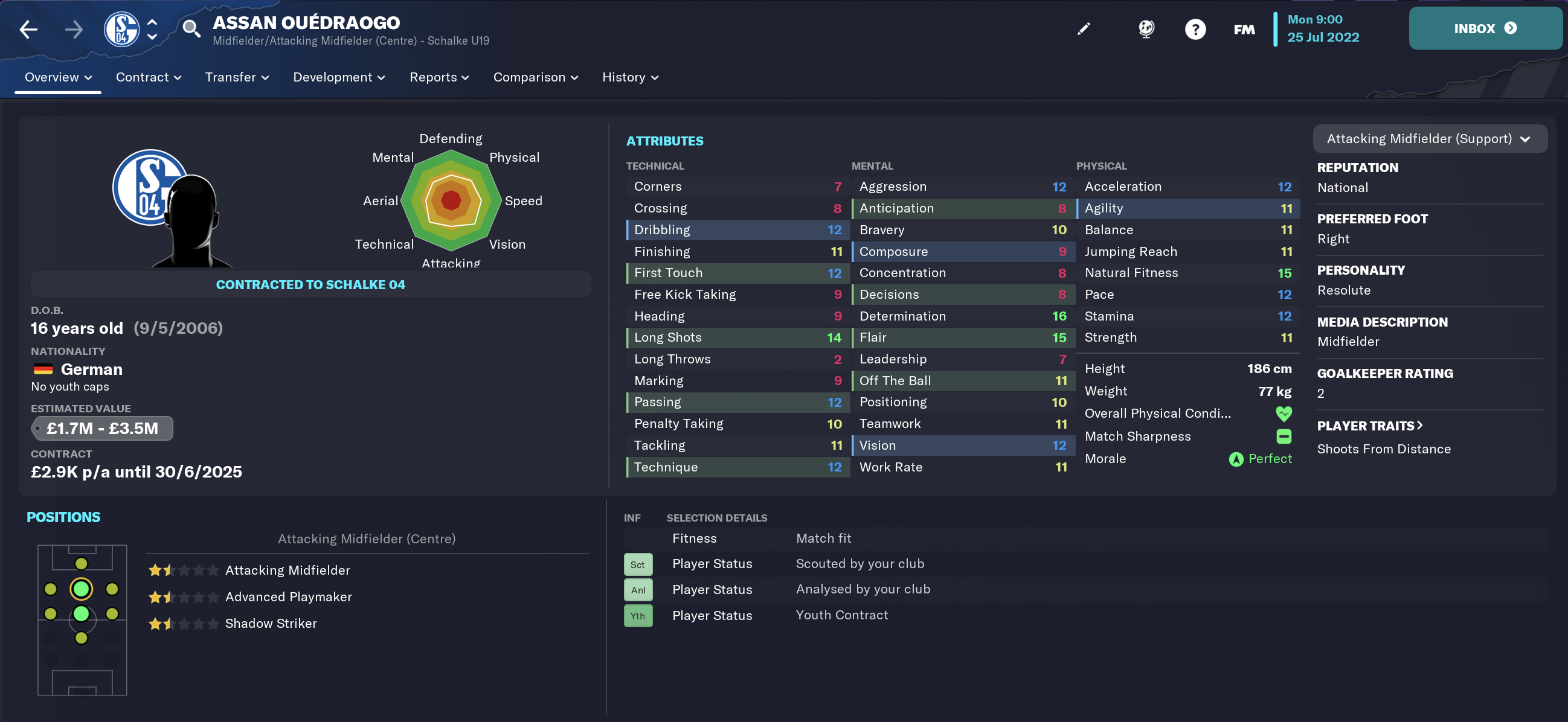 Assan Ouedraogo FM23 Wonderkid Scouted for Man City in 2022
Ouedraogo's Agent Demand to Man City at the Save Start
Wonderkid Assan Ouedraogo profile aged 24 in the year 2030
Assan Ouedragogo career history until 2030
For all the best Football Manager 2023 wonderkids click here, from cheap bargains to worldclass prospects.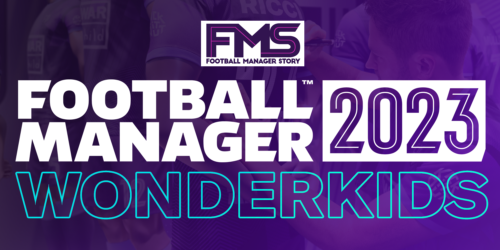 Assan Ouedraogo Fm 2023 Wonderkid Summary
Wonderkid Ouedraogo is a 16 year old young player with Championship current ability standard at the beginning of the game.
Assan is also very cheap, considering his potential ability to become an elite leading player in the English Premier League.
To sign the German youngster, if you are managing in England you will have to wait as he doesn't want to move to England yet.
In our save Ouedraogo moved to Hoffenheim after several years in Schalke, to be bought later on by Manchester United for 58 million gbp.
The wonderkid has lots of positive cons like consistency, adaptability and well rounded attributes that makes him a superb versatile player who can perform in many positions and roles.
Conclusion:
Ouedrago is a very young cheap player with elite level potential who can be moulded to play in many different roles and positions. In our save, he develop more into an attacking creative midfielder. Personally, I would sign him, specially If I were managing in Germany.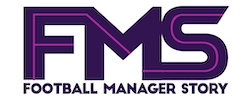 Subscribe to our Newsletter