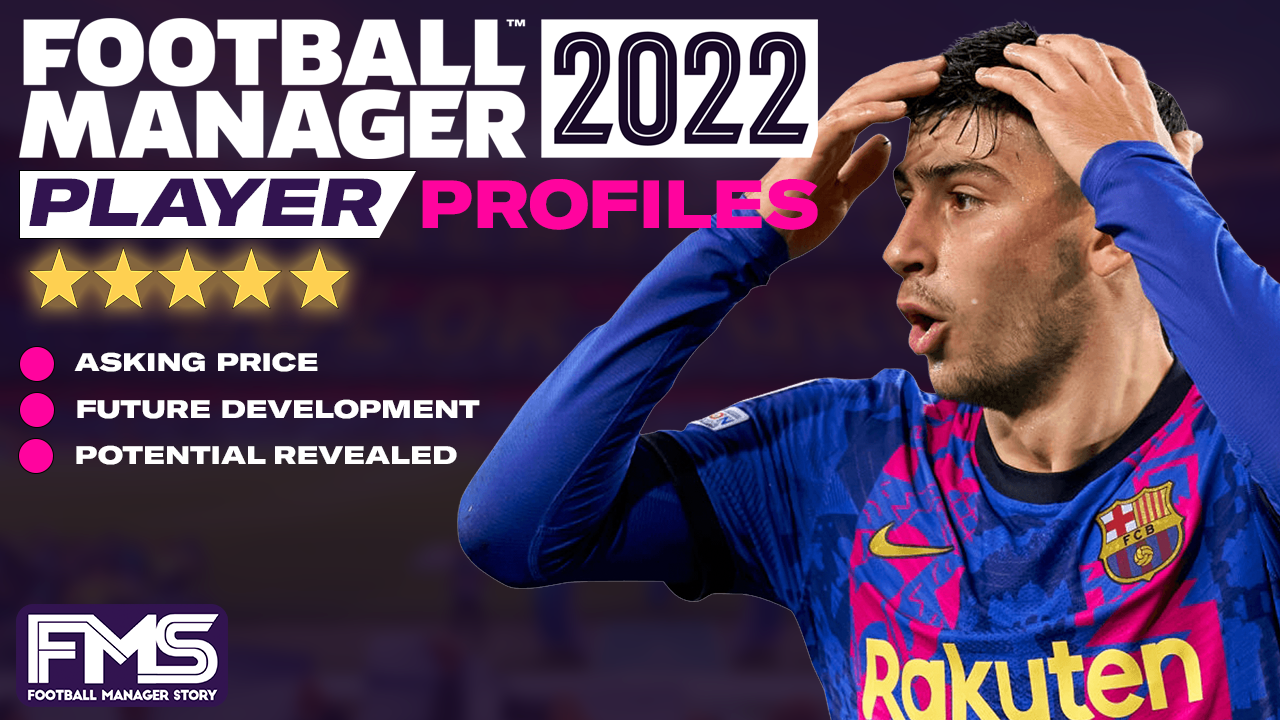 Hidden Potential: PA: 160-190
This was supposed to be the season of Yusuf Demir. Loaded to Barcelona from Rapid Vienna, with the option to buy for just 10 million.
Things have not gone well though. After just nine appearances, it seems the Barca board have already made their mind up. Rumours suggest if he plays one more game the deal becomes permanent, which explains why he's not featuring.
However, Barca's loss could be set to benefit a Bundesliga club in January.
In Football Manager 2022, the 'Austrian Messi' is still set for big things, even if the Catalan giants don't agree. Considering he still has a release clause of 10 million.
To be able to pick up someone with a very high potential for such a low price, is a deal which can't be missed.
Yusuf Demir FM22 profile (2021)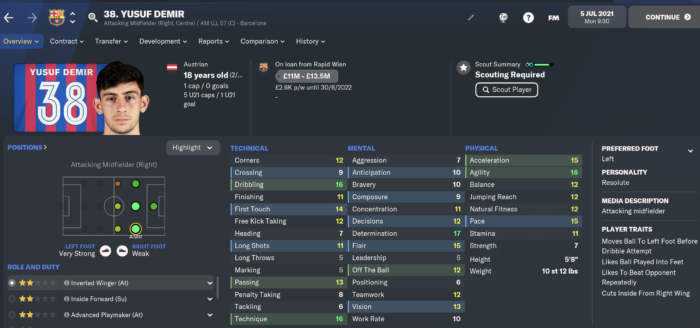 Roles: Inverted Winger, Inside Forward, Advanced Playmaker, Attacking Midfielder, Shadow Striker, Winger
At this stage of his career, you can still mould Demir to be anything you want him to be. His Positioning of 6 perhaps takes away the chance of being a Central Midfielder. Attacking is where he is best. Dribbling 16, Technique 16 and his Physicals suggest he is better out on the wings, cutting inside as his Crossing is 9.
If you can improve his passing and vision, he could be an excellent Mezzala, but with Finishing 11, there is an excellent Shadow Striker in there.
Yusuf Demir FM22 Wonderkid 2026
In 2026, Yusuf Demir looks incredible. His Passing is up to 16, with Vision 15. You could have him playing as a AP, AM, or Mezzala. He's quick, he runs through the centre, which would help as an Inverted Winger.
Inverted Winger seems to be the best role for Demir at 23 years old. It would be a shame to waste those physicals through the middle. You want him taking on defenders and making them commit.

---
For all the best Football Manager 2022 wonderkids click here, from cheap bargains to world class prospects.
---
Summary
Barcelona in FM22 seem to have mirrored the views of the real life team as they failed to trigger his release and he has ended up at Wolves in 2022 and stayed there for what is about to be his fifth season.
Disappointingly, he hasn't really produced in the Premier League, despite having excellent numbers.
No more than six goals, only three assists max. Is it the player, the formation, or the team. We'll never know.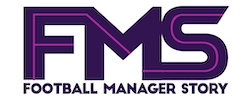 Subscribe to our Newsletter