Hello dear friends, I hope you are already having fun with our World Cup predictions contest. Having fun is more important than winning the copy of Football Manager 2011, isn't it? :) Here are tomorrow's fixtures, enter the contest and join the fun! If you are new to the game please check out the rules before entering. You can also still submit your predictions for today's games before each game's kick off here.
12:30 GMT   Algeria vs Slovenia Group C
15:00 GMT   Serbia vs Ghana Group D
19:30 GMT   Germany vs Australia Group D
Good luck to everybody!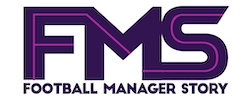 Subscribe to our Newsletter