Hello folks, there weren't too many points scored today in our contest. First Serbia beat Germany and I was the only one to predict that result :) Then Slovenia and the USA earned a hard fought and spectacular 2-2 draw and only five of you got that result right but not the exact score. And last but not least England were disappointing yet again and only managed to get a goalless draw against Algeria. There was only one user who predicted the draw, congratulations Matt! Now let's see how you stand in the race to win a copy of Football Manager 2011!
World Cup Predictions Contest Rankings 18th of June
1. Lye 27 points
2. Majk 22 points
3. Chris @ chester 21 points
Callum 20
Ravenie 19
Sears 19
Taylor091 19
Mariano 18
Johnny Karp 18
ChroMe 16
Matthew 15
Martin 13
Chris 13
markjulian 12
Laxeyman 12
Zheljo 11
Matt 9
MisterC 9
dami 8
Burak_gs 8
Krishn 8
Kayonga Bernard 7
Riza 6
Kofte101 4
Cory Berman 2
MartinH 1
As always, please check your scores and let me know if I made any mistakes in calculating your points.
For the new participants and for those who want to join the contest don't forget to check out the rules. Anybody can still join the contest, the race is still wide open!
On to the next games:
June 20th Fixtures
12:30  GMT   Slovakia vs Paraguay Group F
15:00  GMT   Italy vs New Zealand Group F
19:30 GMT    Brazil vs Ivory Coast Group G
Thanks for participating and good luck!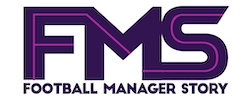 Subscribe to our Newsletter