Hello dear friends, the third day of the World Cup is now over and I guess you are curious to see the contest rankings and who is in pole position in the race to win a copy of Football Manager 2011. OK, I won't make the introduction any longer, let's see the rankings:
As you can see the race is pretty tight, anybody can win! Even if you enter the contest now you can bounce up to the top of the table if you get two exact scores right!
10 points – Majk, Lye
9 points – Callum, Mariano, Chris @ Chester
8 points – Chris, Matthew, Krishn
7 points – Kayonga Bernard, Johnny Karp
4 points – Matt, Ravenie, Taylor091
3 points – Laxeyman, Sears, Markjulian
2 points – Martin, Dami, Riza, Burak_gs
0 points – ChroMe, Cory Berman, Zheljo, MisterC
Please let me know if I have made any errors in calculating your points.
For the new participants and for those who want to join the contest don't forget to check out the rules. On to the next fixtures then:
June 15th Fixtures
12:30 GMT New Zealand vs Slovakia Group F
15:00 GMT Ivory Coast vs Portugal Group G
19:30 GMT Brazil vs North Korea Group F
Good luck everybody!
P.S.: How about those Germans eh…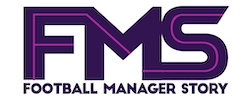 Subscribe to our Newsletter