Howdy all!
First things first, an update on the maximum cheating Salisbury story! We came back from 5th place to win the league, setting goals and points records along the way. Shocker isn't it? I'd love to be able to attribute such a magnificent promotion to my superb managerial skills, but we all know I just pushed some buttons and made some uber players. Oh well, it was still amusing.
Now for the real reason behind this post: I want some opinions! This isn't a "what should I do?" request, more so a "which do you prefer?" question. I've seen several styles of story telling with Football Manager, and while they're all interesting, some seem to have more of a following than others. Here are the major styles I've noticed:
News Story Style – I've seen this a lot over at Sortitoutsi, and a little bit in our own forums as well. This is the one where players write their stories as a series of news articles, usually from "BBC" or "SkySports". Frankly, it's probably my least favorite, but I've seen some nice stories with this format (I've also seen more than a few stinkers).
Casual Style – I would define "casual" style as how most of us here on FMS write. Rather than writing as if the game were real life, we just write our progress in our save games. Some of us flair it up, while other others stick to a more basic "we did this, this, and this". This seems to be the most common format, and can be done as individual game updates, monthly updates, or even season-long updates. They can be absurd or serious, or any range in between. This is how I've personally written most of my updates.
Diary Style – This is the rarest style I've seen, but easily the most creative. The updates are written as diary entries, usually from the point of view of the manager. They tend to go beyond just game reports and transfers, and delve more into the character and thought processes of the fictional manager. I don't think I've read a bad one of these yet, but I imagine it alienates folks who are mostly just after pictures.
Forum Style – As the name would suggest, this is a style you typically see on forums. It consists of extremely brief updates, usually containing just a few games, or a single marquee transfer, or some other random update to the game. I've seen some excellent games written this way, but these tend to be the most disjointed of the story updates.
Those are the four major classifications I can think of for stories, but I'm sure there are other styles or deviations of these styles that exist (for example, "Casual Style" has a pretty broad scope). My question to you, the loyal readers of FMS, is which one do you prefer? There is no right or wrong answer, and I'm simply curious to see your thoughts on the matter.
Also…ONE WEEK!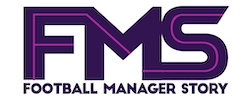 Subscribe to our Newsletter