Firstly, I promise I'm not trying to spam by posting twice in one day (within 2 hours actually). That said, I just discovered a crushingly disappointing change, and it had to be shared (by video of course):
For those who can't watch, the crux of that video is thus: You're no longer able to schedule exotic friendlies to earn cash in the lower leagues. While this decision is 100% realistic (it was little silly that we could go on world tours and make truck loads of cash as a lowly Welsh team), it presents a crippling problem. The Lido are already 70,000 pounds in the hole, and with so few fans attending our games, it's going to get worse before it get's better.
As far as I can tell, the only way to make any semblance of money in the Welsh league is to find your way into Europe. Unfortunately that's going to be tough to pull off if you're too broke to bring in enough players to improve. While this isn't a flat out admission of defeat, it IS going to make our task much, much more difficult.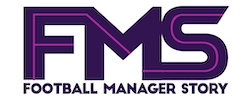 Subscribe to our Newsletter