Santiago Simon FM 23 Wonderkid
Age: 20
Position: Right Midfielder, Central Midfielder, Right attacking Midfielder
Role: Carrilero, Mezzala, Ball Winning Midfielder, Wide Playmaker, Winger, Inverted Winger, Defensive Winger
Club: River Plate
Nationality: Argentina
Value: £1/ £7 million
Hidden Potential: CA: 122 / PA: -8 (130- 160)
Santiago Simon FM 23 Wonderkid profile in 2022
Simon FM23 Bargain Wonderkid Scouted for Man City in 2022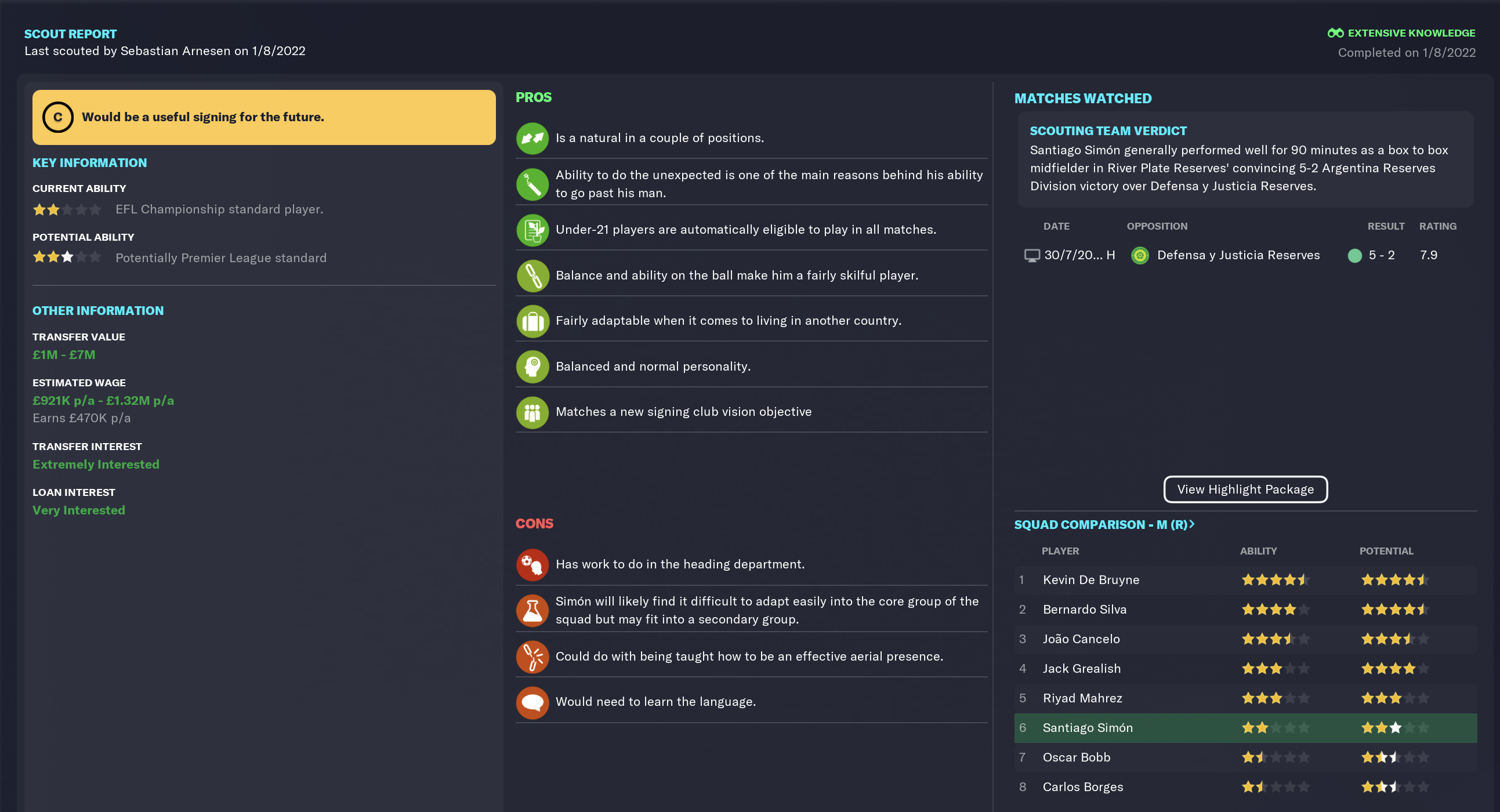 FM 23 Cheap Wonderkid Simon Agent's Demand at the Save Start
Wonderkid Santiago Simon profile aged 28 in the year 2030
Santiago Simon FM 2023 career history until 2030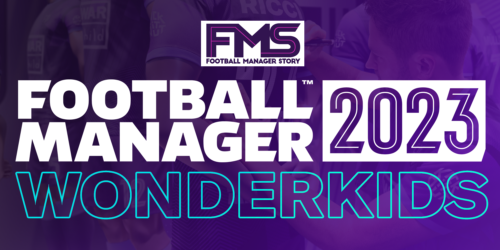 Simon's Fm 2023 Wonderkid Summary:
Santiago Simon is a cheap young player with English's Championship League current ability level, also he has the potential to become a good Premier League player, if coached properly.
This Argentinian wonderkid have the right attributes to develop into a great mezzala, but he will need to focus his training into developing his vision.
Simon is a true FM 23 wonderkid bargain valued between 1 and 7 million gbp. so hurry up as River may offer a new contract at the very beginning of the game.
In our FMS test save into 2030, Simon had a solid and well crafted career.
Coming out from the prolific River Plate youth academy, after four years in the first team, Brentford payed 6 million gbp for him.
After playing for two seasons with the Bees, mega rich club Newcastle bought Santiago for 49 million gbp.
Simon also became a regular player for the Argentinian national team, he was capped 49 times and scored one goal.
Conclusion:
If you are looking for a young and cheap midfielder, surely Santiago Simon will be a great option as he has the potential to become a player for any team in the world.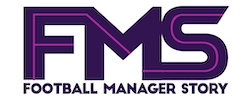 Subscribe to our Newsletter