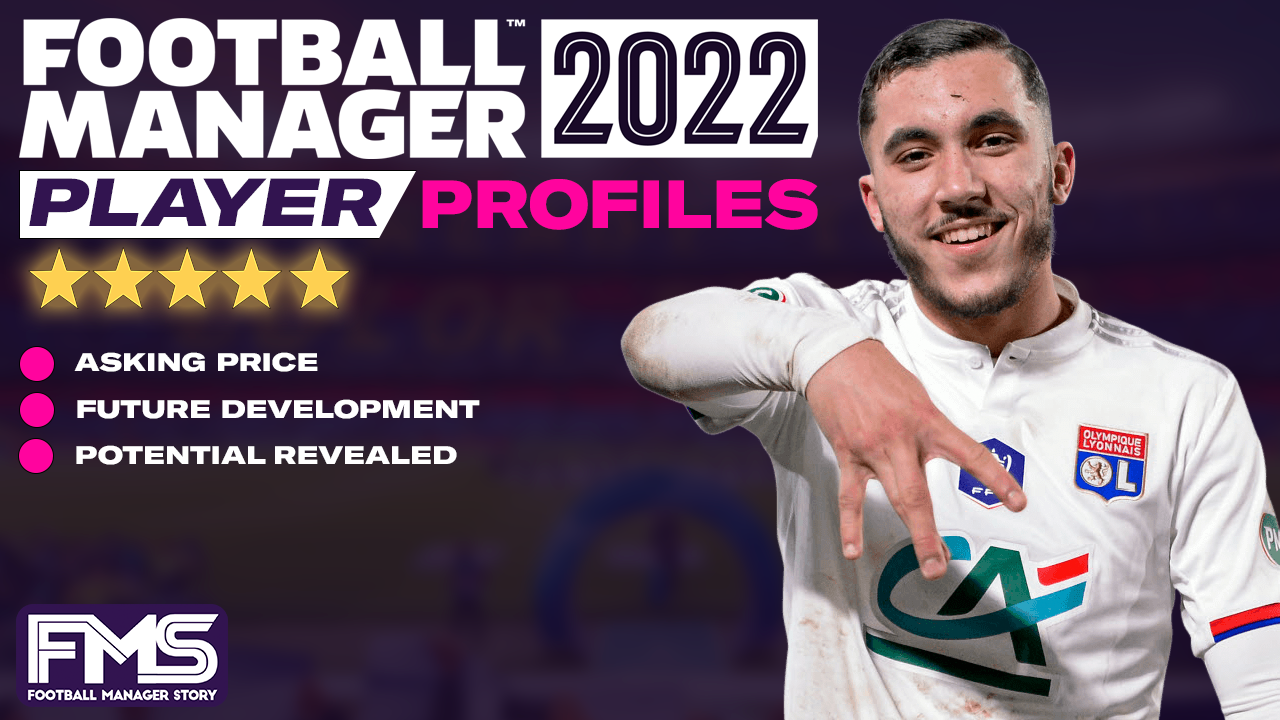 Rayan Cherki
Age: 17
Club: Olympique Lyon
Valuation: £18.5-23m
Hidden Potential: PA: 150-180
After only turning 18 in August, but 17 at the time of Football Manager 2022's release, it's ridiculous how long Rayan Cherki has been regarded a FM Wonderkid.
In FM20, he was the key piece of my FC Twente attack as we won four straight Eredivisie titles before moving to Liverpool. Crazy to think he has still only made 46 appearances in Ligue 1.
We've still to fully see the potential he has been touted with, with just one goal and four assists in the French league, but Cherki is still regarded as one of the best prospects to come out of Lyon's academy. Which when you consider the likes of Karim Benzema, Alexandre Lacazette and Nabil Fekir before him, the expectations are huge.
There have been rumours of issues between the youngster and coach Peter Bosz, which the player denied, and perhaps it is just a case of being patient and not letting Football Manager potential mix with real life.
Rayan Cherki FM22 profile (2021)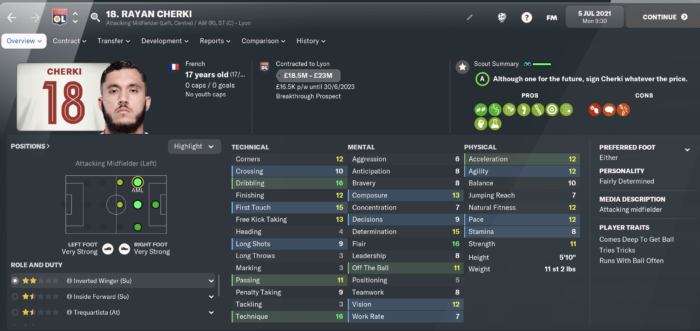 Roles: Inverted Winger, Inside Forward, Attacking Midfielder, Advanced Playmaker, Trequartista, Shadow Striker
Cherki's stand out attributes at the start of 2021 is his Dribbling and Technique. His speed is OK, without being spectacular, but the First Touch and Flair mean he is very Technically gifted.
Work on his Composure, Decisions and Off The Ball and there is a World Class Inverted Winger ready to evolve. With 12 Finishing he could become a talented Shadow Striker or Inside Forward.
With his ability to play off both feet and the traits to come deep and try tricks, he could be very valuable as a playmaker through the centre of the pitch.
Rayan Cherki FM22 Wonderkid 2026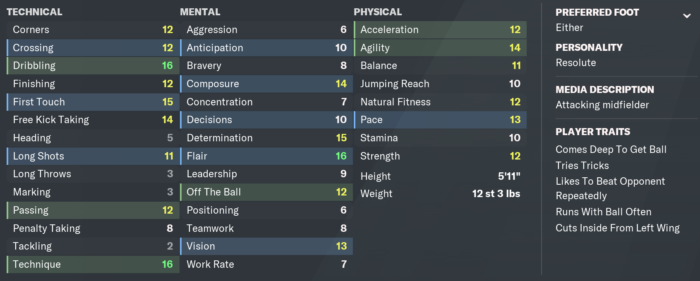 Now, in 2026, it is disappointing to see his technical skills lacking improvements. His decision making has gone up slightly, as has his vision, but there is no attributes which have increased greatly.
Cherki is showing more traits though. Enjoying beating his opponent and cutting inside from the left.
Slight increase in his physical ability will help him against bigger opponents, but again, the improvements are only minor.

---
For all the best Football Manager 2022 wonderkids click here, from cheap bargains to world class prospects.
---
Still only 23 years old, there is no doubt there could be another increase in Cherki's attributes, but the worrying aspect of his development is the lack of game time.
Too much time in the second team from 2022 to 2024, he isn't going to push on against weaker opponents. Just 14 first team appearances in three seasons is criminal for a player of Cherki's ability.
If you are in charge of Lyon, there is no excuse to not hand him crucial minutes in 2021 and build him into the first XI.
He is also a player you could make a bid for early, if you have money to spare. Develop him wisely and if he reaches his PA on FM22, he could be a special talent.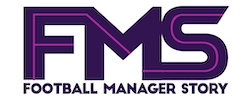 Subscribe to our Newsletter