Greetings all, and welcome back to my Oldham story.  We had started the new season with 2 wins and 2 draws, but we had faced some tough opposition, so I was satisfied. The only disappointment was that new £21m signing Edinson Cavani hadn't scored. I wanted that to change but first I had 2 important games with Nigeria, so let's see how we got on.
Before the games we were top of our World Cup Qualifying Group, and with the winner going to Brazil in 2014, we were in need of a couple of wins to secure our position as group leaders. The first game was the easier one, at home against Burkina Faso, while the second game was away against Egypt.
We started the game poorly though, we looked a little sluggish, but Burkina Faso certainly didn't deserve to go ahead when we conceded a penalty. We came out from the break looking determined to score, but Burkina Faso frustrated us. It took a slice of luck for us to draw level, in the 76th minute a Burkina Faso defender turned a cross into his own net to give us a deserved equaliser. Suddenly we looked very dangerous going forward, and just three minutes later Victor Obinna headed home from a right wing cross. We had more luck 7 minutes from time, Obinna's cross hit another of their defenders and rebounded in, another own goal! That sealed the win, which in the end we deserved , although we got lucky.
We had a bigger challenge ahead, our next game was probably the most difficult of the group, away at Egypt. We got off to a fantastic start though, we were far better than against Burkina Faso, and Yakubu put us ahead in just the 10th minute. We had numerous chances in the 1st half, but we failed to put any of them away, I was disappointed with that. We were punished almost immediately after the break, Egypt got a barely deserved goal, although it was a good one, from 25 yards. We reacted well however, and in the 57th minute Yakubu nodded in his second from a corner. We looked to have the game in the bag, we were knocking the ball around and Egypt couldn't really create any chances. In the last minute however, we were punished for not taking our chances, and Egypt got an equaliser they didn't deserve. I was disappointed, but it's not too bad a result, at least we avoided defeat. The  result means that if we beat Gabon in our next game (in October) then we'll qualify for the World Cup.
After that it was back to Oldham, and back to the Premier League. Our first League game of the month was at home to newly promoted QPR. I figured that this was a great opportunity for Edinson Cavani to open his account for us and I think he thought that too. In just the 12th minute he was set up by Andrew Driver and stabbed home, to the relief of everyone. That opened the floodgates for us, and by half time it was 3-0, Guilherme and a second for Cavani, to leave him on a hat trick going into the break. After the break Guilherme got another one, now both strikers had a chance of a hat trick. Only one of them managed it though and it was Cavani, his third goal was a nice finish that rounded off a perfect afternoon for him. There was one more goal in the game, Driver smashed in to make it 6-0, it was a brilliant win for us, and I was delighted with our fluidity gling forward.
We began our Champions League campaign in the next game, away from home against Rosenborg. We were without Ognjen Vukojevic who picked up an injury in training, he'll be out for 4 weeks, which is annoying. Anyway, back to the game and we got off to a bad start, going behind in the 19th minute due to some sloppy defending. The team reacted well, again we looked good going forward, and we drew level in the 30th minute when Nicolas Otamendi powered home a header from a corner. We looked dangerous every time we attacked, so there was little surprise when we went ahead in the 40th minute, Guilherme placing a shot in. Just 5 minutes later we had another goal, Otamendi again lost his marker and headed in, he was on a hat trick! He got the perfect opportunity in added time in the 1st half when we won a penalty. Otamendi stepped up to take it but blasted the ball straight at the keeper. However he wasn't to be denied, just after the break he again lost his marker and again beat the keeper with his header, a hat trick! His marker must be feeling pretty ashamed, and his goals secured us the win. There was still 2 more goals, 1 for each team, with Ikechukwu Uche scoring ours.
It was back to the Premier League for the next game, away at Sunderland. Sunderland are a decent side and have two very fast strikers in Darren Bent and Fraizer Campbell. We started badly and played poorly throughout the whole of the 1st half and Sunderland deservedly went ahead just before the interval. I told the players just what I thought of them at the break, but that didn't seem to work, Sunderland scored a second 5 minutes after half time. I was disappointed that the team hadn't reacted, but after the second goal they finally did, and we suddenly started producing some good attacking moves. We missed a few chances, but a goal was always coming, although it came pretty late, Guilherme got it in the 83rd minute. Suddenly we layed siege to their goal, we were all over them, hitting the woodwork. Something had to give and it did with 1 minute left, Micah Richards stormed into the box to get onto the end of Driver's cross and his header flew in. I was pleased that we had come back and rescued a point, the players really fought in the 2nd half.
Next up was a home tie in the League Cup against Liverpool. I decided to rest the whole of the first eleven, although Guilherme and Cavani did come on as subs near the end. I wasn't too bothered about the result to be honest, but too my surprise we took the lead in the 39th minute through Ikechukwu Uche. Liverpool were at full strength though, so I wasn't too confident about our chances of holding on to our slender lead. My fears were correct, and in the 75th minute Liverpool were level. To be fair they deserved it, but I was disappointed when the game went to extra time, as that was the one thing I didn't want. Extra time was pretty dull, and so it went to penalties. It was Liverpool that won the lottery of the shootout, with misses from the 2 subs, Guilherme and Cavani sending them through.
It was back to Boundary Park for the last game of the month, newly promoted Notts Co were the visitors. They were languishing down in last place after a dreadful start, I was confident that we could get the victory. It didn't take us long to find the breakthrough, in the 16th minute Driver beat the full back and squared the ball across for Marco Verratti to finish, his 1st of the season. We were by far the better team in the 1st half and we were always going to get a second. It came in the 29th minute and what a goal it was, Steven Defour guided the ball into the top corner, on the volley, from 25 yards. The game was sealed 2 minutes after the break, Otamendi continued his good goalscoring form with another corner-kick header.
We currently sit top of the table then, although both Man Utd and Man City could over take us as they have games in hand. It may be a little early to tell, but I think the title race could be pretty interesting this year, but I'm confident that we can retain our crown.
Next month we have some difficult fixtures, notably the clash against Italian giants Inter, at home. I would hope we can overcome both West Ham and Birmingham, but Tottenham might be a tricky match.
That's all folks, as always, thanks for reading and enjoy your week.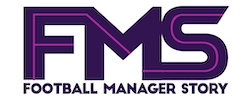 Subscribe to our Newsletter