Hello everyone, it's time for another update about my Oldham story! We had a very successful first season in the Premier League, finishing 3rd but never really being in the title race.
Season Expectations:
I was hoping that the board were going to be very ambitious, but they let me down slightly, continental qualification was the highest target I could set. For that I got £15.5m, a decent amount, but I feel that it's not really enough to turn us into title winners.
However, a few players did come in, and quite a lot went out, here are the transfers:
Transfers Out:
Transfers In:
Despite raising another £13m from player sales, the players I brought in used up all the budget. That's because the board don't give me much money back from a sale, only 10%. This is due to our financial state, which isn't great, we lost money almost every month last season. Take a look at our financial state:
Anyway, onto the transfers. All the players that left struggled in the Premier League with the exception of Matthew Briggs. He was sold because he hadn't progressed despite performing ok. I felt that he wouldn't get any better and didn't offer much of an attacking threat.
That meant that I had to scout around for a new left back, preferably an English player, because of the home grown rules in the Champions League. In the end I went for Joe Mattock,a highly talented young full back, who is on the edges of the England squad. He is better going forward than Briggs and I hope he can add a new dimension to our left hand side next season.
We only paid moeny for one more player, after selling Adeilson,we needed another striker and I decided on Ikechukwu Uche. His amazing form for Nigeria was also a factor (I'll come onto that later), but I like the pace and skill he has, and he's a decent finisher too, so hopefully he'll hit the back of the net regularly for us.
Three free players were brought in, and I'm pleased at getting these three for nothing. The first is Tiago, a very experienced and accomplished creative midfielder. I hope he can use that experience well for us, we needed a player like that, and he may also be able to help the younger players.
The second is ex Tottenham winger David Bentley, a player with international experience and quite a lot of talent, he is a very good crosser of the ball, and offers a different kind of threat to the pacier Pablo Hernandez.I think he can be a good player for us, hopefully he can kickstart his career at Boundary Park after a disappointing spell at Tottenham.
The third is former Leeds man Robert Snodgrass. He was brought in as a backup player, I like his versatility, and he replaces the departing Chris Taylor.
That concludes the transfer activity, here are the pre season friendlies. We played well in all games expect the Rochdale game, that was disappointing, even though we did have a lot of chances we failed to take them and they shocked us with two long range beauties. Still, it doesn't matter as it was only a friendly.
I mentioned in the last post that I had 4 games with Nigeria at the end of May and throughout June. We won all of them, the group we're in is very poor, although we'll have too face much better in the next round when we'll face better sides.
The standout performer was my new signing Uche, although he wasn't an Oldham player at the time. We have a strong side and I'm confident we can reach the World Cup.
 In case you don't know, here's how the qualifaction works:
The teams are split into 12 groups of 4, with the winner from each group going into the hat for the next stage, along with the 8 best runner ups. That next stage is another round of group games, the remaining teams are drawn into more groups of 4 with the top teams qualifying for the World Cup.
Back to Oldham then, and we aren't anything like favourites for the title this year, we are predicted to finish 8th.
We have a very tough opening to our new campaign, which isn't made any easier by the injury of captain Nicolas Otamendi, who has strained knee ligaments and will be out for around 5 weeks now. Marco Verratti will also be missing for the first few games, as he is at the Olympics with Italy, which is annoying. Liverpool away couldn't have been a more difficult start. Still, it may work to our advantage as it gets the games out of the way, but it may leave us playing catchup, we'll have to see how things pan out.
That sums up my Pre Season report folks, thanks for reading!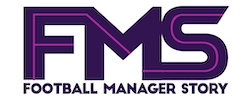 Subscribe to our Newsletter