Hello everyone, welcome back, another update on my Oldham story is ready! At the end of September we were top of the table, although only on goal difference, and it was very tight at the top. Let's see what happened in October then, we had some tough fixtures this month.
We started the monthwith our first Champions League game of the season, at home against Shakhtar, a decent side so I was expecting a tight game. We started the game quite well, knocking the ball around nicely, and we created a few decent chances. It was a very good goal that put us ahead though, Pablo Hernandez's venomous shot from a tight angle was too much for their keeper. We continued our good display after the break, and we got a deserved second in the 56th minute, Edinson Cavani's superb pass found Guilherme who finished one-on-one withthe keeper. Just 5 minutes later Shakhtar hit back, I was disappointed with the players for giving them a lifeline. That didn't matter in the end though, Arend Werdens, on as a sub hammered home a third for us in the last minute, which completed a very satisfying win.
It was back to the Premier League for the next game, away at West Ham. We had a minor injury crisis. After the Shakhtar game Diego Benaglio tore his hamstring, he'll be out for between 2-3 months, a big blow, now 19 year old Lee Ryan, who is talented but inexperienced will have to play every game until Benaglio's back. Also injured was Guilherme, who would be out for 3 weeks, Ikechukwu Uche, also out for 3 weeks, and Darren Ward, yep, you guessed it, out for 3 weeks.
Anyway, back to the game, and we dominated the opening stages, it took us 29 minutes to go ahead, Jo turning and firing home. We continued as the better side throughout the game, we looked like the home side, as we had far more possession. It took us a long time to kill the game off, but we finally did it in the 87th minute, Jo nodding in his second from close range to complete a relatively comfortable win for us.
We were back at home for the next game, against Birmingham, I wanted a win to give us a lead at the top of the table. Once again we dominated possession and most of the play, but we couldn't break down their very solid defence for a long time. We were frustrated until the 70th minute when Jo came to the rescue, jumping higher than everyone else to head home from a corner. I thought that was the winning goal, as Birmingham had offered no attacking threat. I was sadly mistaken though, completely out of the blue Cameron Jerome smashed in from 20 yards, and we could only manage a point.
We had our biggest game of the season so far next, Inter were coming to Boundary Park. To be honest the match was a very poor one, only one clear chance was created and we wasted that. Inter had lots of long shots but never really threatened, and we never really troubled them either. It was no surprise that the game finished 0-0, a boring game that didn't live up to the hype before it.
Our last game of the month was again at home, Tottenham were the visitors, and we surely needed to play better than against Birmingham. Thankfully we did that from the very first minute, we came flying out of the blocks and it took us just 8 minutes to go ahead, Andrew Driver blasted into the bottom corner from a tight angle after a nice move. The two wingers were ripping Tottenham's defence apart, in the 40th minute Pablo Hernandez drifted inside and placed a shot in, 2-0 to us. On the stroke of half time we got another goal when Cavani's shot was saved and then somehow trickled in off Gomes' back. We were playing fantastically well, and the game was all over by the second half, although we did get another goal when Uche punished some sloppy defending. Our clean sheet was spoilt in the last minute, but I'm not too bothered, it was a good win for us.
We are still top of the table, but only on goal difference, it's incredibly tight at the top. Hopefully we can continue our unbeaten run for a while longer, although the number of draws is a bit high for my liking.
Next month we have a lot of fixtures, some of them are really difficult, particularly the away game against Inter. November will stretch our squad I'm sure, but hopefully we'll be ok.
You may remember in my last post I'd all but qualified for the World Cup with Nigeria. We had two games in October with them, and we only had to win one of them to qualify. I wanted us to beat Gabon in the first game, so that we had no pressure on us in the last game.
We dominated the game throughout, but we really struggled to create chances, which is the opposite of most previous. However, Gabon didn't deserve to go ahead, but they did, in the 18th minute. Suddenly I was a bit worried, but only for 20 minutes, because Michael Eneramo turned and fired the ball in from all of 25 yards. It was a brilliant goal, but we then got frustrated, Gabon defended very well. With the game entering the final minutes it looked like finishing level, but then we managed to launch a good attack, which was rare in this game. Yakubu slipped the ball through and Eneramoraced onto it, sliding home to book our safe passage into the World Cup 2014! We didn't play very well, but we are there now, and we deserve it overall, we dominated this group.
Ourt victory in that game meant that the final match was a dead rubber. Still, the players wanted to win, and win they did, a fabulous first half performance giving us another 3 points. Goals from Chinedu Obasi and a double from Yakubu sealed another nice win.
The final group table looks like this then, we thoroughly deserve to be going to the World Cup, and now we can look forward to competing in Brazil in the summer.
Right then folks, that's all for now, thanks for reading!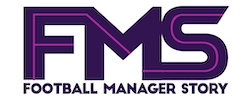 Subscribe to our Newsletter