Hello all, welcome back to my Oldham story! After picking up our form last month we had to keep it going into November, we had some crucial games in the Champions League coming up. Let's see how we fared….
We started the month with a home tie against 19th placed Ipswich, I was expecting a win. We got off to a flying start when Tiago, who was playing due to an injury to Lucas, smashed one home from the edge of the box. We were playing with a lot of confidence, and the game was as good as over in the 8th minute when Guilherme made it 2-0. After that we knocked the ball around well, we were in complete control of the game and it was no surprise when Jo made it 3 in the 35th minute with a cool finish. We took our foot off the gas for much of the second half, we still managed to score one more though, Jo did that with his second of the game, a good win for us.
Our next game was surely going to be much tougher than against Ipswich, we were travelling to Villarreal for a crucial Champions League tie. A win or a draw would put us in a very strong position, but a defeat would leave us in a bit of trouble, and in danger of not qualifying for the knockout rounds. It wasn't a very good game to be honest, I decided to play a 4-5-1 counter attacking system, hoping to nick a goal, and Villarreal weren't very adventurous at all. My plan of just stealing a goal worked absolutely perfectly just before half time, Nicolas Otamendipopped up to glance in a header at the back post, 0-1! After that I expected the Spaniards to really come at us, they didn't manage to do that though, an incredible performance from Otamendi stopped their attackers in their tracks every time. Because of his great effort, no real chances were created, and we held on for a massive victory, our most important yet.
We were back in the Premier League for the next game, at home to Bristol City. We initially struggled in a match I thought we'd dominate, but the deadlock was broken in the 40th minute, just as we began to get a bit frustrated Otamendi did it again, another fine header, and we were in the lead. We went into the break still not comfortable at 1-0, but the players were determined to change that, and soon after it was 2-0, Ikechukwu Uchewith a nice run and finish. We were very comfortable after that, Bristol City didn;t really put up much of a fight, we cruised to the win and even added another goal, Andrew Driver scored it, and our great run of form continued.
We received some really good news after that game, our new stadium expansion has finally been completed! We now have all of 23000 seats! Ok, I know that's not many, but at least it's an improvement, although we'll still have one of the lowest average attendances in the league.
I wanted the opportunity to see the bigger stadium straight away, but unfortunately our next game was away from home, at Middlesbrough. Once again we got off to a flyer, Guilherme was the man who gave us that perfect start, he curled in an absolute stunner from 25 yards! After just 6 minutes we were clearly in the ascendancy, Otamendicontinued his goalscoring form with yet another corner kick header. If any of you are wondering how he's scoring so many, take a look at FM Guru's post, it really does improve your chances of getting decisive goals from set plays. Otamendi seemed to like scoring goals, so he went and did it again in the 37th minute, it was 3-0 and all over. The players seemed to be a bit complacent after the break, Middlesbrough pulled one back within 1 minute of the restart. At 3-1 I decided that we should just keep the ball for the rest of the game, and we did just that, we cruised through the remainder of the game, and we added some slightly undeserved gloss to the scoreline when Uche nicked a goal.
We had one more game in the league this month, and we were at home for the first time since the expansion, Portsmouth were the visitors. The players seemed determined to put on a show for all 23000 fans, and they did just that, we controlled the game throughout. It still took us 35 minutes to break down Pompey's defence, but we finally did it when Pablo Hernadez pounced on a rebounded shot to fire us into the lead. We were still right on top going into the second half, we looked certain to score again and we did, Robert Snodgrass poked home from close range. Again, once we were 2-0 up I set the instruction "Retain Possession" and we again cruised through the rest of the match. We did score again, in the final moments Guilherme extended his goalscroing tally for the season, it was 3-0, the perfect way to end a perfect league month.
Unfortunately we recieved bad news after the match, Andrew Driver went off early with an injury, and it was confirmed that he has broken his wrist. It seems that he's done it quite badly too, he'll be out for 6-8 weeks, a big blow.
After all that we are left in 2nd place in the league, Everton are still ahead of us, but I think we are in a perfect position to launch a serious title challenge, I'm very pleased with our position at the moment.
There was still one game left to play in November, it was a decisive Champions League game against Panathinaikos. A win or a draw would secure us a passage into the knockout round, I was anxious to seal qualification, especially as we were at home. It seems that the players wanted it even more, they produced a fabulous display, after Guilherme put us in front it was all plain sailing, we brushed away the Greeks, we are through to the knockout stages with a game to spare!
I was delighted with the win, our group table now makes lovely reading, and I'll have the luxury of resting a few players for the final game.
Next month we'll have the usual hectic schedule around Christmas, we have at least 8 games to play, possibly more if we get past Everton in the League Cup.
Well then folks, that's how November was, hopefully we can continue our brilliant form in December it's got to end some time though. Thanks for reading!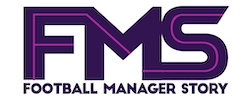 Subscribe to our Newsletter