Hello everyone, welcome back, another installment of my Oldham story is ready! We were in good form throughout February, now we had to keep that going as we edged closer and closer to the title.
We started the month away from the Premier League though, and we were also away from home, we played Everton in the FA Cup 6thRound. The game wasn't a good one to be honest, although there were quite a few clear chances created. We  had the better of those chances, but it was Everton who took the lead in the 20th minute through Tim Cahill. We were always in the game after that, but it took us a long time to draw level, we finally did that when Ikechukwu Uche placed one in from inside the box. In the end the result was a fair one, it finished level and the replay was going to be played at the end of the month.
We had the biggest game of our season so far next, it was the 2nd leg of our knockout round Champions League tie against Toulouse. You may remember that the French side won the 1st leg 3-2, I was still satisfied with that performance as we had 2 crucial away goals.
The match started and we came flying out of the blocks, the match was a sell out, and we had 23500 fans roaring us on. In the 16th minute they all started jumping with joy, Pablo Hernandez was played through by Verratti and he made no mistake to give us the lead on away goals. Just 7 minutes later and our flying Spanish winger was at it again, a rare headed goal at the back post giving us a two goal lead, and putting us ahead on aggregate. We were all over Toulouse, andwe completely dominated the rest of the half, but couldn't add to the lead we had. Not much changed after the break, we were still the better side, but Toulouse slowly started to create a few chances. None of those were clear cut however, so, with them unable to produce anything special, we held on relatively comfortably to seal an historic win.
There was bad news on the injury front again after the game, Andrew Driver was forced off with a broken foot, andit was a bad injury, he's now going to be out for around4 months, so his season is over. We also found out who our opponents in the next round would be, and they are….. Real Madrid! It will be a very tough tie, the biggest in our history, hopefully we can do well, but I have my doubts as to whether we will progress.
Just 3 days after that win it was back to the Premier League for an away trip to Bristol City. A lot of the players were still quite tired from the Toulouse match, so I had to rest a few. As such we really lacked a cutting edge, it was one of the worst creative displays since I took over. We created no clear chances in the whole game, and it was no surprise when the match finished in a very boring 0-0.
We had to get back to winning ways in the next game, at home against Middlesbrough. The players realised that we had to win and produced a very good performance, once Verratti had given us the lead with a stunning effort from 20 yards the result was never in doubt. Uche took advantage of Guilherme still being out injured a came up with a brilliant hat trick, he was completely clinical in front of goal, all he needed was one sniff andhe punished the Boro defence. It was an efficient performance andwe deserved our win, I was pleased with how we bounced back after the disappointing result against Bristol City.
Despite only playing 2 legaue matches this month it has been very important in the league, andwe now look set to take the title with a 7 point lead over Man City, and we have a game in hand. The main reason we have pulled so far ahead is surely due to Everton's abysmal form over the last couple of months, meaning we are now very close to clinching the trophy.
I had 1 more game with Oldham this month, it was the FA Cup 6thRound Replay against Everton, this time at Boundary Park. With our massive Champions League game against Real Madrid coming up in just 3 days time I decided to use a backup eleven. They still acquitted themselves very well, we held a stronger Everton side for the whole game, even creating a few chances ourselves. The match went into extra time, which I really didn't want, but by that time I had brought on some of the main players. We benefited from that in the 110th minute when wonderkid Kyle Bent turned the ball into his own net from a Verratti corner. Everton were unlucky, they hit the bar 3 times in all, twice striking it within 2 minutes of our goal. Everton started to pile on the pressure, and we hit them on the counter attack, substitutes Verratti and Uchecombined with Uche powering home to seal a good win.
Next month will be absolutely massive for the club, we of course have our 2 Champions League games against Real Madrid, but we also have some big games in other competitions. It is a packed schedule next month, and that could be added to if we pull off an unlikely victory over Real Madrid.
I also had 1 game with Nigeria this month, it was the opening game of our World Cup Qualifying group, and we were playing the toughest team in our group, Egypt. I still expected to win, and we came flying out of the blocks, it was 1-0 after just 7 minutes when Victor Obinna set up Chinedu Obasi, who opened the scoring. Just 5 minutes later and it was 2-0, an incredible run and finsh from Ikechukwu Uche, who really is a very good player. The rout continued in the 36th minute, all time top scorer Yakubu finished a good move to make it 3-0. After that we took our foot off the gas somewhat, but it didn't matter, it was a comfortable win for us.
Well then folks, that's all for now. Unfortunately you will have to wait a while until my next post as I have family coming over, meaning I won't be able to play FM for about a week. Thanks for reading!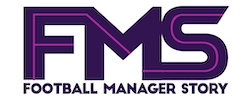 Subscribe to our Newsletter